Culture club
VCU School of the Arts giving society funds innovative projects that leverage the creative talents of students and faculty
By Brelyn Powell
From dance students who use movement to explore their identity to artists who lend their creativity in interdisciplinary research collaborations, a range of bold, visionary work is taking place in the Virginia Commonwealth University School of the Arts, thanks to an influential circle of donors who make up the Pollak Society.
"When I first joined the Pollak Society, I just thought it seemed like a great way to become involved in what was going on in the arts in Richmond," says Deborah Valentine, a VCUarts donor since 2003. "VCUarts has become so vital to what the city is about. The Pollak Society has been a great way to learn about what's going on there and meet some fabulous professors and students."
The Pollak Society was formed in 2005 to uphold the principles of its namesake, VCUarts founder Theresa Pollak, and to give local arts advocates an inside look at how the school is making waves in the arts scene in Richmond, Virginia, and beyond.
Annual giving from Pollak Society members like Valentine provides more than $100,000 each year in unrestricted financial support for all 16 departments and programs within VCUarts, as well as the Institute for Contemporary Art at VCU. At the discretion of the school's dean, a variety of funds benefit from the support of Pollak Society members, including student scholarships, visiting artist lectures and workshops, study-abroad opportunities, research, collaborative partnerships and more.
"The Pollak Society, with its passion for VCUarts and commitment to our students' success, is at the very heart of our community," says VCUarts Interim Dean Nancy Scott. "Our members' support, advocacy and enthusiasm translates into real opportunities each and every day for our students and faculty. We are ever-grateful to the members of the Pollak Society for believing in VCUarts and helping us reach our fullest potential."
Here, several projects are highlighted to demonstrate how Pollak Society funding has strengthened the education, artisanship and service of VCUarts students and faculty and supported them to become pioneers in their fields.
Hallie Chametzky
Undergraduate Research and Innovation Grant recipient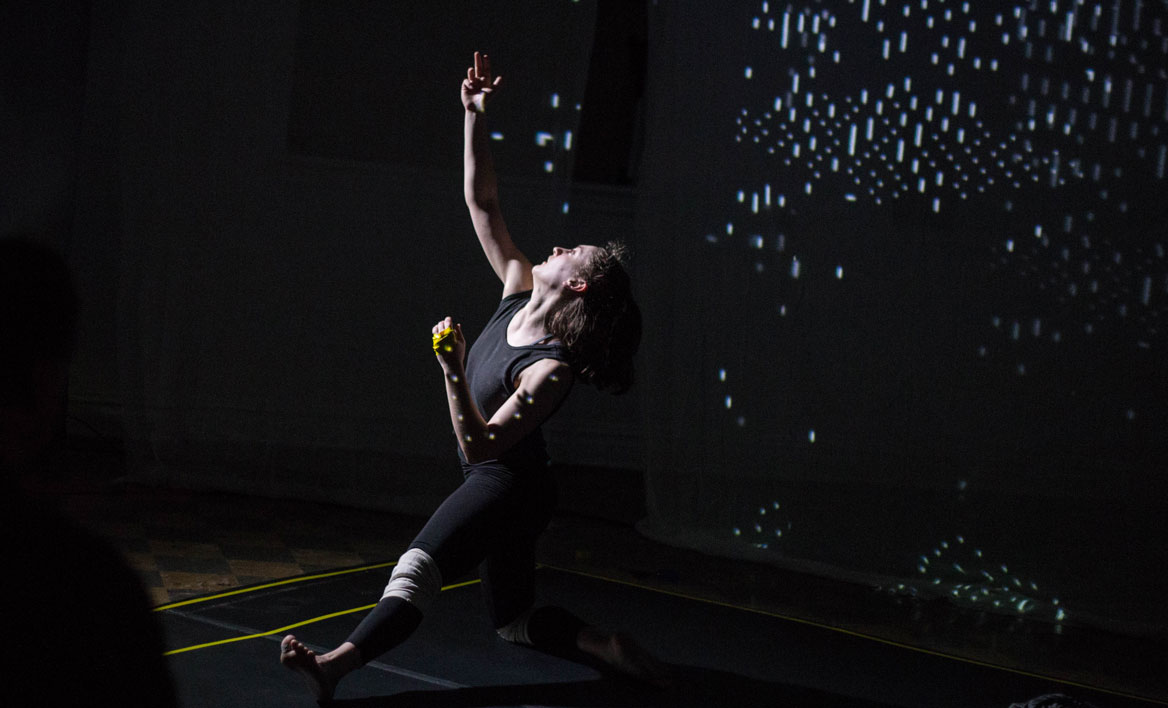 This past spring, Hallie Chametzky (B.F.A.'19/A) capped off her undergraduate career in the VCUarts Department of Dance and Choreography with a solo performance inspired by her quest for a deeper understanding of her Jewish heritage. "22 Percent: A Disintegrating Data Visualization" told a story of geography, loss and identity by exploring the consequences of the Israeli-Palestinian conflict.
"I think a lot of people don't quite understand how drastic the land shift between Israel and Palestine has been until they see it on a map," Chametzky says.
The emotional performance incorporated music, movement, spoken text, animated projections and symbolic physical items to depict how Palestinian territory has diminished since the founding of Israel. Chametzky realized her complex vision with a $1,550 VCUarts Undergraduate Research and Innovation Grant, one of several grant programs supported by the Pollak Society.
"As an artist, there's just something about the pursuit of making something that is as close as possible to the vision in your head," she says. "I wouldn't have had the money to make the performance what it needed to be without that funding. I was even able to pay the students who composed and performed an original score for the performance. So often in student work, it's all about exchange — students work for free for other students. It was important to me to show them that their work had value."
Chametzky is grateful to the Pollak Society, whose contributions have made it possible for VCUarts to distribute $30,000 in grant funding each year for undergraduate projects.
"I'm definitely thankful for their generosity," she says. "It's great that these are people who have the ability and made the choice to support artists, and especially that they decided to direct that support toward students."
Semi Ryu
Dean's Faculty Research Grant recipient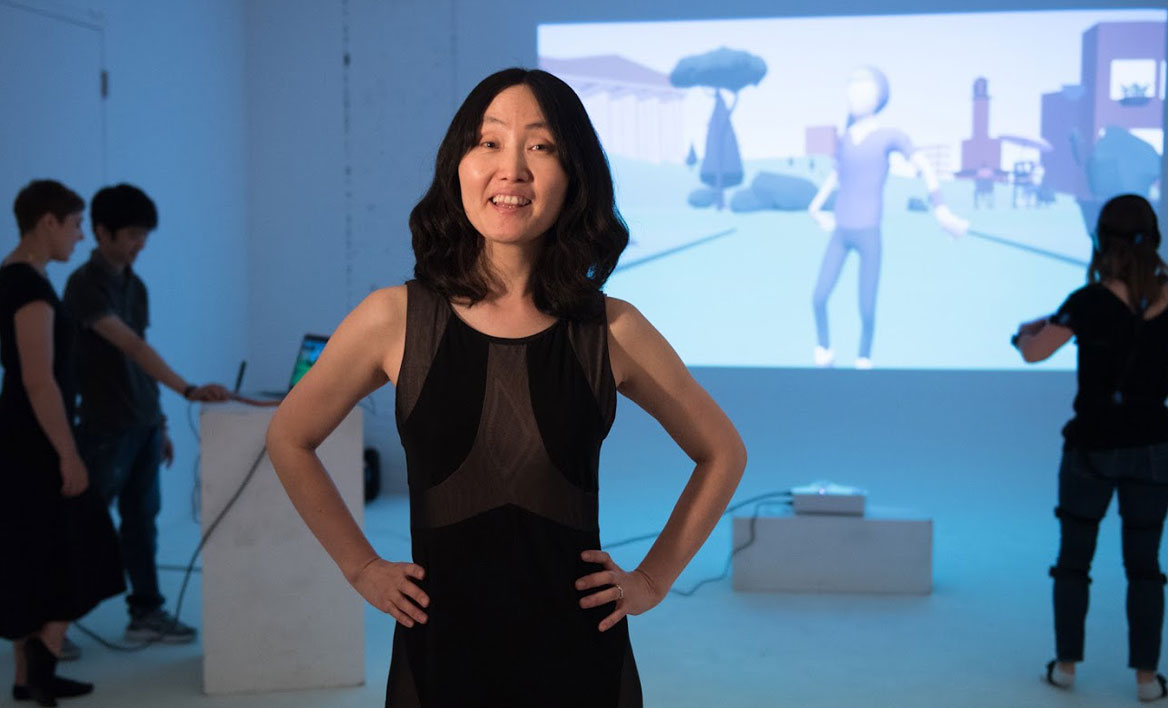 Virtual puppetry had been a major part of media artist Semi Ryu's own performance art for several years when she realized it had potential as a form of therapy. Speaking through a digital avatar in her performances, she says, helped her explore suppressed feelings and provided unexpected emotional release.
"I felt a strange sense of relief, as if something clogged had melted away," Ryu said during a presentation at a 2017 TEDxRVA event.
Exploring the relationship between human and virtual bodies and unlocking its therapeutic potential has since become the main focus of Ryu's research as an associate professor in the School of the Arts' Department of Kinetic Imaging. In 2016, she debuted an interactive platform that helps users recall and engage with distant memories and emotions by speaking through avatars to tell stories from their lives. As each user tells their story, an on-screen avatar mimics their gestures via motion-sensing technology and lip-syncs with their voice via microphone input.
The technology these projects require advances rapidly, Ryu says. She's kept up with help from awards like the one she received in 2017 from the VCUarts Dean's Faculty Research Grant program, which has been enhanced by the gifts of Pollak Society members. Ryu describes receiving the award as "a great honor, as it is a prestigious recognition of research" and says that the funding helped her replace outdated features while also experimenting with new ones.
"Some technology we used in 2016 quickly became obsolete, and some parts of the avatar system became useless," she says. "Grant funding allowed a seamless flow of the constantly evolving platform by keeping up to date with cutting-edge technology for facial recognition, speech recognition and body detections."
So far, Ryu has worked with colleagues from the VCU College of Health Professions and VCU Massey Cancer Center to introduce the platform to older adults in assisted-living facilities and terminally ill cancer patients receiving palliative care. The project strives to enhance users' quality of life by improving how they communicate with family, caregivers and friends. Soon, Ryu hopes to expand its reach to include individuals with trauma-related memories, such as combat veterans with post-traumatic stress disorder.
"My ultimate goal is to explore this new form of mixed-reality performance art and use it to develop an alternative form of psychotherapy that improves mental health, psychosocial care and well-being," she says.
Caroline Meyers
Dean's International Study Grant recipient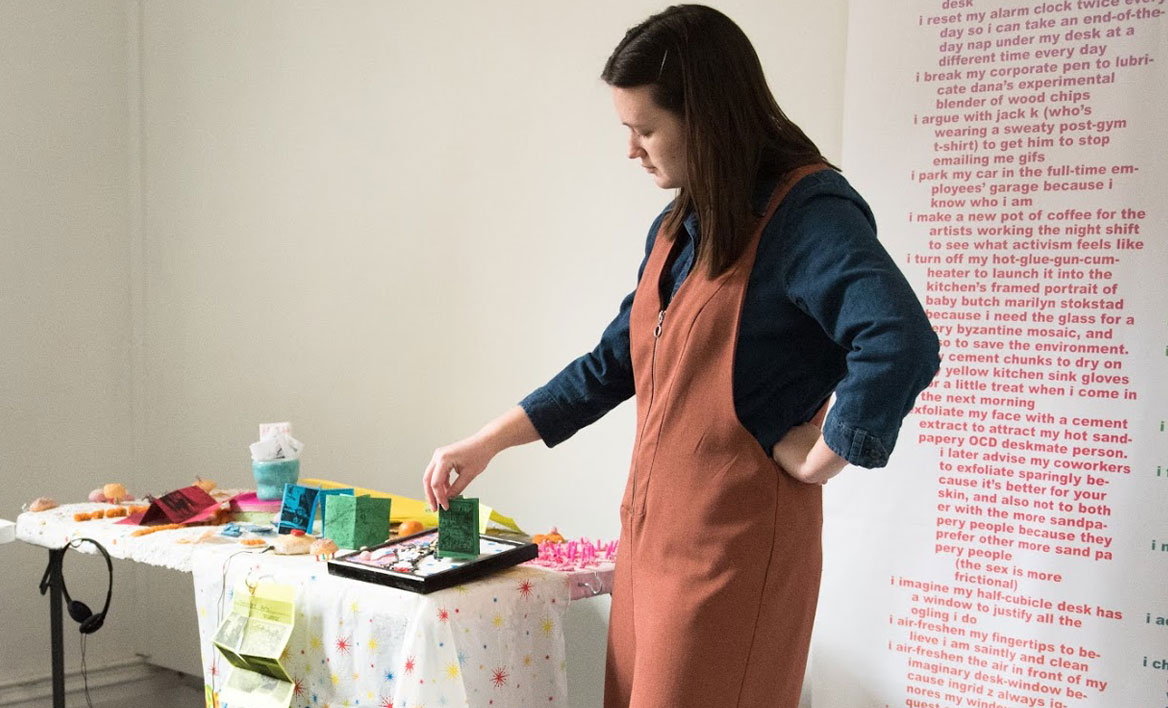 Caroline Meyers, a double major in sculpture and art history, received a Pollak-funded travel scholarship to visit Ravenna, Italy, in 2018 to take a mosaic workshop and study the work of the late art historian Marilyn Stokstad. Meyers' time abroad informed her developing multimedia exhibit, "i drop my blender full of post-it pulp to incite revolution: The Biography of Marilyn Stokstad."
"The Dean's International Study Grant enabled me to travel abroad and spend invested time in the craft of mosaic-making," Meyers says. "This experience gave me a studio-based lens into my art historical research and has had a huge impact on the way I conceptualize my biographical research on Stokstad. It was especially exciting to be able to learn the mosaic craft in a city with several UNESCO monuments that predominantly feature mosaics. I loved being able to take time to explore the city during the week after my intensive studio experience."
Jill Ware and John Henry Blatter
Dean's Faculty Exploratory Grant recipients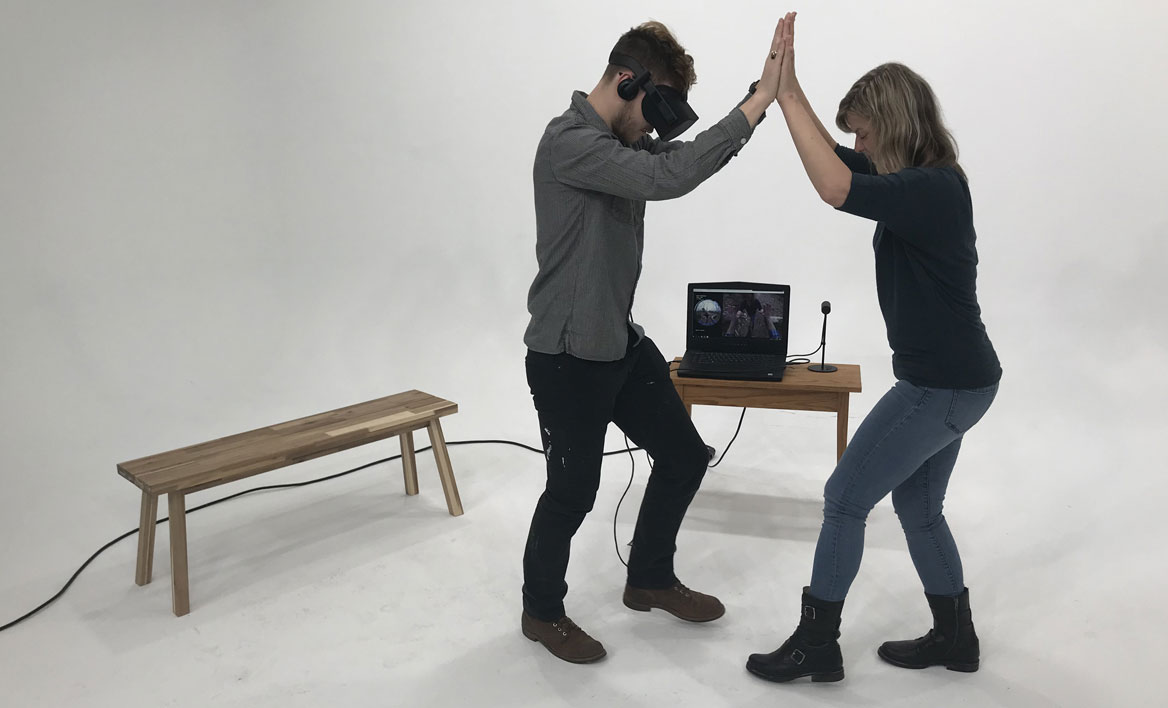 School of the Arts assistant professors and research partners Jill Ware and John Henry Blatter (M.F.A.'09/A) are exploring virtual reality as a teaching tool through their interdisciplinary lab, Embodied Empathy. In 2017, the pair received a VCUarts Dean's Faculty Exploratory Grant, another grant program supported by the Pollak Society, to establish a partnership with BeAnotherLab, a Barcelona, Spain-based group exploring the relationship between identity and empathy through virtual reality body-swapping experiences.
"We loved how they were using embodied virtual reality experiences and recognized a lot of opportunities to use that technology in the classroom," Blatter says. "We had already used previous grant funding to bring their team to campus to host a workshop, so the exploratory grant helped us build on that to formalize a working relationship."
Insights from that partnership have helped evolve Embodied Empathy into a tool to help physicians and caregivers gain new perspectives that improve patient care. Ware and Blatter worked with the VCU Department of Neurology in the School of Medicine to create virtual reality experiences that simulate the progressing stages of ALS. Recently, they teamed up with School of the Arts physician-scientist in residence John Nestler, M.D. (H.S.'80/M; H.S.'83/M; H.S.'86/M), to develop a pilot program supported by the VCU Presidential Research Quest Fund using virtual reality to promote empathy and to reduce the bias of first-year medical students toward gerontology patients.
Ware, Blatter and Nestler demonstrated the concept to Pollak Society members during a November 2018 behind-the-scenes event. The team is grateful for the Pollak Society's support, Ware says, and they are eager to continue finding new uses for the technology.
"VR is a whole new medium," she says, "and it's just full of possibilities."
Additional reporting by Julie Young.
To learn more about the School of the Arts, contact Julia Carr, senior director of development, at (804) 827-4676 or carrj@vcu.edu.