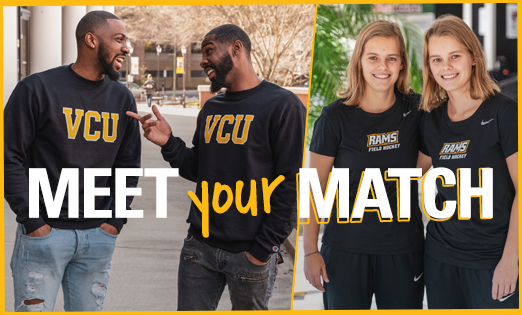 Matching gift search
Did you know you could double or possibly triple the impact of your gift to VCU?
Many employers sponsor matching gift programs and will match charitable contributions made by their employees. And, if you give of your time as a volunteer, some employers donate in recognition of your service.
To find out if your employer matches gifts, please enter the company's name below. If your employer does match gifts, request a matching gift form. Send in the completed, signed form with your gift, and VCU staff will handle the rest.
If you have already made your gift, you might still qualify for matching gifts. Please send a completed matching gift form to matchinggift@vcu.edu or mail to:
VCU
Gifts and Records Management
Box 843042
Richmond, VA 23284-3042
For questions, call (804) 828-4595 or email matchinggift@vcu.edu.
Tax ID/EIN: 54-0757884