Faculty and staff philanthropy
The Black & Gold & You campaign aims to encourage the highest level of giving participation by faculty, staff, care givers, team members and retirees. Any employee donation given at any point in the fiscal year (July 1-June 30) is counted. A six-week promotion occurs each spring to emphasize the message.
Why is employee or team member giving so important?
As VCU and VCU Health faculty, staff and team members, you invest your time, energy and talent in the university and the medical center and its people every day. By adding philanthropy to your contributions, you signal to a broader community that you believe in the mission of VCU and VCU Health and the good they do. Your participation underscores that VCU is one of the best possible investments for a potential donor's philanthropic support.
What does the campaign support?
Employee donors can choose where to direct their support – to any school, department, college, unit, program, center, scholarship or pre-established fund at VCU or VCU Health.
What does success look like?
Different from other university fundraising campaigns, the Black & Gold & You campaign focuses less on how much is raised and more on the number of donors. Colleagues should give an amount they feel comfortable with; what matters most is that they get involved.
Support your passion
Employees can choose to support any school, department, college, unit, program, center, scholarship or preestablished fund at VCU or VCU Health.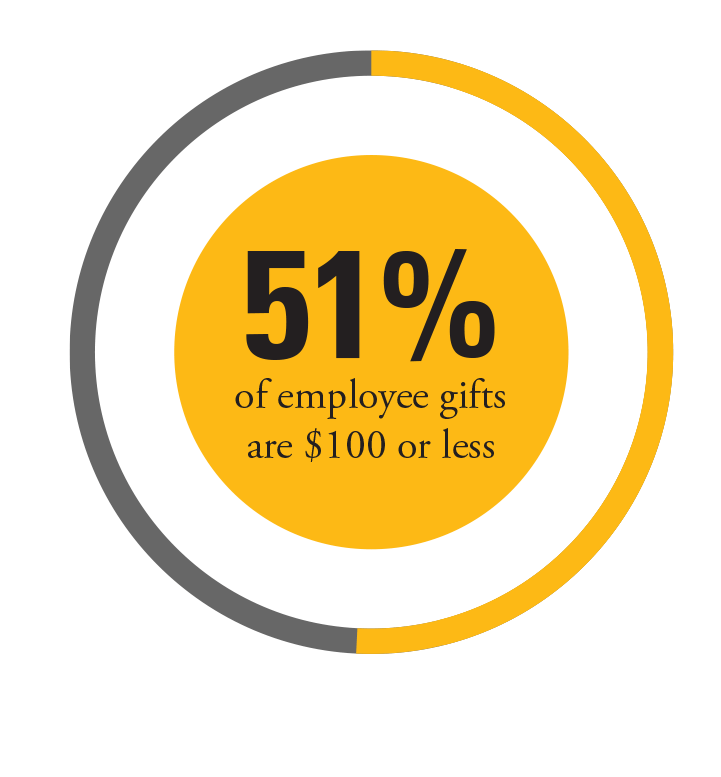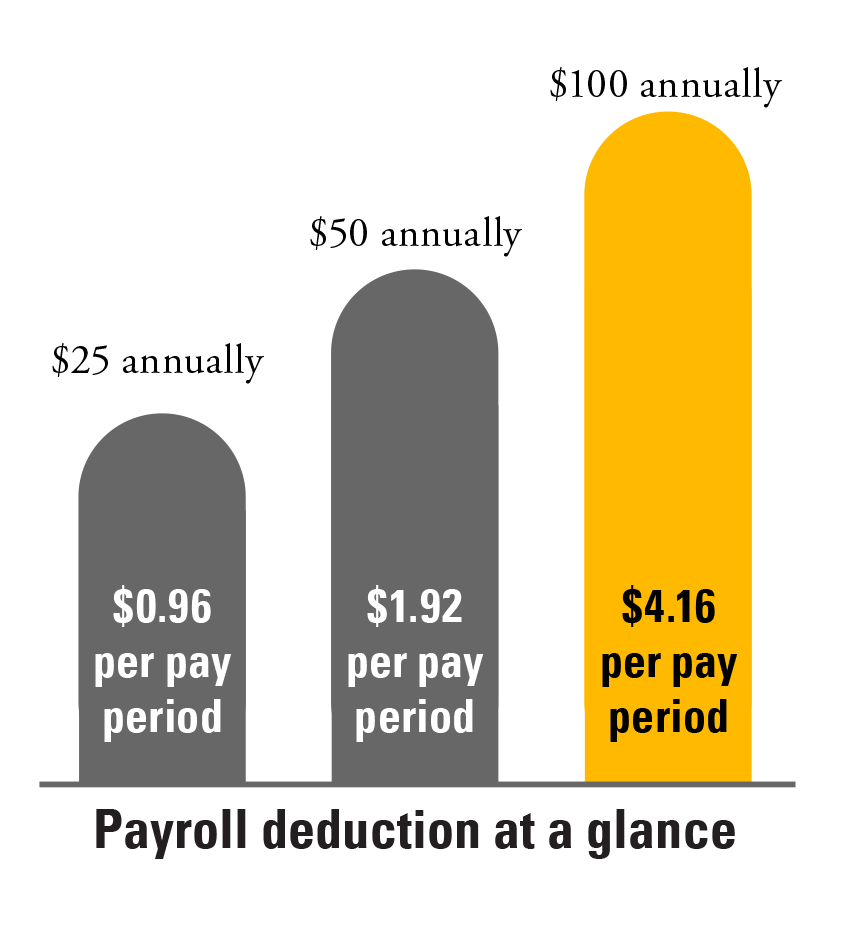 If 23,000 employees donated just $1.92 per pay period, VCU would have $1.15 million in additional support for the most pressing needs of students and patients.
About 25% of VCU faculty, staff, caregivers and retirees — nearly 6,000 — are VCU alumni.
*including all full-time faculty, staff, team members and caregivers, as well as part-time staff and adjuncts who donate.
Payroll deduction
Giving to VCU is made easy for employees through payroll deduction. This method allows employees to give directly from their paychecks to support programs that enhance the university's mission.
You can direct your gift to any fund, college or program you choose. However, the IRS frowns upon making donations to funds that you administer.
At any time, a payroll deduction can be changed or stopped by contacting the Office of Gifts and Records Management. For questions or assistance, please contact Khaleliah N. Williams, gifts and records manager, at (804) 828-9430.
The support of faculty and staff sets an excellent example for all alumni and friends of VCU, and we thank you for sharing your talents and your resources. Please select a link below to start your gift today.
I am a VCU employee I am a VCU Health employee
Donor videos