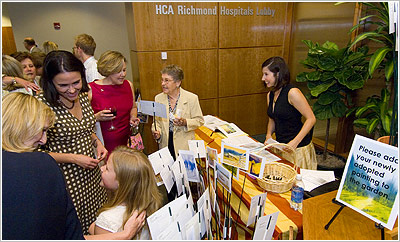 Corporate and Foundation Relations
VCU's Office of Corporate and Foundation Relations works to secure private support for university priorities by fostering relationships with corporations, foundations and other philanthropic organizations. CFR staff work alongside the schools, centers and research units on both the Monroe Park Campus and the MCV Campus to identify and coordinate activities with corporations and foundations to secure support for resources for research, academic and outreach projects. CFR staff work closely with VCU's Office of Research and Innovation in pursuing funding and managing the grant process.
Mission statement
The Office of Corporate and Foundation Relations:
Encourages and manages the identification, cultivation and solicitation of corporate and foundation partners capable of making significant gifts to VCU
Coordinates relationships between members of the university community and our corporate and foundation contacts
Provides research assistance and resources and offers strategic guidance on prospect identification, solicitation and the development of proposals and stewardship reports
Ensures that funding requests and related reports are submitted in a timely and professional manner
Coordinates the stewardship of corporate and foundation gifts
Meet the staff.