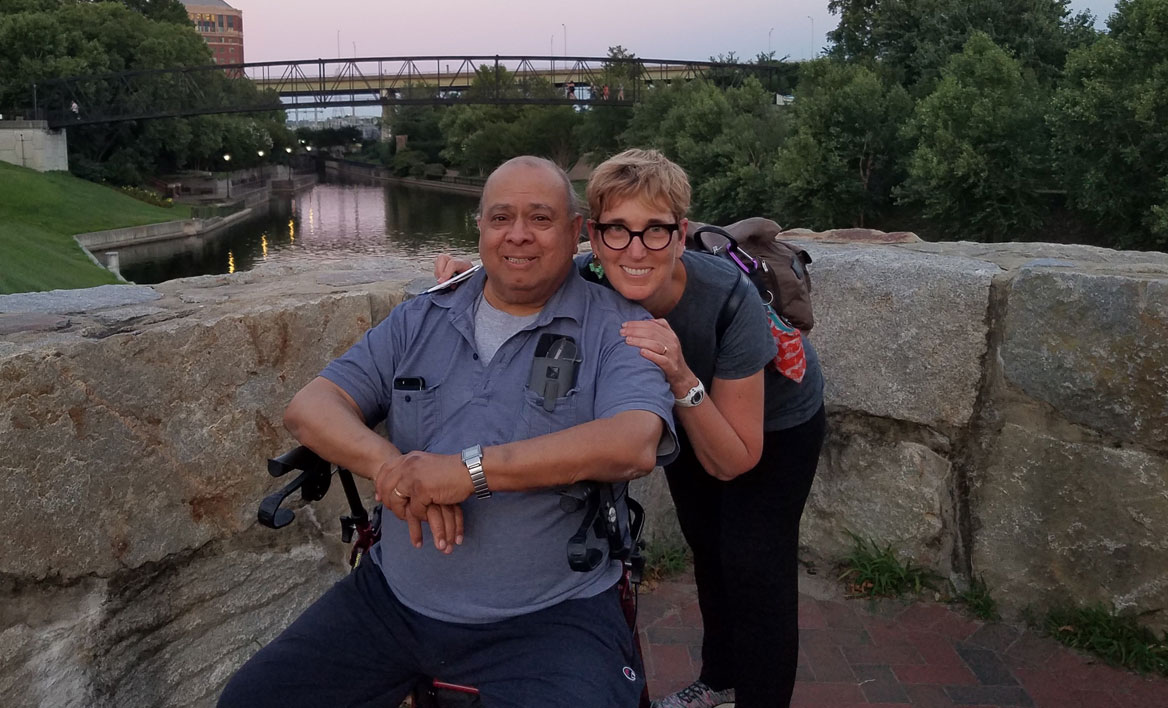 Invest in Me draws donor support
Virginia Commonwealth University launched the Invest in Me scholarship initiative in October 2019 as part of the Make It Real Campaign for VCU. Since then, more than 35 donors made gifts to support VCU students through scholarships that nurture talent, reward academic excellence and open doors to opportunity.
Leslie Brown and her husband, Jack Collins, have given $35,000 to support Invest in Me. "As someone who works in the finance area of VCU, I'm aware of the high level of need among our students," says Brown, an analyst in the VCU Office of Budget and Resource Analysis. "The Invest in Me initiative attracted us because it tells the story of a place that believes in granting access and is committed to providing exceptional opportunities for all students."
Brown's inspiration stems from participating in her first commencement ceremony at New York University, where she worked for 18 years before joining VCU in 2015. "My job was to help usher students across the stage as they got their degrees," she says. "I was able to have this high-touch, emotional experience that made me realize just how much walking across that stage means."
Brown and Collins are firm believers in the power of unrestricted giving, she says.
"I believe in letting the institutional experts maximize our dollars as they see fit," Brown says. "Our gift alone may not be transformational, but combined with other gifts, it can make a huge difference."
Cathy and Douglas (M.Ed.'84/E) Greenwood also made a gift to support Invest in Me. The couple, who have both been educators, have always dreamed of providing life-changing resources to someone who hasn't had opportunities to succeed, they say.
Cathy Greenwood's dad always stressed education as she was growing up, she says. "He did not have the chance to attend college, so he instilled in me the importance of getting a proper education, which Doug and I then passed on to our children."
The Greenwoods support many Richmond-area organizations and have always been proud of VCU's work to help students succeed, especially because of the university's high proportion of first-generation students.
"A college education is more than books," she says. "It broadens your perspective and the way you see everything in life. For families that have not gone to college, all it takes is one courageous person to break the mold, and others will follow."
Doug Greenwood says he hopes their gift will inspire scholarship recipients to pay it forward in the future.
"We don't want to just change one life," he says. "We want to change generations of lives."
To learn more about the Invest in Me scholarship initiative, visit go.vcu.edu/invest.