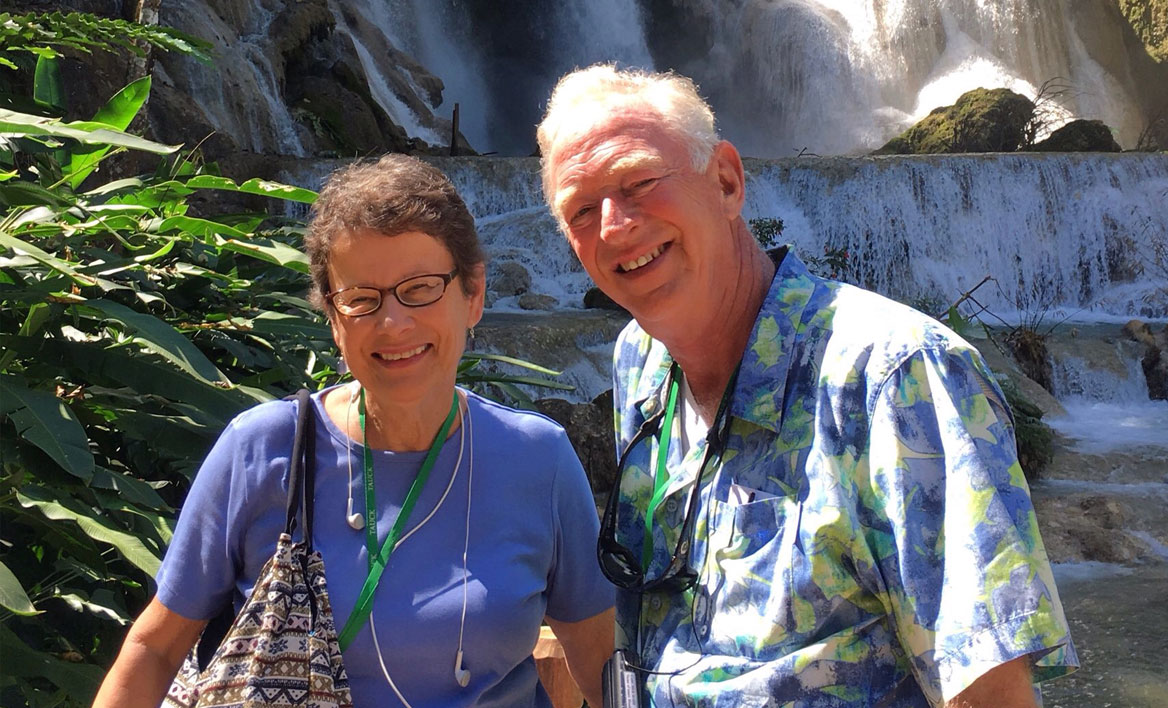 Alumni couple gives back to VCUarts
Since graduating from the Virginia Commonwealth University School of the Arts music education program in 1965, Kathy (B.M.E.'65/A) and Emerson (B.M.E.'65/A) Hughes have devoted much of their lives to supporting the students in their classrooms. Now they're turning their attention to the students at VCUarts with a $345,000 gift to the school's Department of Music.
Their gift, made during the Make It Real Campaign for VCU, will provide scholarships for music education students, support the opera program and offset the cost of hiring accompanists for student performances. It's also a chance for the Hugheses to express their deep appreciation for the music community that supported them.
"We believe in the idea of paying back for something that was gifted to us," Kathy says. "Having observed and participated in the music program for many years, we recognize areas that need financial support in order to make students more successful. We look forward to seeing the department's continued success and even more growth in the years to come."
Emerson and Kathy met as college students in the early 1960s. After graduation, they pursued careers as music teachers in Henrico County before deciding to follow their dream of entrepreneurship and founding Holiday Barn Pet Resorts. The business has since expanded to two locations with 125 employees, and even appeared on the Travel Channel as one of the "10 best places to pamper a pooch."
Despite the career change, the couple maintained friendships with many faculty members, including the late Wayne Batty, professor emeritus, who founded VCU's opera program. Their affection for the music department inspired their daughter Bekah to obtain her Bachelor of Music degree at VCUarts.
"Having the Hughes family appreciate what we do so much that they would provide this support means more to us than we can articulate," says Terry Austin, interim chair of music. "In addition to the financial assistance it provides, it is an affirmation of the wonderful work that our faculty and students do every day. We are so happy to have enjoyed the friendship and support of this great family for many years."
To learn more about the School of the Arts, contact Julia Carr, executive director of development, at (804) 827-4676 or carrj@vcu.edu.