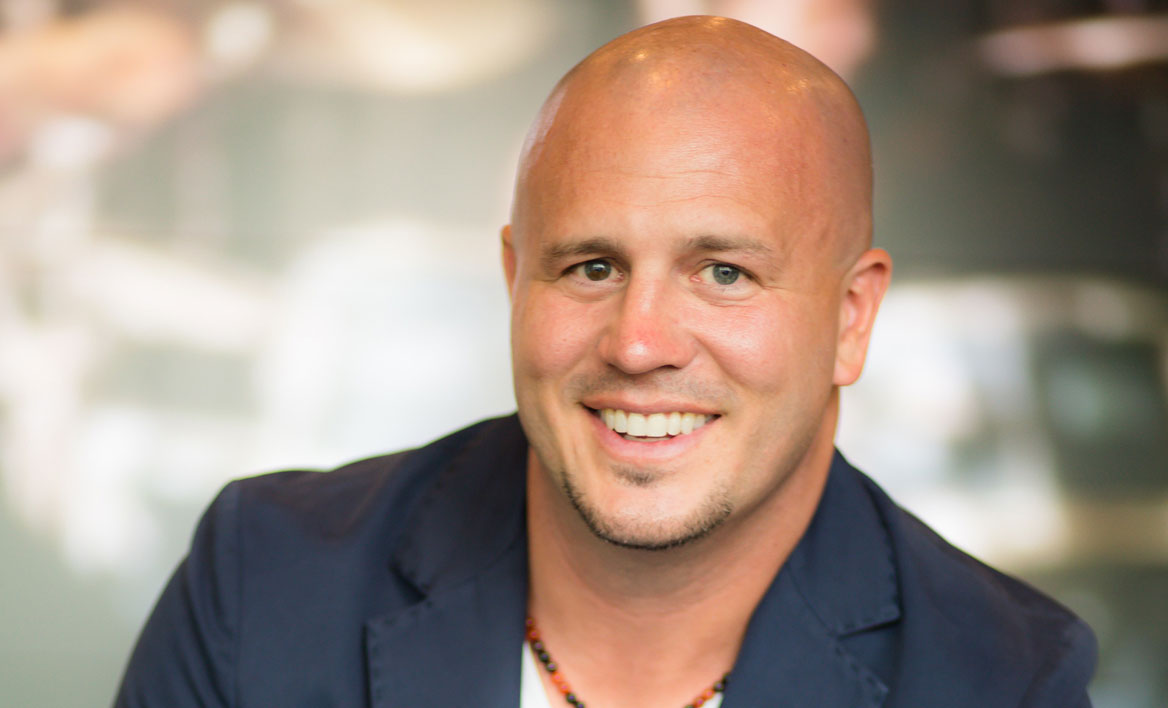 CEO invests in sense-restoration research
Scott Moorehead was thrown into a deep depression when he lost his sense of smell five years ago due to a traumatic brain injury. Moorehead fell in the driveway of his Marion, Indiana, home while teaching his then 6-year-old son, Mason, how to skateboard. He suffered a major concussion and internal bleeding, but the long-lasting consequence was total smell loss, or anosmia, after the connection of the olfactory nerves in his nose to his brain was severed.
The loss was debilitating, Moorehead says.
"Until you can't smell at all you have no idea how emotional the experience can be," he says. "You start to think about these really awful things, like, someday my daughter is going to get married and I'm going to walk her down the aisle and I'm going to give her a big hug, and I'm going to have no idea what she smelled like."
Desperate for relief, Moorehead searched for solutions for his condition. After three years of searching, a friend told him about smell-restoration technology being developed by researchers in Virginia Commonwealth University's School of Medicine.
The news inspired Moorehead, who is CEO of The Cellular Connection, the largest Verizon retailer in the nation, to commit to funding the development and commercialization of the technology. He partnered with the inventors, VCU School of Medicine professors Richard Costanzo, Ph.D., and Daniel Coelho, M.D., and the VCU Innovation Gateway to form Lawnboy Ventures LLC, with the intention of commercializing the technology.
In May, Moorehead gave an initial round of funding to the Make It Real Campaign for VCU to kick-start the commercialization efforts. Previous grants from MEDARVA Research Foundation totaling nearly $700,000 helped VCU researchers develop the technology.
"I've been given the opportunity to live this life and I ended up with only one permanent part of my injury," Moorehead says. "My brain works, my body works, everything works, and I'm extremely grateful for that. It's not as much about me anymore. It's about other people who will experience the same things."
A version of this article was previously published by VCU News.
To learn more about the School of Medicine, contact Amy Lane, Ph.D., director of major gifts, at (804) 827-4937 or amy.lane@vcuhealth.org.