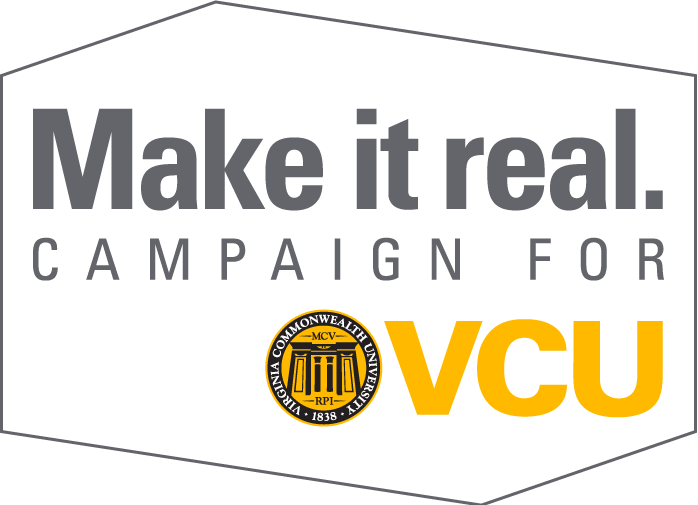 Pharmacy faculty co-endow fund
A new scholarship will help attract top students to the VCU School of Pharmacy thanks to the generosity of two couples who have joined forces to give back to the program that has given them so much.
Alumna and faculty member of the VCU School of Pharmacy Krista Donohoe, Pharm.D. (Pharm.D.'10/P), and her husband, Brendan, had the idea to establish a recruitment scholarship in the school. Hoping to give enough to endow the fund, the Donohoes sought a co-donor.
By chance, Gretchen and Don Brophy (M.S.'04/M), Donohoe's colleagues in the School of Pharmacy and longtime members of the school's Galen Society for leadership donors, had recently started to explore new possibilities to expand their support, including creating an endowed scholarship if the donation could be shared.
The match was made, and together, the Brophys and Donohoes gave $25,000 in support of the Make It Real Campaign for VCU to endow the Krista and Brendan Donohoe/Gretchen and Donald Brophy Recruitment Scholarship in the VCU School of Pharmacy.
A recruitment scholarship is one that is offered to a competitive applicant who has been accepted to the school but who has not yet officially enrolled with the goal of securing his or her commitment to the institution. Such awards are often instrumental in recruiting top performing students.
Both couples agree that the School of Pharmacy is an excellent school of choice.
"That's why I came to work here!" Krista Donohoe says.
Donohoe returned to the VCU School of Pharmacy as an assistant professor just after graduating from the school. Don and Gretchen Brophy are in their 22nd year as professors at the school, and all three work in the Department of Pharmacotherapy and Outcomes Science, where Don Brophy serves as chair.
"Anything that will aid students – we're all in," he says.
To learn more about the School of Pharmacy, contact Ellen Carfagno, director of development, at (804) 828-3016 or emcarfagno@vcu.edu.