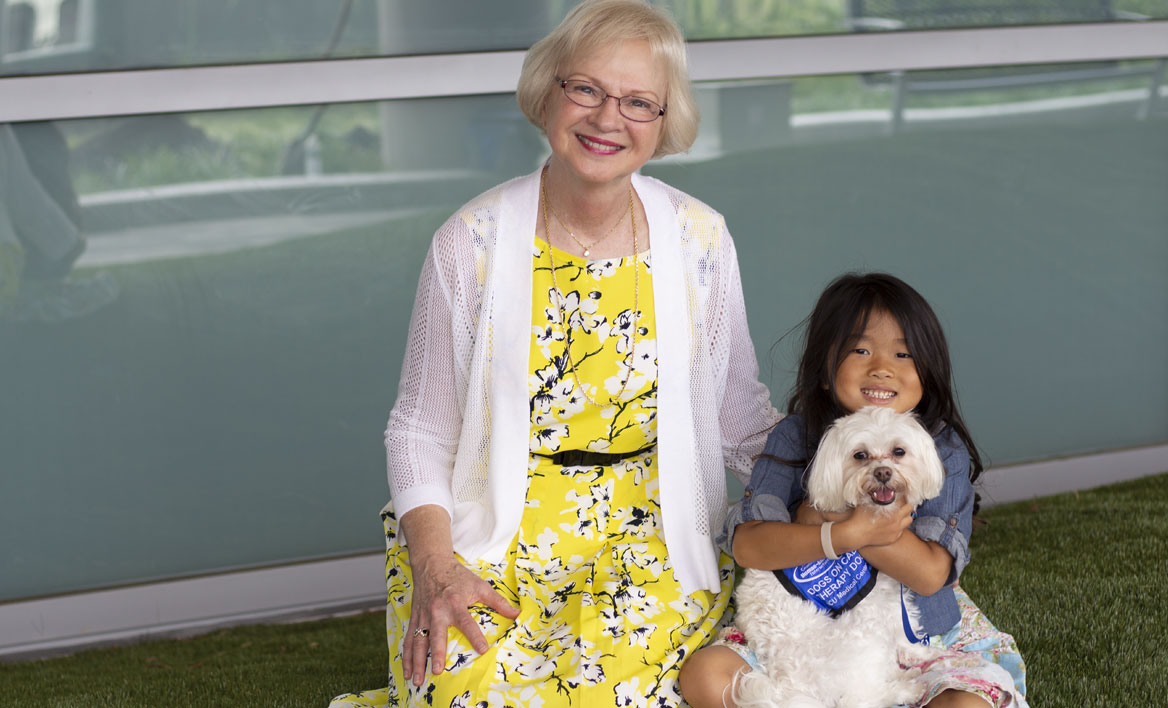 Grant funding expands Dogs on Call
The Tony Stewart Foundation and Petco have renewed their support of VCU's Dogs on Call program for another year. Grants totaling $15,000 to the Make It Real Campaign for VCU will help the program better meet the demand for therapy dog visitation with children and adults in service units at VCU Medical Center.
"The Dogs on Call program is funded primarily from private donations by individuals," explains Sandra B. Barker, director of the Center for Human-Animal Interaction in the VCU School of Medicine. "These renewed foundation gifts are a terrific way to expand the program to support more children, adults and their visitors."
In 2017, 89 volunteers and their four-legged furry friends logged more than 1,800 volunteer hours throughout the health system.
"It's wonderful to see the joy on a child or adult's face when one of our therapy dogs greets them during their hospital visit," says Barker, who founded the Center for Human-Animal Interaction in 2001. "Through our own research, we know there are therapeutic benefits connected to human and animal interaction. In addition to reducing stress, fear and anxiety for our patients, therapy dogs often offer positive distraction when it is needed most."
To learn more about the Center for Human-Animal Interaction, contact Lynn Meyer, director of development, at (804) 827-6297 or lynn.meyer@vcuhealth.org.