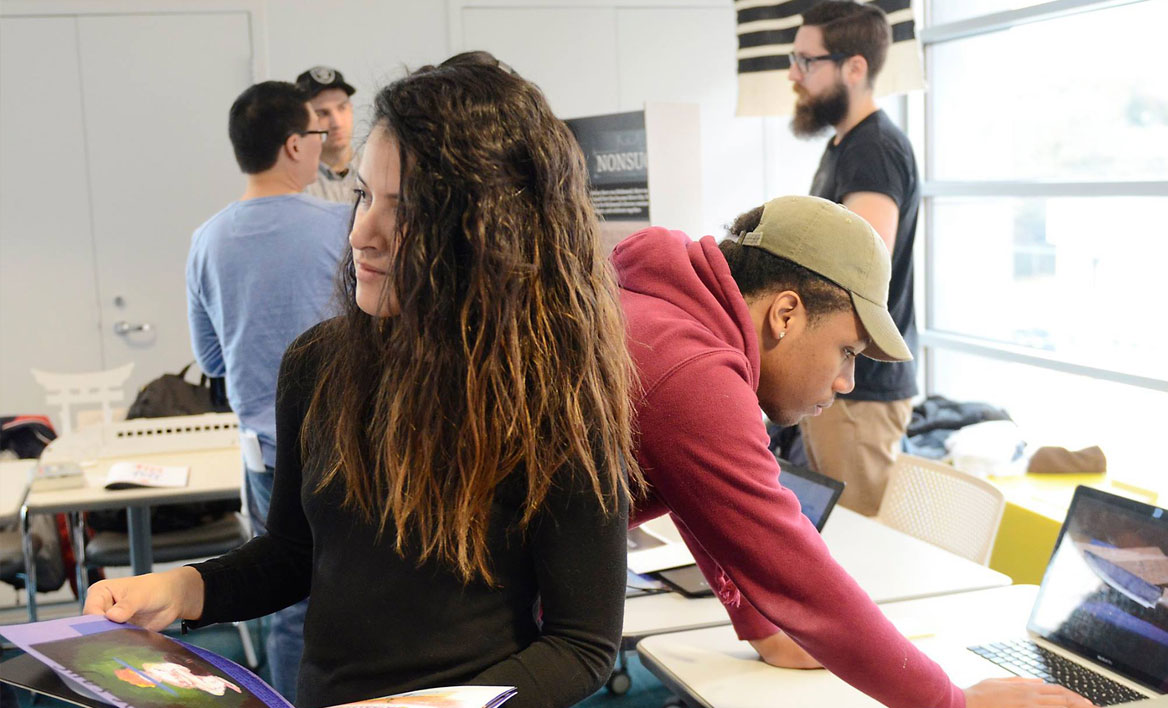 Brandcenter announces new scholarship
Over the summer, donors pledged $107,000 to the Make It Real Campaign for VCU in support of the Agent of Change Endowed Scholarship, a new initiative from the VCU Brandcenter to promote diversity in the advertising, marketing and technology industries.
"It was easy to be in on the ground floor of this scholarship," says Brandcenter professor Caley Cantrell, who was among the fund's initial donors. "The Brandcenter program thrives on collaboration among people with different perspectives and opinions."
The fund has since drawn support from industry stakeholders such as Facebook, Sylvain Labs and The Martin Agency.
"This scholarship is designed to attract a greater number of students with diverse backgrounds – something our industry is critically lacking," says Kristen Cavallo, CEO of The Martin Agency. "We are honored to help promote this vital initiative to help change advertising for the better."
The Agent of Change scholarship will provide assistance to an incoming Brandcenter student who demonstrates a commitment to the principles of diversity, with factors of merit and need.
"Scholarships are critical to recruitment and provide vital support for students," says Vann Graves, executive director of the VCU Brandcenter. "The VCU Brandcenter is thankful for the vision and generosity of our Agent of Change Scholarship Fund donors."
To learn more about the VCU Brandcenter, contact Emily H. Toalson, director of development, at (804) 827-8868 or ehtoalson@vcu.edu.