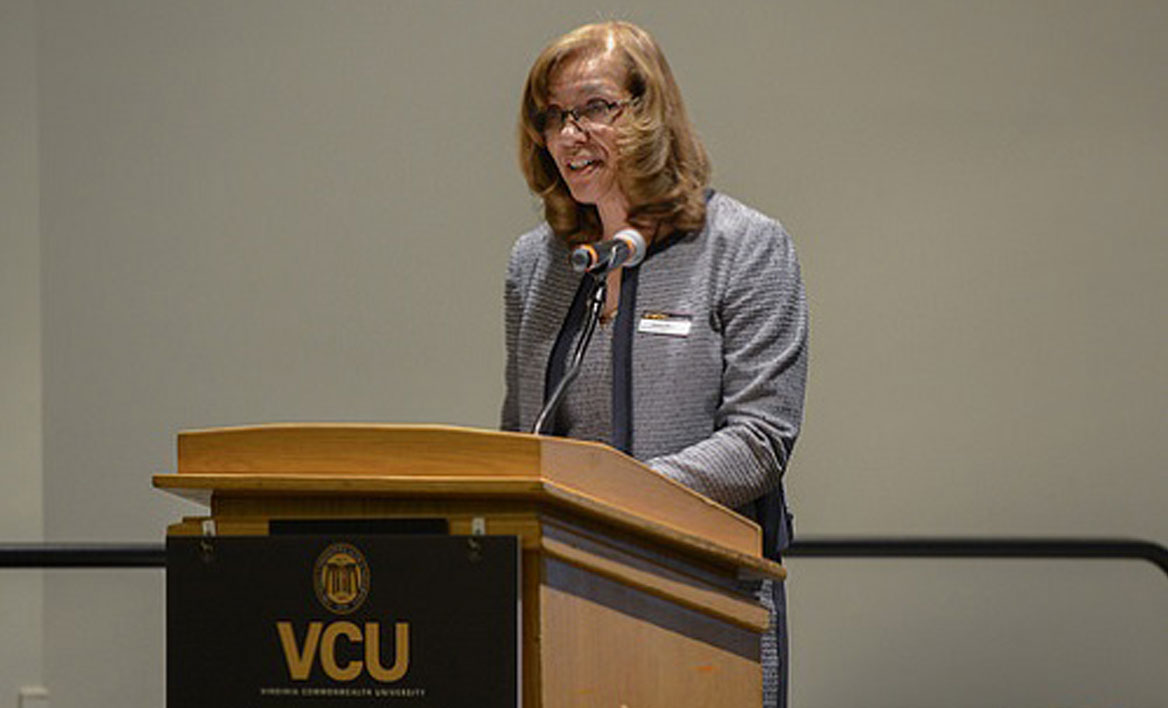 Faculty donor makes planned gift
Throughout her 29 years of service to the VCU School of Education, Diane Simon, Ph.D., senior associate dean for student affairs and a professor in the Department of Counseling and Special Education, has touched the lives of many students, whom she calls her "children."
Simon joined the School of Education in 1988 as assistant dean and special education professor. In her current role, she leads the Student Services Center staff in supporting and assisting thousands of students in the five-year teacher-preparation program as well as students in other School of Education graduate programs.
Simon realized how many of her students struggled financially, taking out loans and working multiple jobs to get through school. She and her husband established the Elaine West Johnson Scholarship in Special Education in 2011 to provide some relief. They have made regular contributions to the fund throughout the Make It Real Campaign for VCU, most recently with a planned gift that also includes funds to establish a second scholarship.
The Elaine West Johnson Scholarship honors the first teacher Simon knew: her mother, who devoted 30 years to teaching deaf children at the elementary school level. Students enrolled in the master of education or doctoral programs in the Department of Special Education and Disability Policy with financial need and a demonstrated commitment to the field of special education are eligible for the award. To date, three students have received the scholarship.
"The opportunity to meet and work with so many wonderful students has been most rewarding," says Simon, who will retire this July. "I watch them grow, mature, graduate and move on to become successful educators. Over the years, getting the card, call or visit to say 'thank you' has been incredibly humbling and gratifying. Building these relationships has so enriched my life and my experience at VCU."
To learn more about the School of Education, contact Ed Kardos, senior director of development, at (804) 828-4692 or egkardos@vcu.edu.