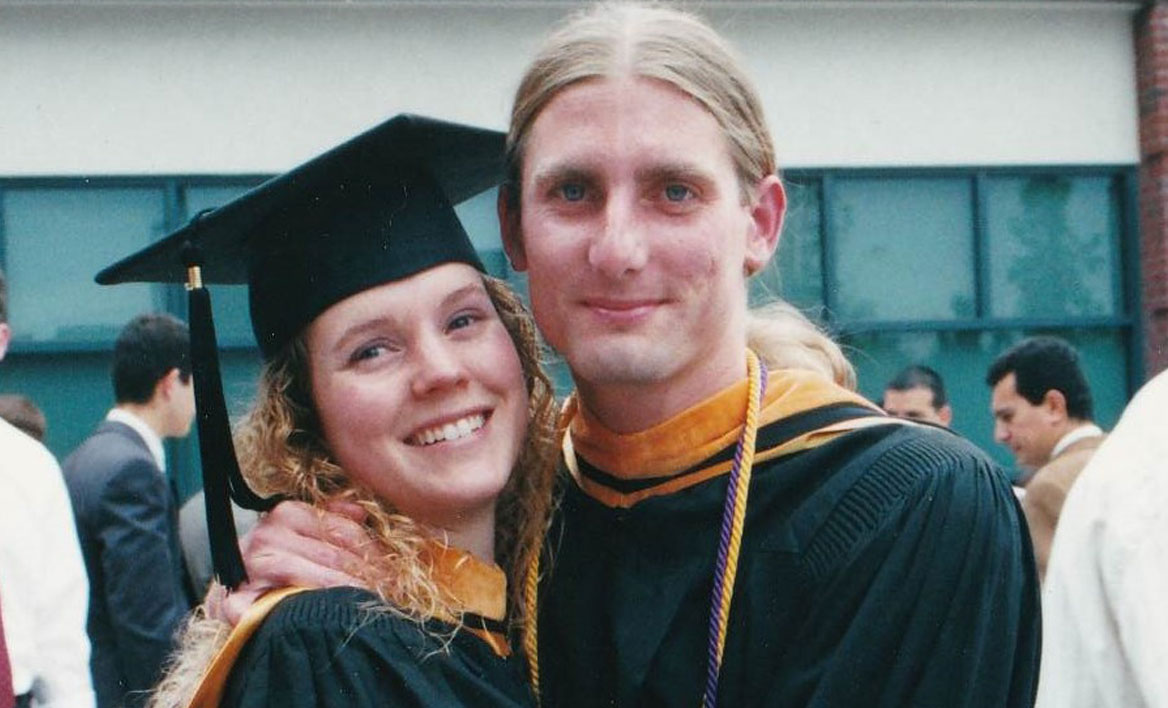 Alumni endow engineering scholarship
Engineering alumni Julia (B.S.'01/Eng) and Nicholas (B.S.'01/Eng) Cain have established a scholarship for chemical engineering undergraduates at Virginia Commonwealth University in support of the Make It Real Campaign for VCU. The Julia and Nicholas Cain Scholarship is the school's first scholarship endowed by VCU Engineering alumni.
The Cains are part of the leadership team that worked to scale San Diego, California-based Ballast Point Brewery into an internationally recognized craft beer brand. When Ballast Point was sold for $1 billion, they felt the time was right to create a new scholarship for the program where their personal and professional journey began.
Both enrolled at VCU in 1997, when the College of Engineering was a year old. There was a sense, says Nicholas, that "something new and exciting was being created here."
The couple say the training they received under such superb, demanding faculty members as Gary Huvard, Ph.D., former associate professor of chemical engineering, and Gary Wnek, Ph.D., former chair of the Department of Chemical Engineering, gave them the creative thinking and problem-solving skills that have fueled their careers. Being there at the birth of a new engineering college also yielded life and business lessons.
"We watched the College of Engineering grow," Julia says. "We saw what it looks like when something is being built, so doing that with a company was not all that different."
The Cains hope the scholarship will be awarded to students who excel academically but are also excited by the application side of engineering. "You take chemistry as a science and it's cool," Julia says. "Then you get to chemical engineering and see how it applies to the world at large."
Their advice to the VCU chemical engineers who will benefit from the Julia and Nicholas Cain Scholarship? "Go out and find problems to solve," Nicholas says. "Follow your passion, and don't be afraid to take a risk."
To learn more about the College of Engineering, contact Michael B. Dowdy, director, College of Engineering Foundation, at (804) 828-1475 or mdowdy@vcu.edu.