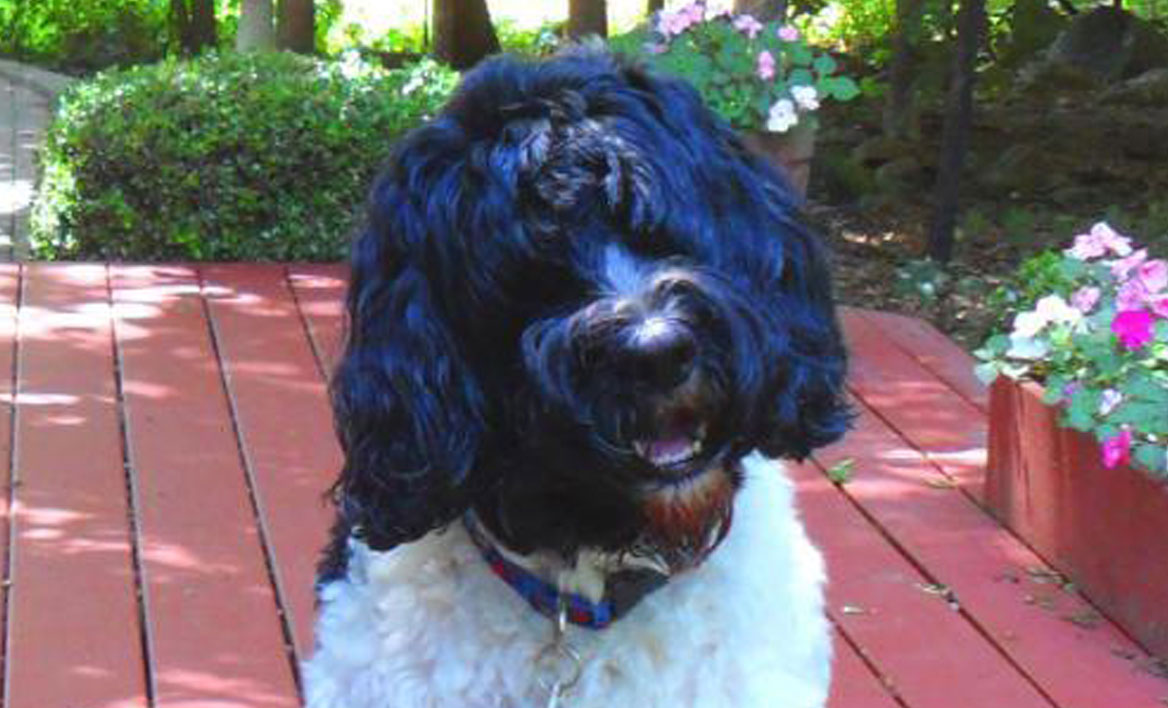 Teens pay tribute to teacher's pet
A thoughtful gesture from his students brought high school chemistry teacher Daniel Fisher much needed comfort as he grieved the loss of his beloved Portuguese water dog, Brady. After Brady passed away within Fisher's first month of teaching at St. Christopher's School, a college preparatory school for boys in Richmond, Virginia, students from Fisher's 10th-grade chemistry classes raised $100 to donate to a charity in Brady's memory.
"When Brady passed away, I'd only been teaching for three or four weeks," Fisher says. "I barely had the chance to get to know my students, but they were so thoughtful and caring. This gesture was an incredible testament to the character of these young men."
Fisher chose to support the Make It Real Campaign for VCU by giving the money raised to the VCU Center for Human-Animal Interaction with the gift. The center promotes interdisciplinary research, service and educational activities related to the relationship between humans and animals.
In 2015, Fisher and Brady were in the final stages of completing their certification as a therapy dog and handler team through the center's Dogs on Call program, which provides complementary canine-assisted therapy to patients at VCU Medical Center. Before they could complete their certification, Fisher was involved in a car crash. During his days in recovery at VCU Medical Center, he wanted nothing more than to have Brady at his side.
"Knowing how badly I wanted to see Brady while I was in the hospital, I figured it must be meaningful for other patients to have that kind of interaction with an animal," he says.
Soon after Fisher was released from the hospital, he and Brady completed their certification and spent one Sunday each month visiting patients on the same floor to which he was admitted after his crash.
"There is something so special about the comfort that people find in the company of an animal," Fisher says. "I can't think of a better way to honor Brady than by supporting research that allows patients to experience that comfort."
To learn more about the Center for Human-Animal Interaction, contact Sandra Barker, Ph.D., NCC, LPC, center director, professor of psychiatry and Bill Balaban Chair in Human-Animal Interaction, at (804) 628-8528 or sandra.barker@vcuhealth.org.