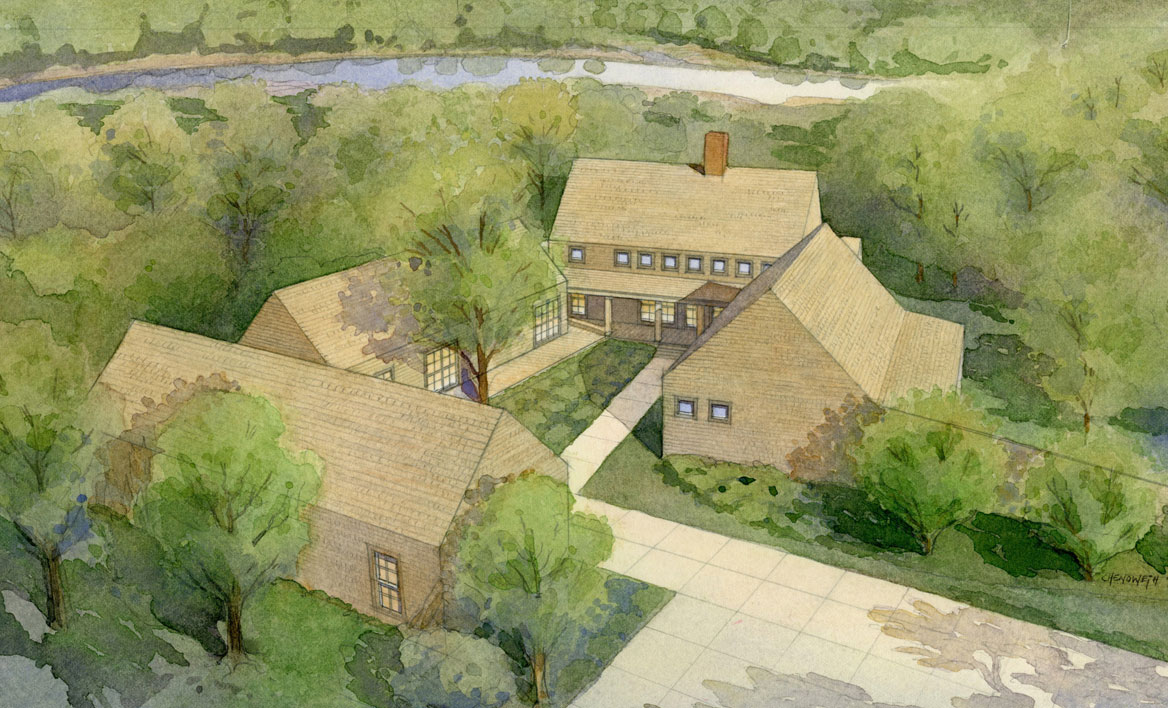 Vulcan Materials supports Rice Lodge
Vulcan Materials, the nation's largest producer of construction aggregates and a major producer of aggregates-based construction materials, donated 475 tons of rock aggregate to the Make It Real Campaign for VCU to support the construction of a new overnight lodge at the VCU Rice Rivers Center.
The facility will provide accommodations for 25 to 30 visiting researchers, students and other groups, dramatically enhancing their ability to conduct their work on-site. The accommodations will also improve the center's ability to secure external funding for summer student programs that require overnight facilities.
The 5,000-square-foot Inger Rice Lodge is expected to be operational sometime this year.
"Vulcan Materials is an important user of the James River," says Rice Rivers Center Director Greg Garman, Ph.D. "The VCU Rice Rivers Center greatly appreciates Vulcan's long-term commitment to our mission, and we look forward to expanding that relationship."
A version of this article was previously published by VCU News.
To learn more about the Rice Rivers Center, contact Catherine Dahl, director of development and special projects for VCU Life Sciences, at (804) 827-7372 or ccdahl@vcu.edu.