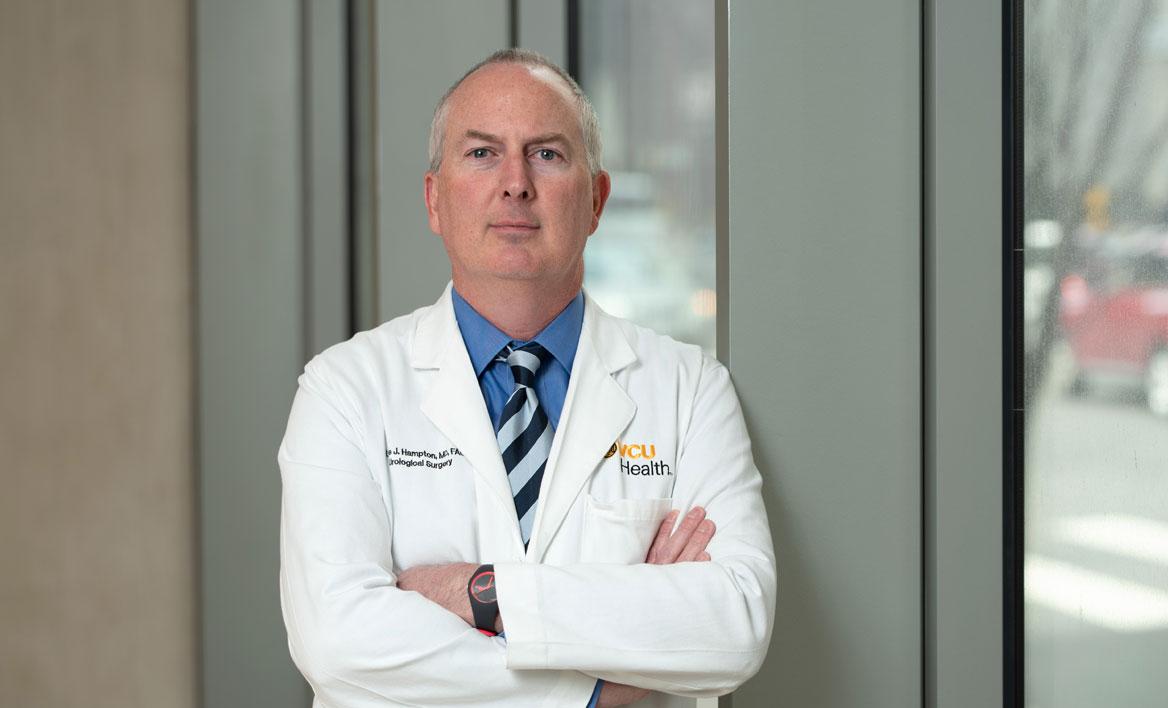 Urology chair creates diversity program
Historically, U.S. medical students have been overwhelmingly white. Although the field has been working toward the goal of building medical student bodies who better reflect the racial and ethnic makeup of the communities they serve, as of 2018-19, Black students comprised only about 7.1% of matriculants, according to the Association of American Medical Colleges.
In some surgical fields like urology, the disparity is even more pronounced.
Lance Hampton, M.D., chair of the VCU School of Medicine Division of Urology, is taking the lead to build greater diversity in his own field. Hampton, director of robotic surgery and the Barbara and William B. Thalhimer, Jr., Professor of Urology, is championing the division's new Diversity Scholars Program, which aims to embrace the principles of diversity and inclusion and offers expanded opportunities for medical students to gain exposure to urology.
The division plans to award the first scholarships in spring 2021, Hampton says. Hampton himself made the founding gift of $10,000 so the program could start as soon as possible.
"The idea for the program came about more than a year ago," Hampton says. "I was looking at the final list of students who matched into a urology residency program, and I noticed that very few Black candidates had received a match. The problem is that there are so few minority candidates to start with, so I realized that we need to get more students into our program first before they go through the match process."
The program will support minority fourth-year medical students chosen to participate in a clinical rotation in urology at VCU, to expand their opportunities and exposure to the field. Scholars will complete four weeks in VCU's acclaimed Division of Urology and will train under faculty members; the exposure and valuable experience will position them for success during the match process. By identifying and mentoring promising students, division leadership also can encourage students to apply to VCU for residency, building a more diverse program.
"Eventually, I would like to see this become the premier urology program for minority applicants," Hampton says. "We want to bring in the best students nationwide and provide them with a great educational experience so they'll hopefully come here as residents. It's important that our program is as diverse as the community we live in and the patients we serve."
To learn more about the Division of Urology or the School of Medicine, contact Priscilla Wiggin Cash, senior development officer, at (804) 827-4933 or priscilla.wiggin@vcuhealth.org, or make a gift directly to the Diversity Scholars Program.