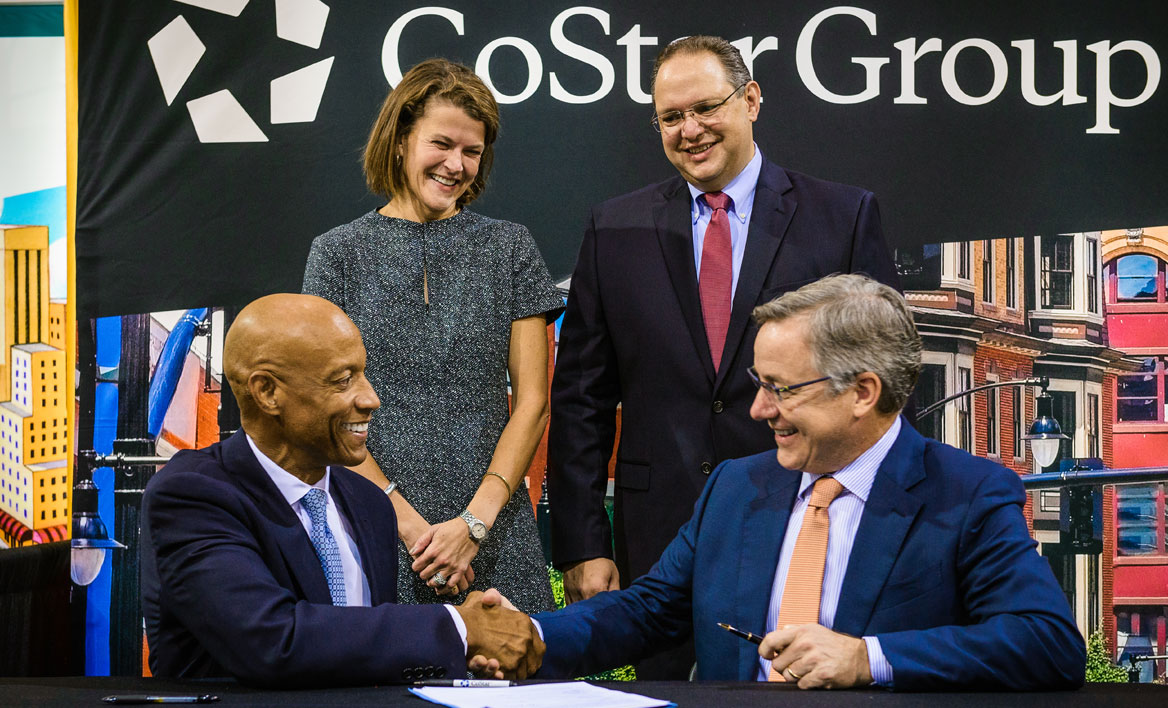 CoStar establishes endowed chair
Virginia Commonwealth University announced a $2.5 million gift in support of the Make It Real Campaign for VCU from real estate data firm CoStar Group to establish the CoStar Group Endowed Chair in Real Estate Analytics in the VCU School of Business.
"In establishing the CoStar Group Endowed Chair in Real Estate Analytics, we aim to bring the intersection of big data and real estate together to bring more transparency, velocity and efficiency to the global commercial real estate market," says Andrew C. Florance, founder and CEO of CoStar.
Endowed chairs are critical in recruiting, retaining and supporting the work of distinguished faculty. Increasing the number of endowed positions, and faculty support in general, is one of the pillars of the Make It Real Campaign for VCU.
"Dr. David Downs, Alfred L. Blake Endowed Chair of Real Estate and director of the Kornblau Institute, and his team have done a tremendous job in taking a leadership role in developing the next generation of real estate professionals, and we want to provide VCU with the resources necessary to support and grow that effort," Florance says.
Florance founded CoStar in 1987, fundamentally changing the way commercial real estate professionals access, use and share information. Through CoStar, Florance pioneered the concept of commercial real estate firms outsourcing research functions to a third-party information provider. CoStar is among Forbes magazine's 2017 list of 100 most innovative growth companies in the world, placing it among the top 10 companies within the software and services category. The company currently employs 165 associates with degrees from VCU.
A version of this article was previously published by VCU News.
To learn more about the School of Business, contact Shannon K. Duvall, chief development officer, at (804) 828-1035 or skduvall@vcu.edu.