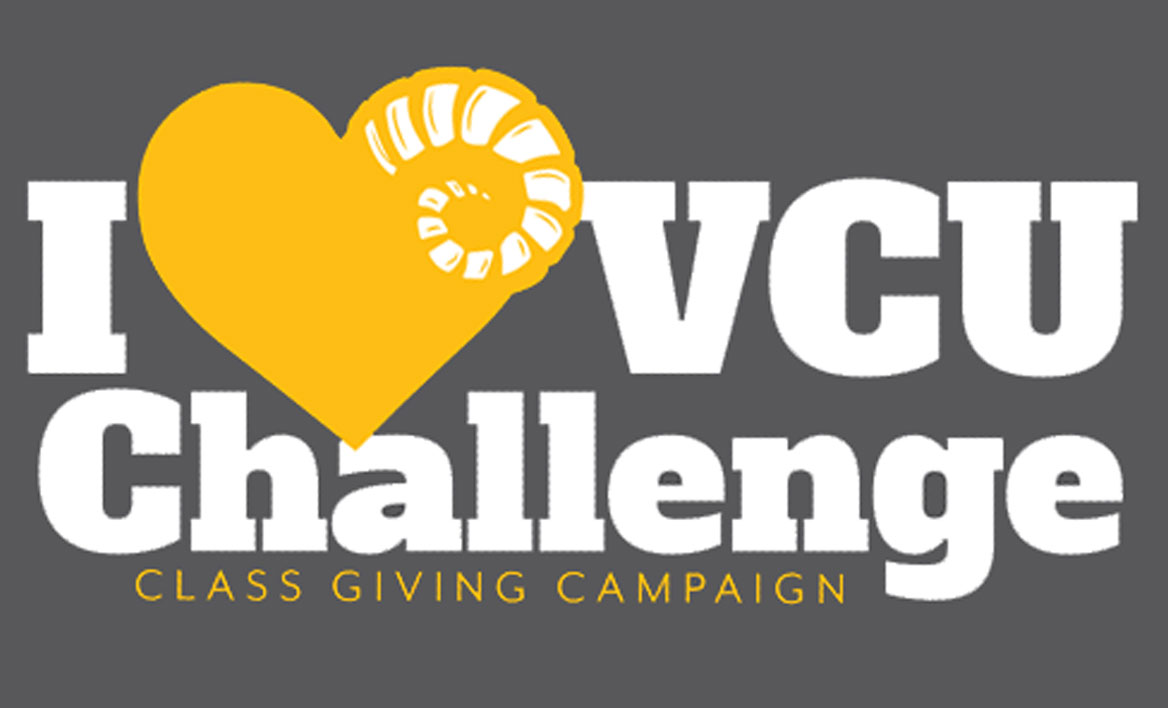 VCU launches class giving campaign
A new initiative at Virginia Commonwealth University aims to get students thinking about giving back to their alma mater before they graduate.
The I Love VCU Challenge: Class Giving Campaign invites members of the Class of 2018 to commemorate their graduation year with a $20.18 gift to support a fund of their choice.
Kejdi Abazi, who will graduate this spring with a degree in health, physical education and exercise science, made a gift to the class giving campaign during its soft launch in December.
"Every student has been supported by a donation at one point or another during their years here, so I think it's important for us to pay it forward and make sure that future students have the same opportunities that we've had," she says.
The campaign is set to run throughout the spring semester but will receive a boost April 9-13, when members of Students Today Alumni Tomorrow sponsor Class Giving Week. As part of the initiative, VCU Alumni has unveiled a new website, vcualumni.org/classgive, to explain the different ways students can support the university and make a gift online. Members of STAT will table daily at convenient locations across campus, equipped with laptops and tablets for students to view the website, decide how to designate their support and then make their donation.
"I always knew I would become a donor to VCU one day, but I thought I would have to give thousands of dollars for it to really count," says Abazi, who is a member of STAT. "This campaign helped me understand that even a gift of just $20.18 can have an impact. Once I realized that, I knew I didn't have to wait until I graduated – I could start right now."
The I Love VCU Challenge: Class Giving Campaign is organized by VCU Alumni and the Office of Annual Giving. Associate Vice President for Alumni Relations Joshua Hiscock explains that the class giving campaign is a great opportunity for students like Abazi, who want to give back to the university but wonder how much of a difference they can make with a gift within their budget.
"One student's gift of $20.18 may seem small, but consider how powerful that amount becomes when many individuals join together to give," he says. "Whether it is giving to scholarships or student organizations, every gift of every amount matters and can open doors for students, providing new opportunities that could transform someone's life."
To learn more about the 2018 class giving campaign, contact Michael P. Andrews (M.S.'05/E), executive director of annual giving, at (804) 828-0236 or andrewsmp@vcu.edu, or visit vcualumni.org/classgive.