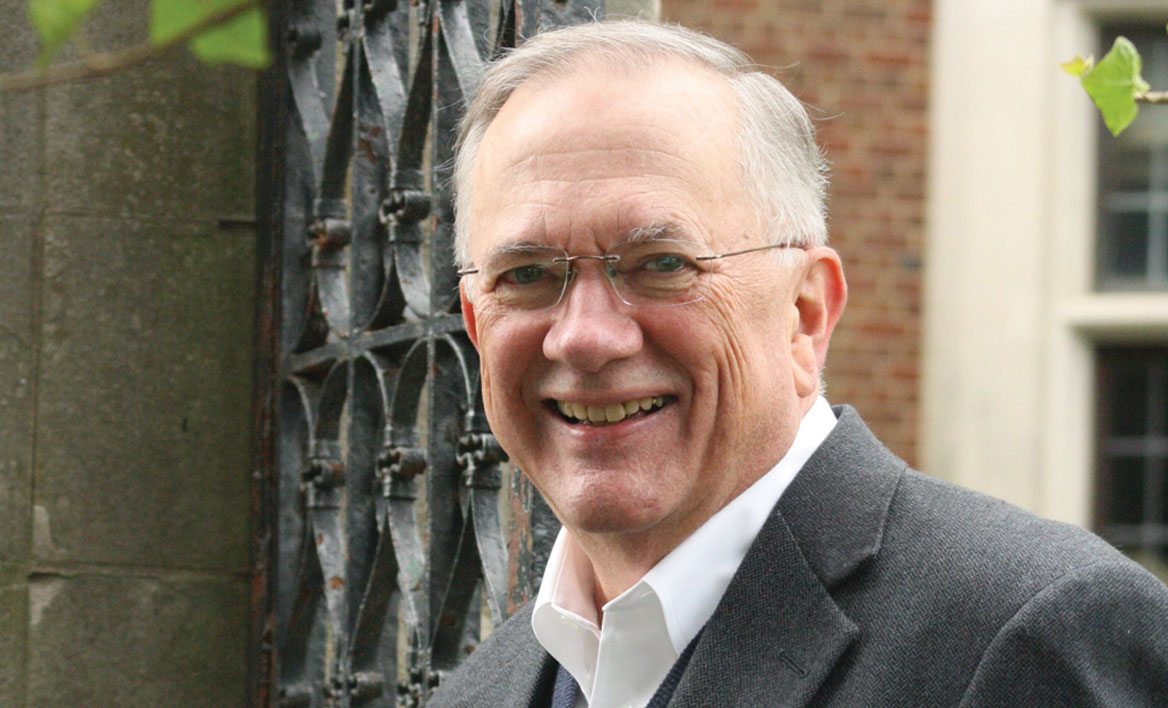 Alumnus rewards young entrepreneurs
Two years after graduating from what was then the VCU Department of Communication Arts and Design, Jim Gregory (B.F.A.'71/A) put his education toward founding his own company in New York. Over 40 years, what began as a small advertising agency became a renowned branding consultation firm, garnering heavyweight clients such as MasterCard, Toshiba, Cisco Systems and AT&T. Gregory's company would go on to develop the CoreBrand Index™, a tool for measuring brand value watched closely by major corporations around the world.
Founding a company in the financial center of the world was a risky proposition for a 23-year-old. "I used to laugh and say I had more guts than brains to do something like that," he says. But Gregory believes it was the support of VCUarts that emboldened him as a young entrepreneur, and he's returned to his alma mater to ensure that system of encouragement stays strong for students today.
In June, he gave $125,000 in support of the
Make It Real Campaign for VCU
to endow the James R. Gregory Prize for Creative Entrepreneurship to provide a competitive award for students enrolled in the "Creative Disruption" class at the Center for the Creative Economy. Beginning next year, a first prize of $3,000, a second prize of $1,500 and a third prize of $500, to be used for seed funding, will be awarded annually to a winning student proposal at the end of the spring semester, judged by a panel of experienced entrepreneurs. The three winners will also get to use space in the VCUarts Depot to incubate their concept.
The "Creative Disruption" class begins in spring 2018 as part of the Creative Entrepreneurship certificate program, and will be taught by program director Matt Woolman (M.F.A.'95/A).
"We are honored to partner with Jim and the Gregory family to provide the James R. Gregory Prize for Creative Entrepreneurship," says Woolman. "This will inspire countless students to follow their passions, raise the profile of the Center for the Creative Economy, and encourage our alumni entrepreneurs to become involved with the great work we are doing. We are most thankful to the Gregory family."
Gregory wants to build excitement around the highly-ranked creative excellence of VCUarts, and he believes that an opportunity for students to develop and shop business ideas with their peers is a great way to instill confidence in emerging artists.
This article appeared in VCUarts 2017 Fall Studio. Photo by Rebecca Friedman (B.F.A.'04/A).
To learn more about the School of the Arts, contact Julia Carr, executive director of development, at (804) 827-4676 or
carrj@vcu.edu
.