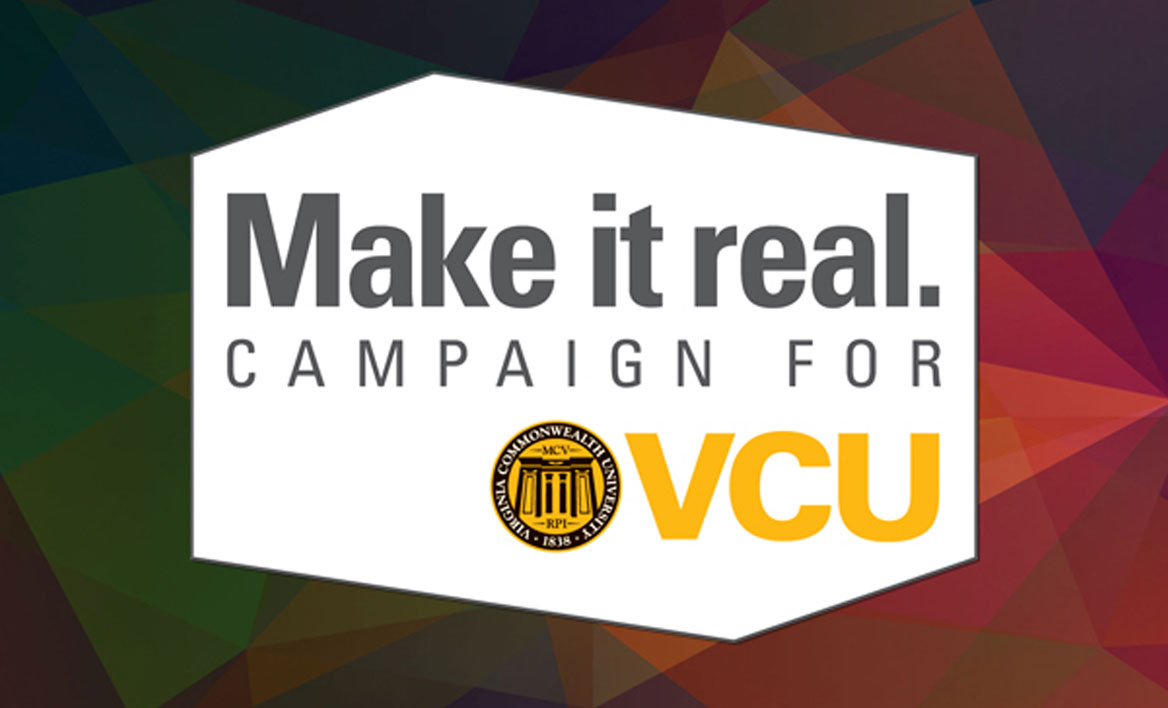 Make It Real Campaign for VCU closes
Virginia Commonwealth University's Make It Real Campaign for VCU raised $841,606,604, more than 112% of its $750 million goal, the university announced.
The largest campaign in the university's history, the Make It Real Campaign for VCU launched publicly in September 2016 after a silent period that began in 2012. It closed in June 2020 and reached its $750 million goal in June 2019.
"Donor support for the Make It Real Campaign for VCU is transforming the university and helping us continue to change lives in Richmond and beyond," says VCU President Michael Rao, Ph.D. "Funds raised during this campaign will have an immeasurable impact on our students, our faculty and staff, our patients and our caregivers for years to come and, in turn, give them the opportunity to maximize their own as-yet unknown potential in the world."
The goal of the Make It Real Campaign for VCU was to provide support for VCU's people, innovations and environments. During the campaign, donors established 394 endowed scholarships and student support funds, 138 new endowed chairs, professorships, faculty support and research funds. Donors also supported a number of new buildings, including the Institute for Contemporary Art at the Markel Center, the Inger Rice Lodge at the Rice Rivers Center and a new building for the VCU College of Health Professions.
"When we launched the Make It Real Campaign for VCU, we set an ambitious goal that we could only achieve with the unwavering support of our loyal VCU community of alumni, donors and friends," says Jay E. Davenport, CFRE, vice president for development and alumni relations at VCU. "The response absolutely exceeded our expectations. Over 113,000 donors participated in the campaign, with 73,100 donating for the first time. Building those relationships provided the momentum to surpass our goal and reach levels of commitment beyond what we were told was possible."
The campaign was guided by several volunteer leadership groups. More than 60 volunteers served on the campaign steering committee, campaign cabinet and campaign senior advisory council. The three campaign leadership groups collectively donated more than $100 million to support VCU and VCU Health during the Make It Real Campaign for VCU.
"I want to extend a special thank you and congratulations to the members of our volunteer campaign leadership," Davenport says. "Our outstanding team has made this campaign possible and positioned VCU as one of the great urban research universities in the country. The Make It Real campaign would not have been as successful without their vision, dedication, leadership and generosity."
For more information about the Make It Real Campaign for VCU, visit campaign.vcu.edu.