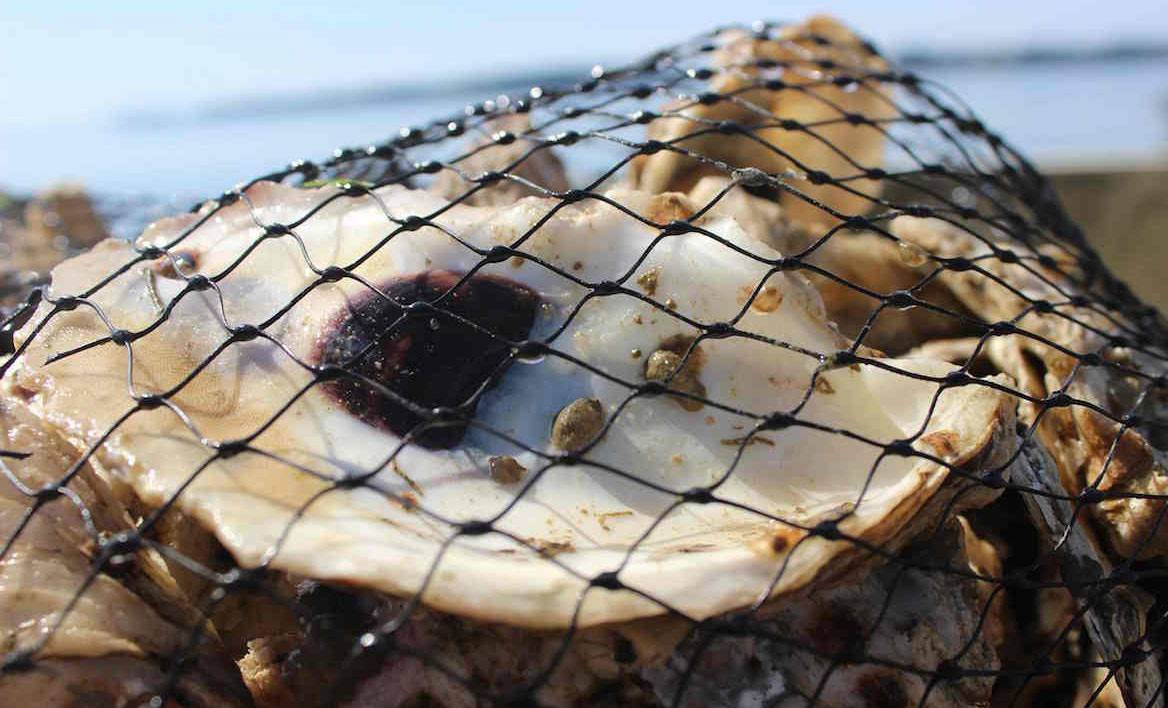 Funding supports conservation efforts
Virginia Commonwealth University's Virginia Oyster Shell Recycling Program has partnered with Toadfish Outfitters of Charleston, South Carolina, to advance its efforts to replenish oyster populations in the Chesapeake Bay watershed. Toadfish Outfitters, a manufacturer of coastal lifestyle products, has designated the VOSRP as the sole recipient of proceeds from the sale of Toadfish products in Virginia.
VOSRP will use the funding, which contributes to the Make It Real Campaign for VCU, to acquire 20 million oyster larvae that will be planted on recycled oyster shells placed in Chesapeake Bay waterways. This will allow VCU to plant more than 2 million oysters in the watershed to coincide with Chesapeake Bay Awareness Week.
"Oysters are the ultimate friend of the coast as they help to keep our waters clean," says Casey Davidson, founder of Toadfish Outfitters. "Since day one, we've promised to give back a portion of every product sold toward oyster habitat restoration, so working with VCU was a natural fit."
VOSRP, part of VCU's Rice Rivers Center, is a collaborative, community-based oyster restoration program that works closely with the Virginia seafood industry. The VOSRP currently collects recycled oyster shells from more than 50 restaurants and 30 public drop-off locations statewide to use in the creation of sanctuary oyster reefs. The shells are seeded with juvenile oysters before they are planted. These efforts are direly needed because the Virginia oyster population is currently estimated to be at two percent of peak numbers.
"We are excited about the new partnership between Toadfish Outfitters and the Virginia Oyster Shell Recycling Program to help bring the Virginia oyster back to Chesapeake Bay," says Greg Garman, Ph.D., director of VCU Rice Rivers Center. "The work of Toadfish has supported oyster restoration in other states, and this contribution will advance our waterway conservation efforts."
A version of this article was previously published by VCU News.
To learn more about the Rice Rivers Center, contact Catherine Dahl, director of development and special projects for VCU Life Sciences, at (804) 827-7372 or ccdahl@vcu.edu.