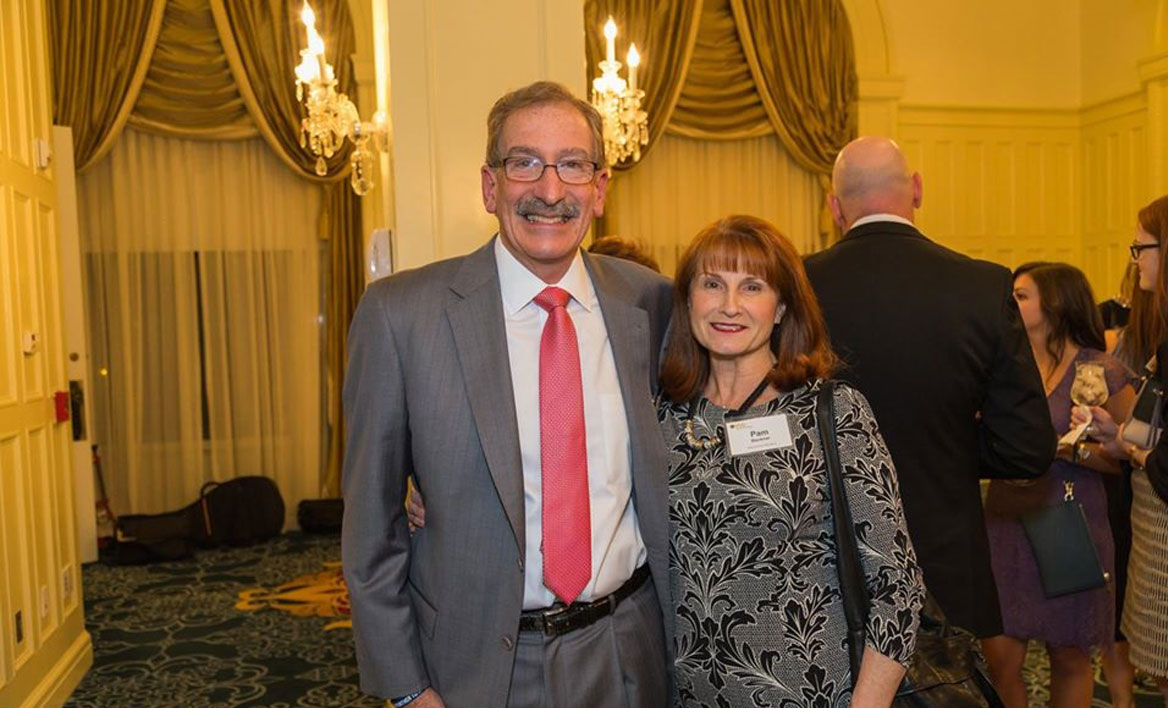 White Coat Ceremony inspires support
When John Beckner (B.S.'78/P) delivered the keynote address at the VCU School of Pharmacy Class of 2011 White Coat Ceremony, the experience had a lasting impact. This past fall, he and his wife, Pamela Beckner (M.S.W.'83/SW), committed $25,000 to the Make It Real Campaign for VCU to help offset the cost of the white coats. The cost is funded by the school's admissions office and its student services budget when needed.
The White Coat Ceremony is a tradition for students entering health care fields such as medicine, dentistry and pharmacy. When first-year Pharm.D. students accept their white coats, they are committing to the highest standards of professional and ethical behavior in their field.
The ceremony didn't exist when Beckner was a student on the MCV campus, but seeing its significance for students today inspired the Beckners to support this cause.
"The White Coat Ceremony is a rite of passage into the pharmacy profession," Beckner says. "Pam and I wanted to support something that was especially meaningful to students. We felt that the white coat was the perfect fit for what we wanted to do."
Beckner currently serves as senior director of strategic initiatives at the National Community Pharmacists Association. But he has spent most of his 41-year career in pharmacy management, most notably as director of pharmacy and health services at Ukrop's Super Markets for 17 years.
Throughout his career, Beckner has hired many VCU School of Pharmacy alumni, giving them their first professional positions in the field. Helping pharmacists get their start in the profession has always been important to him, he says. Through this gift, he will continue to help pharmacists at the onset of their careers.
"VCU students are truly a cut above," Beckner says. "They are energetic and passionate, and they have a thirst for learning. That's why my wife and I are thrilled to give back to the School of Pharmacy."
To learn more about the School of Pharmacy, contact Louie Correa, senior director of development, at (804) 828-3016 or lacorrea@vcu.edu.