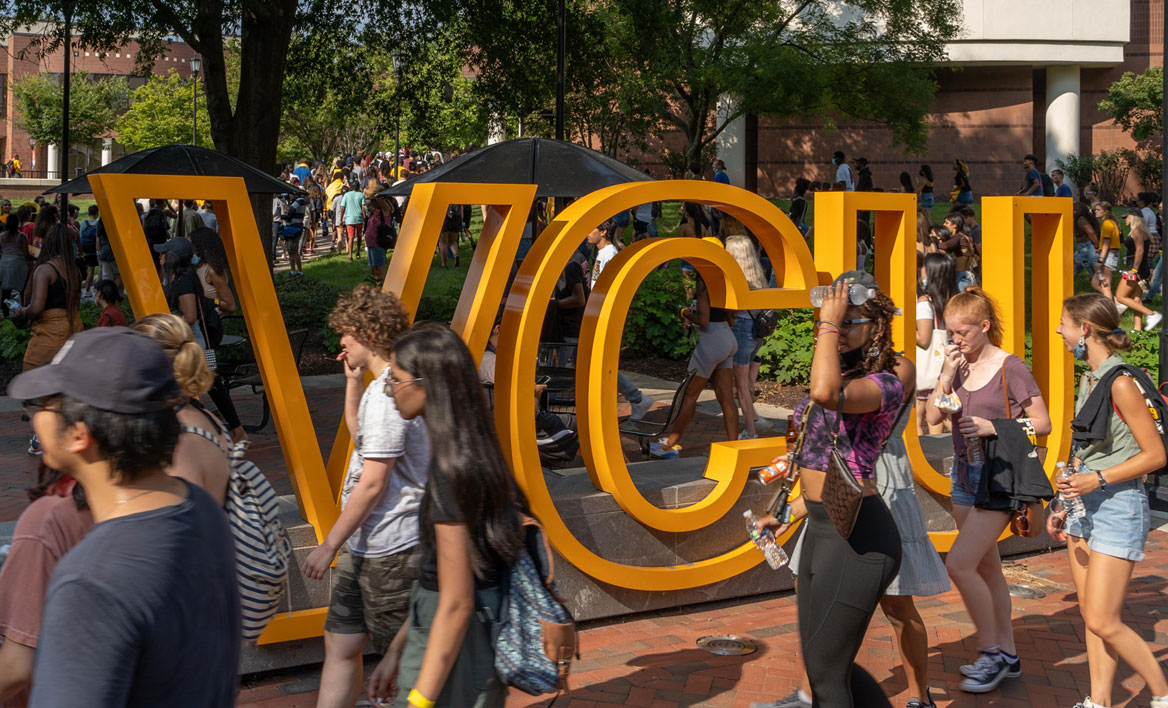 VCU announces record-setting fundraising year
Virginia Commonwealth University has closed the books on fiscal year 2022, raising a record-shattering $239.3 million, the university announced today. This achievement marks the first time in its history that the university has raised, let alone surpassed, $200 million in a fiscal year.
More than 22,806 donors supported VCU and VCU Health with gifts totaling $59.4 million for programmatic initiatives; $17 million for scholarships and student support; $17 million for chairs and professorships; $130.4 million for faculty support and research; and $6.6 million for facilities. Additionally, donors gave $8.9 million in unrestricted gifts that can be designated to meet the university's greatest needs. These funds will support key initiatives that will elevate all of VCU and improve the lives and experiences of students, faculty, staff, patients, care providers, and members of the Richmond, Virginia community and beyond.
"I am immensely thankful for the VCU community and its commitment to our shared goal of transforming the lives of our students and patients," says Jay E. Davenport, CFRE, vice president of Development and Alumni Relations. "Our success this fiscal year would not have been possible without our hardworking development staff, the engagement of our alumni and volunteers and, most of all, the remarkable generosity of our donors and benefactors."
In total, VCU received 26 gifts of $1 million or more in fiscal year 2022, including a historic, transformational $104 million gift from R. Todd Stravitz, M.D., and his family's Barbara Brunckhorst Foundation. The gift established the VCU Stravitz-Sanyal Institute for Liver Disease and Metabolic Health and ranks as the largest single gift in VCU's history, the second-largest publicly shared gift to a university in Virginia and the largest publicly shared gift to support liver research in U.S. history.
Fiscal year 2022 also included the inaugural VCU Giving Day, which took place April 28. The 24-hour fundraising drive united academic departments, athletics, student and community programs, VCU Health and more in the goal of making a transformational impact on the university. The effort drew support from nearly 5,000 donors and raised $2.7 million for over 80 campaign initiatives across campus.
"We started this year with the historic gift to create our new Stravitz-Sanyal liver institute, and things just got better from there – a record level of fundraising and an incredibly successful first Giving Day," says Michael Rao, Ph.D., president of VCU and VCU Health. "People believe in VCU and know we're transforming lives. Philanthropy impacts research, access to care and the education students receive – and it touches all the people whose lives they will one day impact. We're so grateful to everyone who donates to VCU to support our important mission of truly transforming the lives and communities around us."