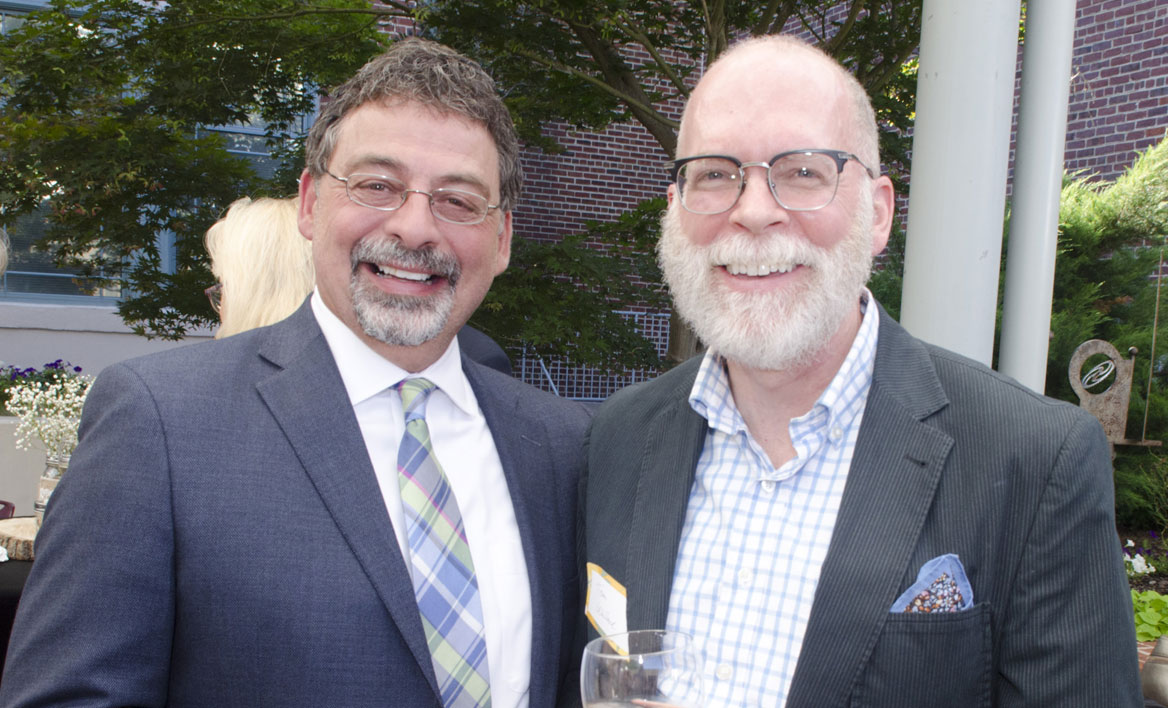 Social work alumnus gives back
Shortly after completing his master's degree in the Virginia Commonwealth University School of Social Work, Thomas Wallace, L.C.S.W. (M.S.W.'97/SW), realized how worthwhile his educational experience had been.
"I learned so much as a student, and it felt good to go out into the world and put it to use," says Wallace, who now works for the Arlington, Virginia, County Department of Human Services and runs his own independent, private practice on the side.
In the 21 years since graduating, Wallace has applied his VCU degree in even more ways than he expected, he says.
"The M.S.W. degree is so versatile," he explains. "When I graduated, I had some ideas about what I wanted to do. I've done a lot of it, but I've also done some things that I never expected to do."
Wallace made his first gift to the School of Social Work's annual fund in 2006. He wanted to show appreciation for the school that prepared him for an engaging, fulfilling career, and he knew a gift to the annual fund would enable the school to designate support where it was most needed.
"I wanted to give back and trusted them to use my gift in whatever way was most helpful to the school and its students," he says.
Wallace has made yearly gifts to the fund ever since. This spring, he renewed his support with a leadership annual giving pledge of $1,000 and an additional $500 gift to the Joanne Kerbs Caramanica Scholarship. Both gifts contribute to the School of Social Work's fundraising goals for the Make It Real Campaign for VCU.
That his gifts, combined with the contributions of others, can make a difference for aspiring social workers makes Wallace excited for the future of the field, he says.
"Some of the best advice I got in graduate school was that earning a degree doesn't mean that you're done learning – the degree gives you permission to go out into the world and become a lifelong learner," Wallace says. "VCU graduates will continue to advance the social work profession as long as they are able to think creatively and use what they've learned to continue learning."
To learn more about the School of Social Work, contact Mary Riddick, director of development, at (804) 828-7166 or riddickm2@vcu.edu.