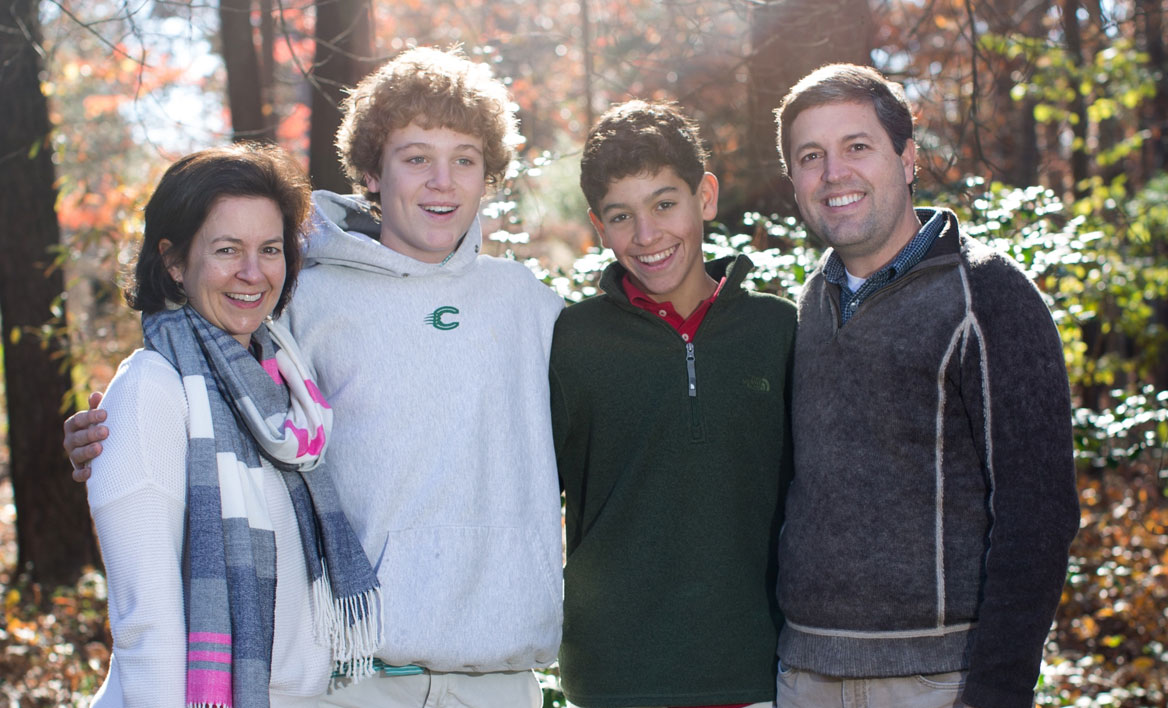 Family's yearly gifts support scholarship
In 2012, Frances and Clay Coleman began making annual gifts to support a scholarship in the Department of Health Administration in the College of Health Professions that was created by Clay's late uncle, E.L. "Buddy" Derring (B.S.'53; M.H.A.'58). Their most recent contribution to the Elwyn L. Derring Scholarship, in October 2016, was their fifth during the Make It Real Campaign for VCU and their sixth in total.
Derring established current scholarships in both the Department of Health Administration and the School of Business in 1997. Before his death in 2011, he made arrangements to leave a bequest to each school, transforming both scholarships into endowed awards.
With multiple family members having graduated from or worked at VCU, the Colemans have always felt connected to the school. Clay Coleman's twin brothers have master's degrees in health administration and patient counseling, respectively, and Frances Coleman's father, Duncan Owen, M.D., had a distinguished career in the VCU School of Medicine, where he held the Taliaferro-Scott Professorship in Internal Medicine. A professor emeritus of the Division of Rheumatology, Allergy and Immunology, he retired in 2000.
They grew closer to the university after their son had a tragic accident in 2011 requiring medical care at VCU. During and following his treatment, the Colemans were impressed by the outreach made by personnel from the Department of Health Administration checking on their well-being.
"The school has always kept in close touch with us and made us feel like part of the community," Coleman says, specifically recalling the kindness of Director of External Relations Beth Williamson Ayers (M.S.'91/E) and Richard M. Bracken Chair and Chairman Cindy Watts. "They went above and beyond their call of duty, providing care and counsel during our son's treatments there. It's a fantastic department and one that we feel honored to support."
To learn more about the College of Health Professions, contact T. Greg Prince, senior director of development, at (804) 828-7247 or tgprince@vcu.edu.