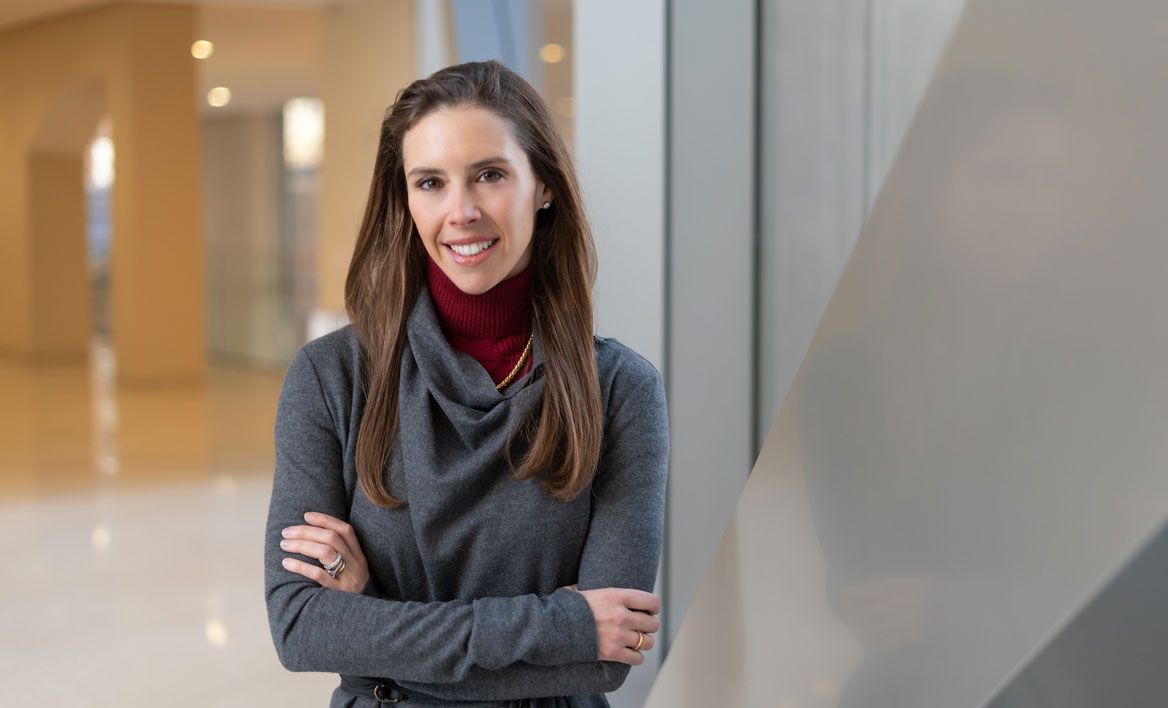 VCU doctor makes a personal gift to the Jackie Fund
Jessica Gertz, M.D., came to Virginia Commonwealth University as a medical resident in 2014. She completed her residency and fellowship at the VCU School of Medicine, then worked hourly before joining VCU Health in emergency medicine, as well as joining the School of Medicine's Department of Emergency Health as an assistant professor, teaching an ultrasound course for medical students.
In November, Gertz made a gift to the Jackie Fund. The fund was established by Frances Casey, M.D., an obstetrician and gynecologist at VCU Health and School of Medicine faculty member, to provide pregnancy loss support and reproductive health access to patients who need it. This is a cause Gertz considers vitally important.
"I wanted to support the people who care about women in their time of need," she says, "and to hopefully ease the suffering of women who are faced with these horrible decisions."
This is also a cause close to her heart. In September 2020, expecting her second child, she went in for her 20-week ultrasound and was diagnosed with a nonviable pregnancy. She was advised to terminate her pregnancy. Though Gertz was insured, her plan could not help cover the costs of her necessary procedure.
"That was one of the worst parts of the whole thing," Gertz says. "The thought of an individual struggling with this decision and then having to worry about the financial component as well was very upsetting."
Gertz was lucky enough to be able to pay for the procedure, under the care of Casey. She went on to speak about her experience before the Virginia Senate, and Planned Parenthood featured her story on social media. Less than a year later, Gertz and her husband welcomed a baby girl.
"I credit Frances Casey for rescuing me in my severe time of need," Gertz says. "I am who I am today because of her, and I have my daughter because of her."
The Jackie Fund helps patients pay for transportation, lodging, medical and procedural needs. The fund also supports memento making and grief support materials as well as community resources such as doula/community health worker connections, which have been shown to improve outcomes related to depression, grief and recovery.
"The need is unimaginable and heartbreaking," Gertz says. "If I can help one woman, I will do it. That's why I give to this fund."
To make a gift to the Jackie Fund, visit mcvfoundation.org/jackiefund.