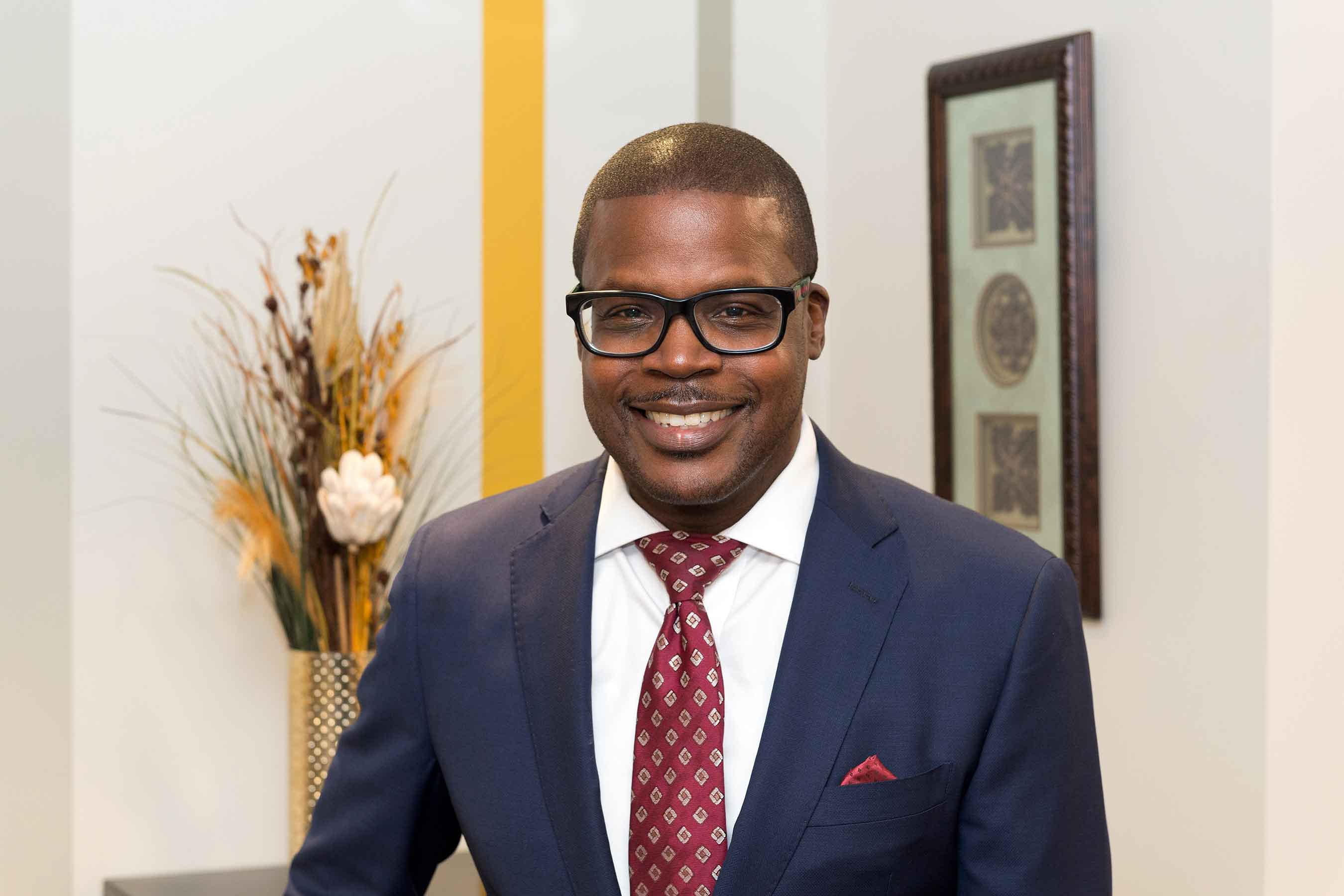 RamPantry founder creates scholarship fund
An administrative assistant at University Counseling Services and founder of the VCU RamPantry, Terrence Walker cares deeply about the students he serves. In fact, he's made it his personal mission to provide less fortunate students with the resources they need to be successful.
Walker committed a generous gift in November 2019 to create the Walker Fund, providing scholarship support to meritorious VCU students who are part of the United States' Deferred Action for Childhood Arrivals (DACA) program and/or are interested in serving immigrant communities.
Under DACA, eligible undocumented young adults who came to the United States as children can receive a renewable two-year period of deferred action from deportation and can become eligible for a work permit. However, many are unable to receive government funding for higher education.
Given VCU's high percentage of minority students, it is likely that current and prospective VCU students are being impacted by this policy, Walker says. He established the Walker Fund to provide students the resources needed to obtain a college education.
"For these students, there is a significant degree of uncertainty for their future, and it's hard when many of them are doing all they can to succeed," Walker says. "I want to push toward having better access for immigrant students pursuing the American Dream, and that includes a college education."
A first generation college student himself, Walker says he become more aware of the diverse needs of students in 2014 when he began working with the RamPantry, a community collaboration that provides food at no cost to in-need VCU students. For this, Walker was recognized with former Gov. Terry McAuliffe's Public Service Award for Workplace Health, Wellness and Safety in 2015.
"As I was looking at the program data, I realized that in addition to food insecurity, there are other barriers to receiving access," Walker says. "It opened the door for me to become much more aware."
The Walker Fund also serves as a tribute to the memory of Walker's wife, Tracy, who passed away in 2019. "It reminds me of the commitment she and I had to community service for more than 17 years," Walker says. "I think of her and all the support we received; it felt like a natural progression."
Through his contribution, Walker hopes to plant a seed for more student support in the future.
"Once the VCU community becomes aware of a need, it has always stepped up to provide help," he says. "I hope that one day, the students we help will be able to tell their stories and share their success."