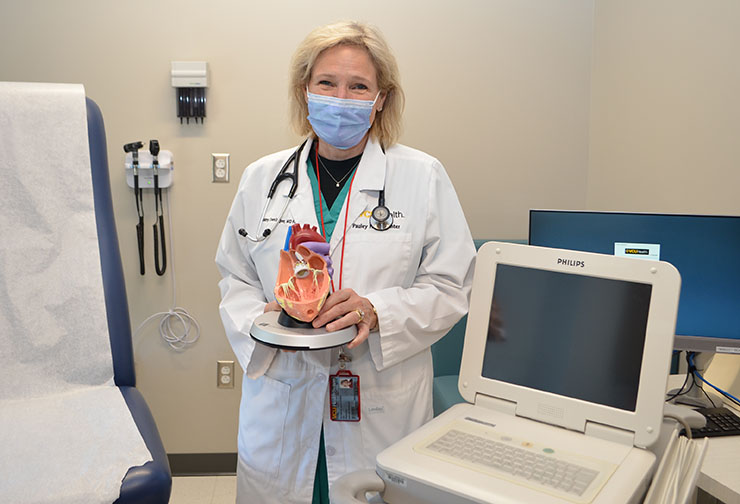 Cardiologist gives back to Pauley Heart Center
Bethany Denlinger, M.D. (H.S.'95/M), has seen a lot in her 25 years as a cardiologist at VCU Health and as associate professor of internal medicine and cardiology in the School of Medicine.
"I like the problem-solving part of taking care of patients," Denlinger says. "Medical problems and presentations are not the same for everyone. Whenever you start thinking you've seen it all, a patient presents with a new set of symptoms, and you learn more."
Denlinger's commitment to heart health extends beyond her service to patients with the VCU Health Pauley Heart Center. She is an advocate for primary prevention through diet and exercise as well as a faithful donor to a number of VCU Health funds related to heart health.
Much of Denlinger's medical career has focused on women's heart disease, which often presents with atypical symptoms that can be hard to diagnose, she says.
"If women and their practitioners aren't thinking about heart disease as the cause of these symptoms, care could be delayed," she says. "My goal is always to improve patient outcomes. I have been in the field for a long time, and I've built a strong bond with my patients. Taking care of them is important to me."
To learn more about the VCU Health Pauley Heart Center, contact Carrie Mills, senior major gift officer – cardiopulmonary disease corridor, at carrie.r.mills@vcuhealth.org.