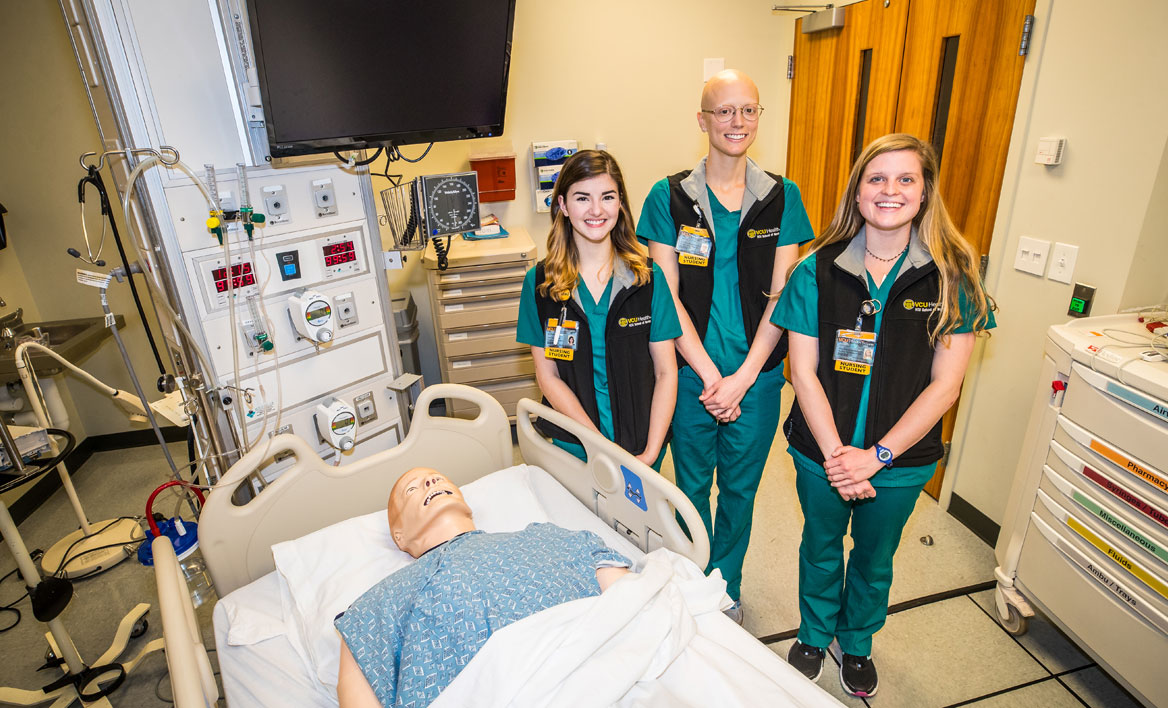 Nursing fellows develop leadership skills
The increasing complexity of health care combined with an impending wave of retirements among baby boomers has left the nursing profession in need of a new generation of leaders. To address this need, the VCU School of Nursing launched the Leadership Fellows Program in 2017 to equip rising student leaders with the necessary skills.
Members of the fellowship's inaugural cohort were named Whitehead Fellows in honor of the support the program has received from the Lettie Pate Whitehead Foundation. The foundation has made yearly gifts to the VCU School of Nursing since 1984, including pledges totaling more than $3 million during the Make It Real Campaign for VCU.
The two-year Leadership Fellows Program provides selected outstanding undergraduate students with full in-state tuition. Fellows are chosen based on strong academic performance, need and a commitment to serving the community and the underserved.
"Our goal is to identify leadership ability early and create a pipeline of future nurse leaders prepared for the evolving health care system," says Jean Giddens, Ph.D., RN, FAAN, dean and the Doris B. Yingling Endowed Chair in the School of Nursing. "We have purposely aligned this leadership program to address the Institute of Medicine's Future of Nursing recommendation that we do more to prepare nurses to be full partners in redesigning health care."
For senior Stephanie Jane Wilson, the fellowship has provided an opportunity to challenge herself as she learns to provide excellent patient care and make a difference in people's lives. Honored to have been among the first students chosen as leadership fellows, Wilson hopes that many future students have the same opportunity.
"I am unbelievably grateful and hope that I am able to pay it forward through the rest of my time in school as well as throughout my career as a nurse," she says.
The School of Nursing recently named five students to its second cohort of leadership fellows and will name six more in 2020 with the goal of attracting additional funding to support more fellows in each cohort. Each fellow will be named for its funding source.
To learn more about the School of Nursing, contact Pamela Lowe, senior director of development, at (804) 827-0020 or plowe@vcu.edu.