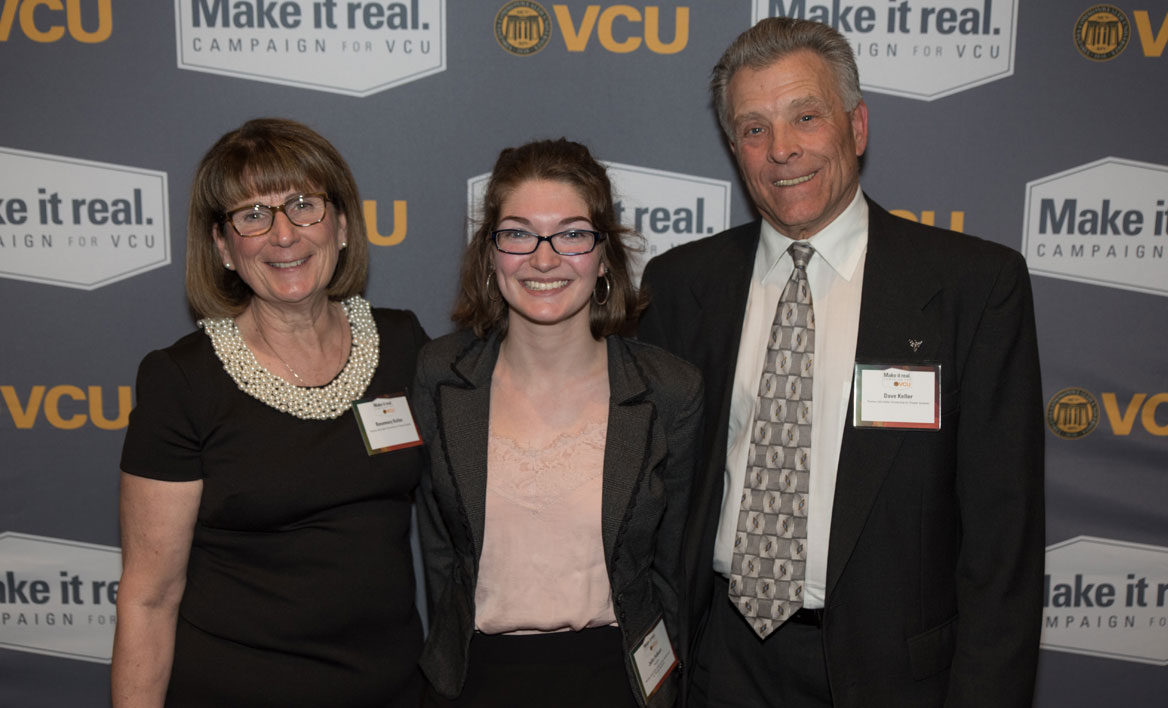 Memorial fund honors VCUarts student
A Virginia Commonwealth University School of the Arts scholarship honors the memory of Thomas Keller (B.F.A.'08/A), who died in 2007 just after completing his junior year studying technical theater.
Keller, whose degree was awarded posthumously in 2008, was an industrious and accomplished student, making the Dean's List all three of his years at VCU. He was known as an adept welder and was responsible for a set of metal stairs that has been used for several VCUarts productions. But most of all, Keller is remembered as a warm and affable person who welcomed new students to the program and took them under his wing.
"Tom was one of the guys who was always here first, always willing to pitch in," says Kevin McGranahan, scene shop foreman and facilities manager for the VCU School of the Arts Department of Theatre. "He was just a great guy to work with. He had a way of just saying something that brought everybody to laughter, that made any difficult task easier to do."
In 2008, Keller's parents, Rosemary and Dave Keller, established the Thomas John Keller Endowed Scholarship in Theater. The Kellers have continued their support for the scholarship over the years, most recently with a $10,000 gift to the Make It Real Campaign for VCU in November 2012.
The award supports students who, like Keller, demonstrate an outstanding work ethic and positive attitude in service to the theater department. This year's recipient was Julia Folkart, who had the chance to meet the Kellers in March at the 19th Annual Endowed Scholarship Dinner.
"We wanted the award to go to a theater student that displayed passion, superior performance and all those things that you would like to see in a student," Dave says.
A version of this article was previously published by VCUarts.
To learn more about the School of the Arts, contact Julia Carr, executive director of development, at (804) 827-4676 or carrj@vcu.edu.