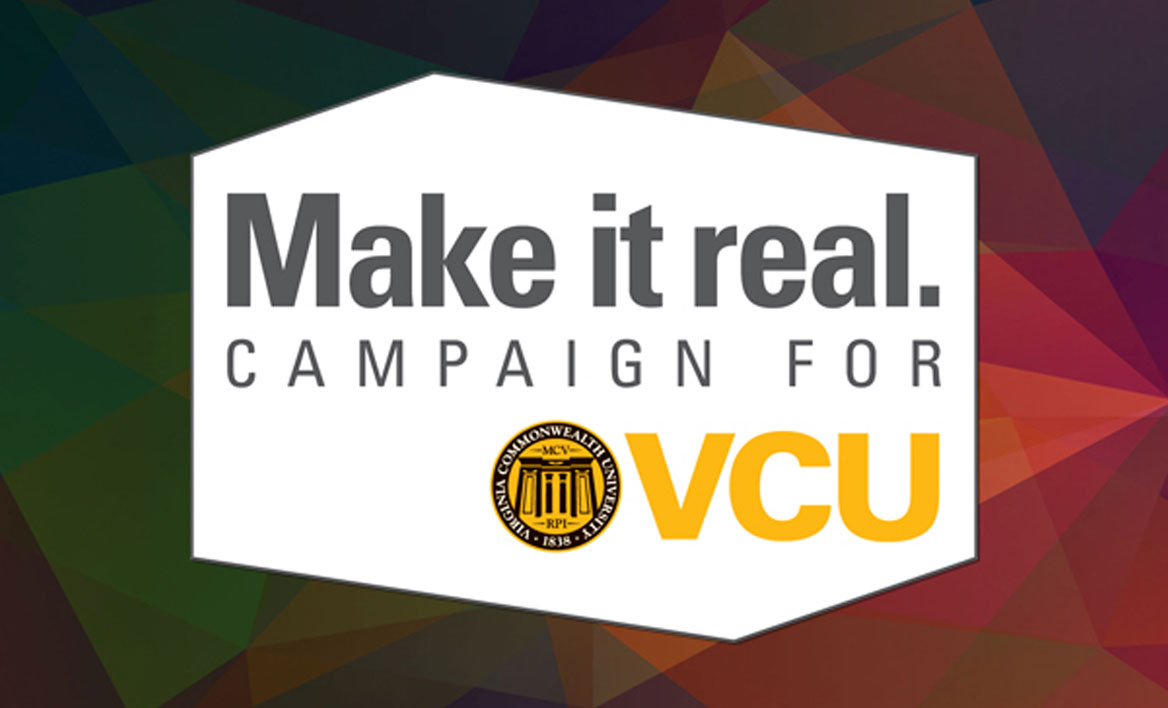 VCU has record-setting fundraising year
Virginia Commonwealth University had its most successful fundraising year to date in fiscal year 2018, raising $125.8 million.
The university's previous top year was 2012, when a $45 million bequest from the estate of Arthur and Margaret Glasgow lifted the tally to $120.7 million.
The record-setting year comes amid the largest fundraising effort in the university's history. The Make It Real Campaign for VCU began with a quiet phase in July 2012 and launched publicly in September 2016. It counts all funds raised through June 30, 2020.
As of June 30, more than $634.1 million has been donated toward the campaign's $750 million goal. Gifts to the Make It Real Campaign for VCU support critical university initiatives and growth in three areas: people, innovations and environments.
"This has been an extraordinary year for VCU," says VCU President Michael Rao, Ph.D. "More than ever before, our donors are recognizing the incredible positive impact they can make by investing in VCU and its mission. Philanthropy affects individual students, educators, researchers and caregivers and beyond that, all the people whose lives they will someday touch — locally, nationally and globally. We are so grateful to each and every donor for their role in this."
This year's total was boosted by a $25 million grant from the Bill & Melinda Gates Foundation to the Medicines for All Institute in the College of Engineering. That gift helped engineering achieve its best fundraising year to date.
The College of Health Professions, the College of Humanities and Sciences, the School of Education and the School of Business also set annual fundraising records.
In total, 29,857 donors made gifts to VCU and VCU Health. VCU received 11 gifts of $1 million or more, a repeat of last year's record.
"I am immensely grateful for the generous support of VCU and VCU Health," says Jay E. Davenport, vice president of development and alumni relations. "To be enjoying our best fundraising year at this point, halfway through the public phase of the Make It Real Campaign for VCU, is nothing short of remarkable. I am extremely proud of the efforts of our volunteers and development staff members. With our donors' continued support, I cannot wait to see what else we can accomplish in the last two years of this campaign."
To learn more about the Make It Real Campaign for VCU, visit campaign.vcu.edu.