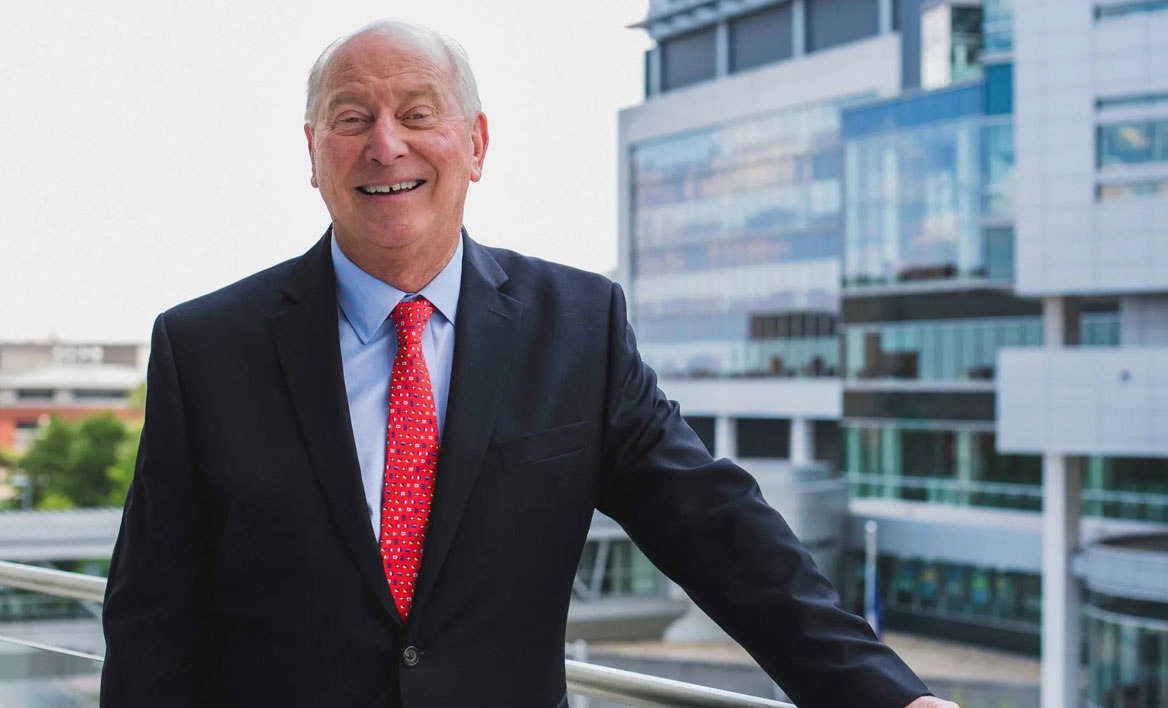 Bill & Melinda Gates Foundation awards $18.7M grant to M4ALL
The Medicines for All Institute at Virginia Commonwealth University will work on 14 new global health projects and expand its capabilities to improve access to medicines around the world thanks to an $18.7 million grant from the Bill & Melinda Gates Foundation. The grant will support projects to reduce the costs of medicines for tuberculosis, malaria, HIV and neglected tropical diseases.
Medicines for All dramatically improves global access to these medicines by developing significantly more cost-effective methods to produce these materials. Working with the Foundation, Medicines for All then provides direct access to these new technologies through market engagement with pharmaceutical manufacturers worldwide.
With this grant, Medicines for All has received more than $60 million from the foundation over the past decade — including $25 million in 2017 to establish the institute that allows VCU to work on multiple projects. The institute will use this latest grant to strengthen its partnerships with a global network of researchers, manufacturers and distribution partners who work together to maximize the impact of novel development processes for lifesaving medicines.
"Our long-standing support from the Bill & Melinda Gates Foundation has enabled us to have an impact on the lives of people around the world," says B. Frank Gupton, Ph.D., CEO of Medicines for All. "This new grant represents a recognition of the important work that we all still have ahead of us to continue to deliver low-cost medicines to those who need them."
Over the past three years, TB has been the second-leading cause of death among infectious diseases, behind COVID. More than 10 million people contract TB each year, almost 5% of which have resistance to standard first-line TB treatment. Unfortunately, costs for second-line TB treatment remain high and only about one in three people with drug resistant TB are able to access treatment. M4ALL has been and will continue working on making these critical treatments more affordable for people living with TB around the world.
Additionally, growing resistance to current malaria treatments is putting proven protocols at risk. The pipeline for new treatments is small, with potential candidates remaining too expensive — issues that Medicines for All is actively trying to solve.
"VCU Medicines for All is a transformative step in meeting the nation's needs to make lifesaving medications more available and accessible," says Michael Rao, Ph.D., president of VCU and VCU Health. "The renewal of this Bill & Melinda Gates Foundation grant demonstrates the foundation's continued confidence in VCU's work across disciplines to leverage expertise, creativity and innovation in pursuit of better health for all human beings. Support like this enhance our work to put the needs of our patients and our communities first. This also helps VCU continue to serve as a national model for research that matters to the public and strengthens student learning."
The success of Medicines for All demonstrates a novel set of tools and approaches that can help ensure access to medicines for people around the world. Growing drug shortages and continued affordability challenges to essential medicines provide a reminder that the work of Medicines for All is just getting started. The next five years will see the institute look to expand its capacity and capabilities, impact access to a wider variety of critical medicines, help build capacity around the world for advanced manufacturing, all while demonstrating that this work can be done with a smaller impact on the environment. The new grant will also include a co-funding mechanism, which will leverage matching support from the Gates Foundation to lower the cost of projects for sponsors interested in working with Medicines for All on new high priority global health drug targets.
"Medicines for All has been fortunate to realize a number of successes over the first eight years of our work supported by the Gates Foundation," Gupton says. "However, the problems we hope to solve are immense, and we are just getting started on this journey. We are looking forward to continuing this work with our existing partners and working with new partners to help fulfill our mission of improving access to medicines around the world."
A version of this article was previous published by VCU News.