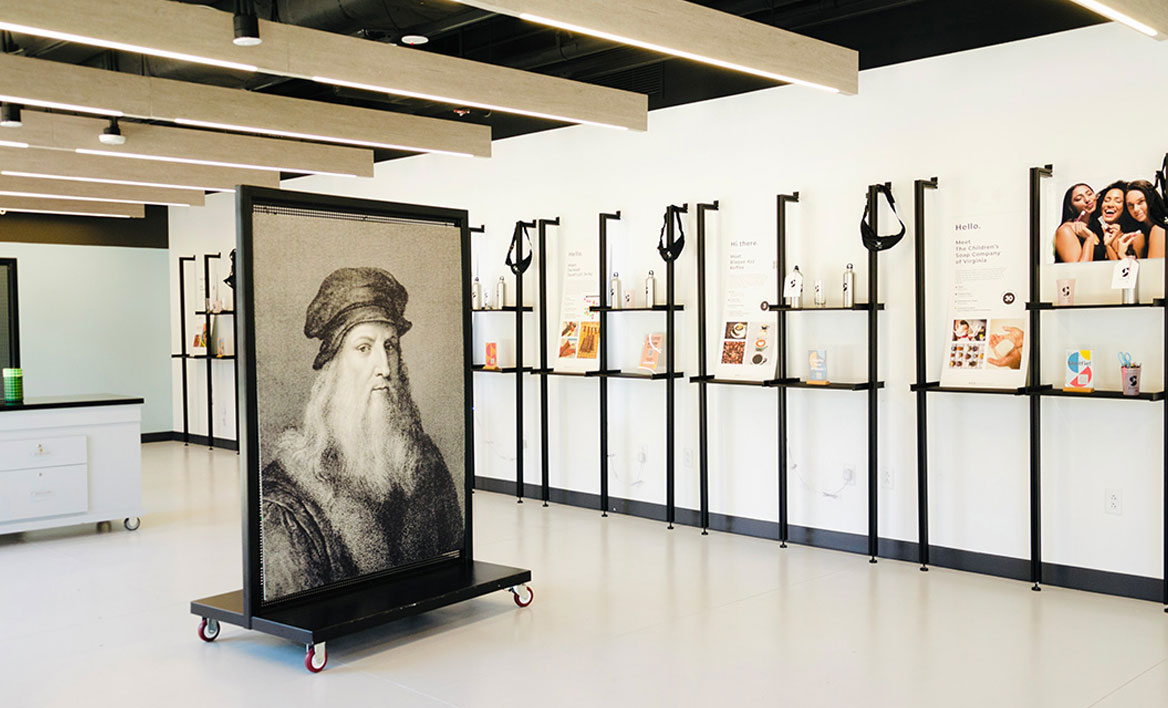 Grant helps da Vinci Center support local small business owners
VCU announced grant funding from Truist, through Truist Foundation and Truist Charitable Fund, will bring resources to small business owners in the community.
Truist has awarded Shift Retail Lab and the VCU da Vinci Center for Innovation funding to support the Richmond Entrepreneurship Academy. The REA will provide free access to training, mentorship and commercialization opportunities to entrepreneurs to address the need for more affordable, accessible training to support small businesses. The initiative offers the Richmond region a unique, comprehensive, cost-free program, tailored to meet the demand for small business development and training throughout the community.
"Entrepreneurs are a powerful force for economic growth, productivity and employment across the state of Virginia," says Thomas Ransom, Virginia regional president for Truist. "Our partnership with VCU and the Richmond Entrepreneurship Academy will help small business owners launch their ideas and businesses. It is one of the ways we're proud to put Truist's purpose, to inspire and build better lives and communities, into action."
Truist's investment in the REA will help develop a model for community entrepreneurial support at VCU's Shift Retail Lab. Startup curriculum developed by VCU School of Business faculty will be offered as part of the REA and made available online at no cost to participants. REA will also provide free access to training, mentorship and commercialization opportunities through the programming at Shift Retail Lab.
"As an urban research university committed to innovation, this support from Truist allows VCU to expand access to innovation and entrepreneurial resources in the region," says Garret Westlake, Ph.D., associate vice provost in innovation, executive director of the da Vinci Center for Innovation and faculty at the VCU School of Business. "Ecosystems thrive when corporate, community and university leaders work together to create positive change and opportunity for everyone."
A version of this article was previously published by the VCU da Vinci Center for Innovation.