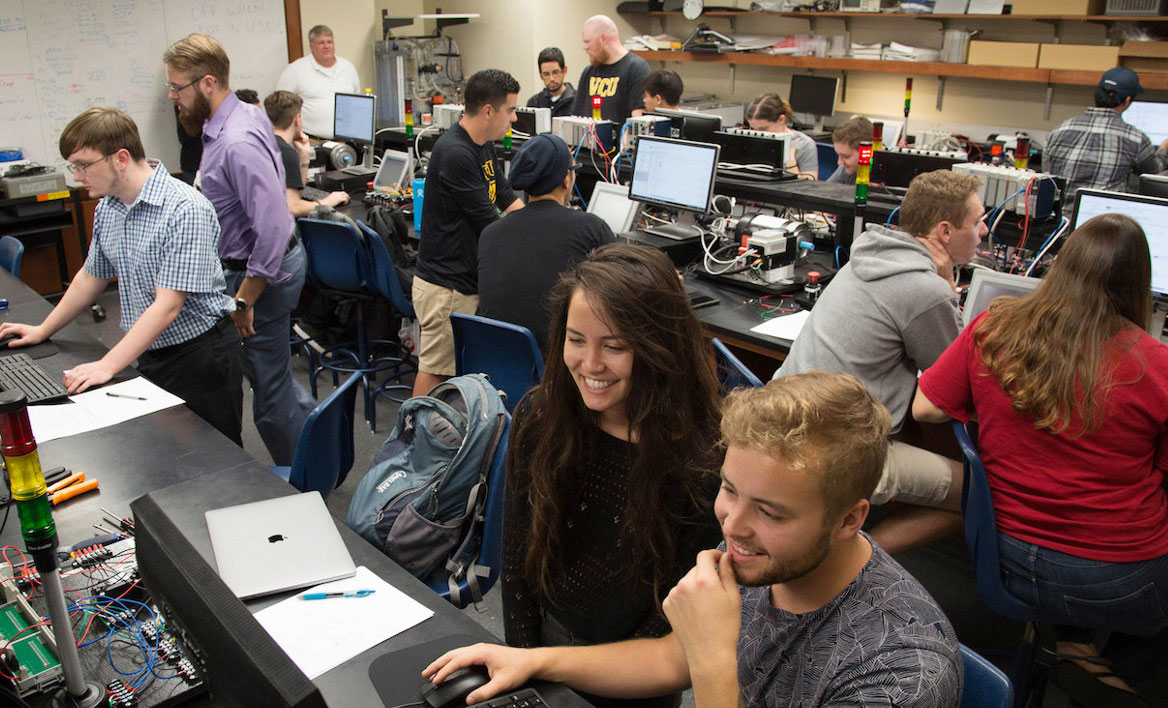 Rockwell Automation renews support
Rockwell Automation, a Fortune 500 company and provider of industrial automation products, has built on a gift first made in 2014 and provided more classroom workstations to help the Virginia Commonwealth University College of Engineering expand its curriculum and resources to prepare students for a critical workforce need: automation and controls engineering.
With its 2014 equipment donation, Rockwell Automation supported the launch of a new course in controls engineering at VCU. Using the Rockwell Automation workstations, VCU students enrolled in the course get hands-on experience designing and optimizing the computer-based systems that run industrial machinery and manufacturing processes.
Rockwell's initial equipment donation could serve about 20 students. When demand for the course doubled last year, the manufacturer responded with an additional donation. Now, with a total of 11 workstations donated in support of the Make It Real Campaign for VCU, the course can accommodate 44 students.
Rockwell Automation views the new courses as an opportunity to partner with VCU to address a growing skills shortage, says John McSorley, a sales manager with the company.
"Globally, manufacturers are seeing hundreds of thousands of manufacturing jobs going unfilled because of the technology skill gaps," he says. "This is an evolving field that serves industries including power generation, food and beverage, automotive, oil and gas, chemical and maritime, to name a few."
A version of this article was previously published by VCU News.
To learn more about the College of Engineering, contact Michael B. Dowdy, director, College of Engineering Foundation, at (804) 828-1475 or mdowdy@vcu.edu.