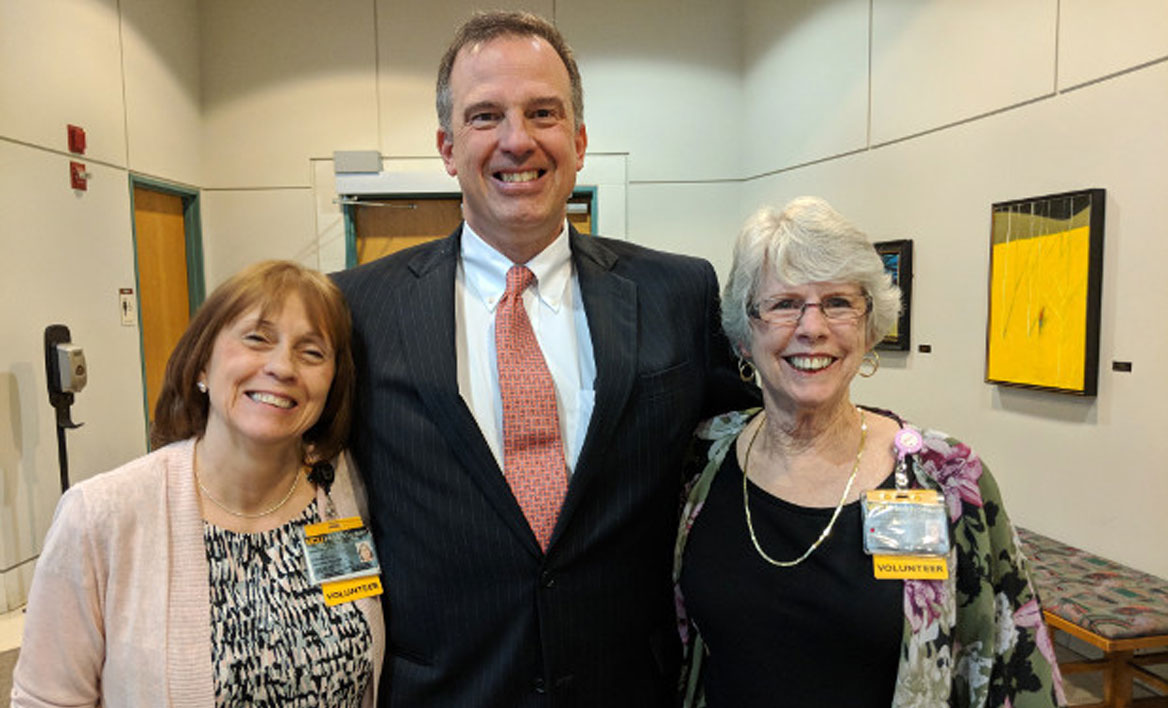 Auxiliary awards $300K in grants
The MCV Hospitals Auxiliary awarded $300,000 in departmental grants during its annual grant awards ceremony in April. Hopeful applicants submitted proposals to the auxiliary, a volunteer organization that hosts fundraising activities to benefit VCU Health initiatives and operates the Three Bears Gift Shop at VCU Medical Center, among other efforts.
The funds raised by auxiliary volunteers will support 60 patient care projects and staff initiatives and contribute to the Make It Real Campaign for VCU.
"What you do adds the little extra that makes VCU Health a special place," said Paul Wesolowski, chief operating officer of VCU Hospitals, as he welcomed attendees to the awards ceremony.
"Each year, you make it harder for us to select winners," added Deborah Davis, chief executive officer of VCU Hospitals and Clinics. "Your submissions are proof of your ability to find new paths toward innovation and improving our patient and family experience."
Several departments shared how last year's grants helped them make a difference.
"Last year alone, we were able to help over 140 employees in financial distress," said Patricia Moon, director of Family Care Services at VCU Health, who manages an employee support group called Rainbow Society.
Ginny Little, president of the MCV Hospitals Auxiliary, gave a heartfelt thank you to everyone who submitted a grant application.
"Today is the most exciting time of the year for the auxiliary, as we accomplish our purpose and give 100 percent of the money we raised throughout the year to you to make a difference," she said. "It is touching to see your ideas for how we can help your patients, their families and your team members to make their lives a little bit easier."
A version of this story was previously published by VCU News.
To learn more about VCU Health, contact Lauren Moore, director of development, at (804) 828-3632 or lauren.moore@vcuhealth.org.