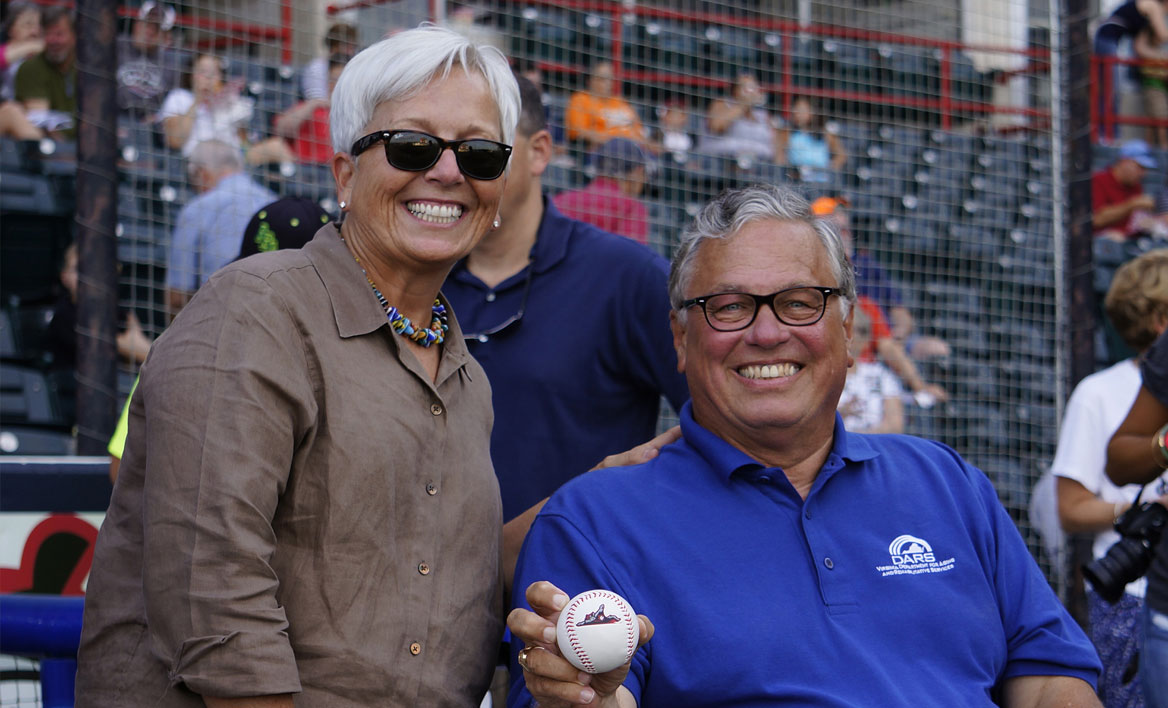 Faculty and staff establish scholarship in memory of alum
Just one week after James Rothrock (M.S.'78/HP) died, Christine Reid began pursuing the idea of starting a scholarship at Virginia Commonwealth University in his name.
Rothrock, who earned his master's degree in rehabilitation counseling from the VCU College of Health Professions, served as commissioner of the Virginia Department for Aging and Rehabilitative Services from 2002 until his retirement in 2018. He also was an adjunct instructor for VCU's Department of Rehabilitation Counseling, bringing his expertise and lived experience with disability to the classroom. He died in March at age 72 after a cancer diagnosis.
"He was a strong supporter of our department and the profession of rehabilitation counseling," says Reid, Ph.D., a professor in the Department of Rehabilitation Counseling. "He helped empower people with disabilities and removed barriers so they can live the lives they want to live."
Rothrock, who used a wheelchair after a sledding accident in his teens resulted in paraplegia, had a "great sense of humor and was extremely caring," Reid says.
"He was a wonderful model for people to follow of how to advocate for people with disabilities. He was somebody that made sure things happened by providing support to make them happen."
Just before his death, Rothrock penned his own obituary, leaving a lasting memory for his family.
"Jim got to work for five governors (L. Douglas Wilder, Mark Warner, Tim Kaine, Bob McDonnell and Terry McAuliffe) helping Virginians with disabilities exceed others' expectations of them and vintage Virginians gain independence and dignity," he wrote.
Reid knew immediately that it was going to be important to honor Rothrock by starting a scholarship in his name, recognizing his role as an advocate. Fundraising for the scholarship is in its early stages. Once fully endowed, the Jim Rothrock Legacy Scholarship will be awarded annually to VCU students based on their financial need with preference given to students who intend to work with people with disabilities.
"This would be a way he would approve of us honoring him," Reid says. "His wife, Jane, approved. She said she thought it would be great."
A version of this article was previously published by VCU News.
To learn more about the Jim Rothrock Legacy Scholarship, contact Corey Humphrey, university gift officer, at schumphrey@vcu.edu.