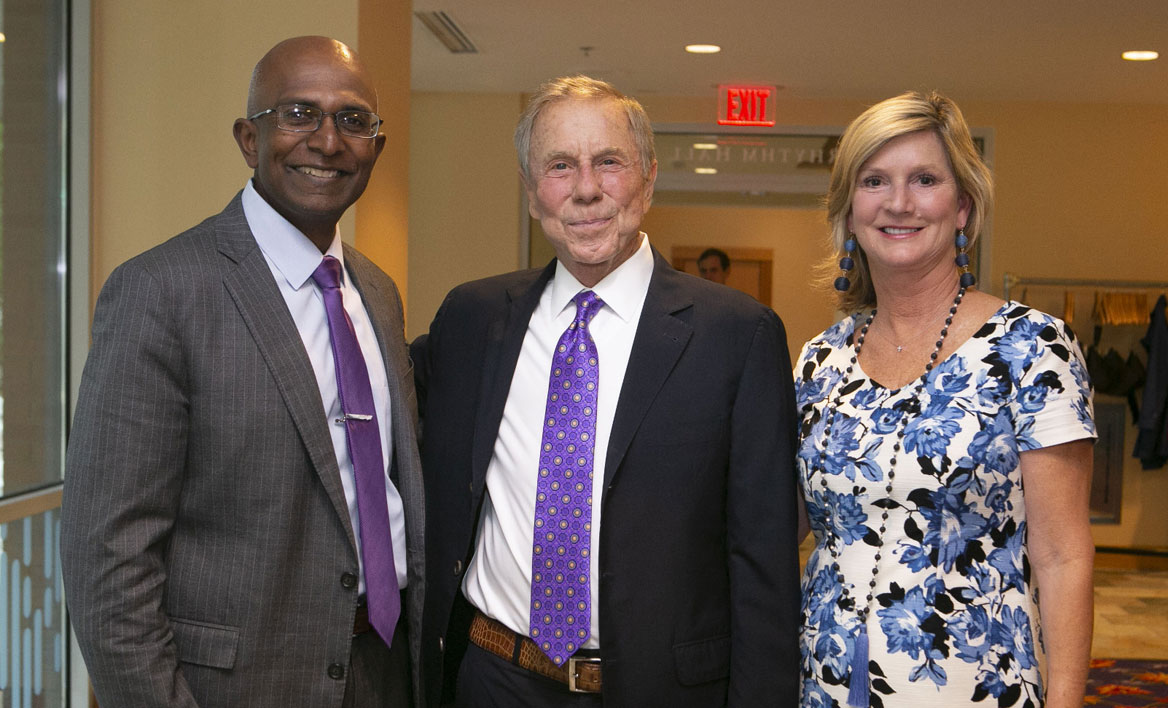 $1M gift supports surgical lab
When David Cottrell arrived at VCU Medical Center, he had no idea just how ill he was or how much time he would spend in the hospital. What he thought was the flu turned out to be a staph infection, which led first to bacterial spinal meningitis, then spread to his heart valves. He had multiple strokes and began to experience multisystem organ failure.
The outlook seemed bleak, but a large, diverse team at VCU Medical Center oversaw Cottrell's care, navigating each challenge and complication. Through the most harrowing times of his illness, he and his wife, Christy, never gave up.
"We never lost faith in the quality of the care or the team that surrounded us," Christy Cottrell says.
The couple took advantage of the academic health center's collaborative approach, listening to the team and knowing that the team was listening to them. After 10 months and four surgeries, including three open-heart procedures, David Cottrell was truly on the road to recovery.
"I have been able to retire, spend more time with my family, travel and focus on the things I love," Cottrell says of his life today. "I was able to walk my daughter Leah down the aisle. I owe the teams at VCU my life."
The couple found a meaningful way to express their gratitude to VCU: a $1 million leadership gift to the Make It Real Campaign for VCU to create the Christine B. and David E. Cottrell Surgical Innovation Laboratory at the VCU School of Medicine. The lab will support the latest in surgical education, research and testing services.
With the generosity of the Cottrells and other donors, 6,000 square feet of laboratory space will be transformed into a $5 million suite of research facilities. It will support collaboration within VCU and with industry and community partners. Faculty of all surgical departments at VCU Medical Center, the VCU schools of Medicine and Pharmacy and of the VCU College of Engineering will be able to make use of the lab.
All aspects of the Cottrell Lab's work ultimately will benefit future patients — those who receive their care from VCU Health and others throughout the world.
"We want to show our appreciation for the exceptional care David received," says Christy Cottrell. "And we are thrilled that this space will enable surgeons to be entrepreneurial, to innovate and ultimately to help more patients like David have positive outcomes. That is the ultimate goal."
A version of this article was previously published by VCU News.
To learn more about the School of Medicine, contact Amy Lane, Ph.D., director of major gifts, at (804) 827-4937 or amy.lane@vcuhealth.org.