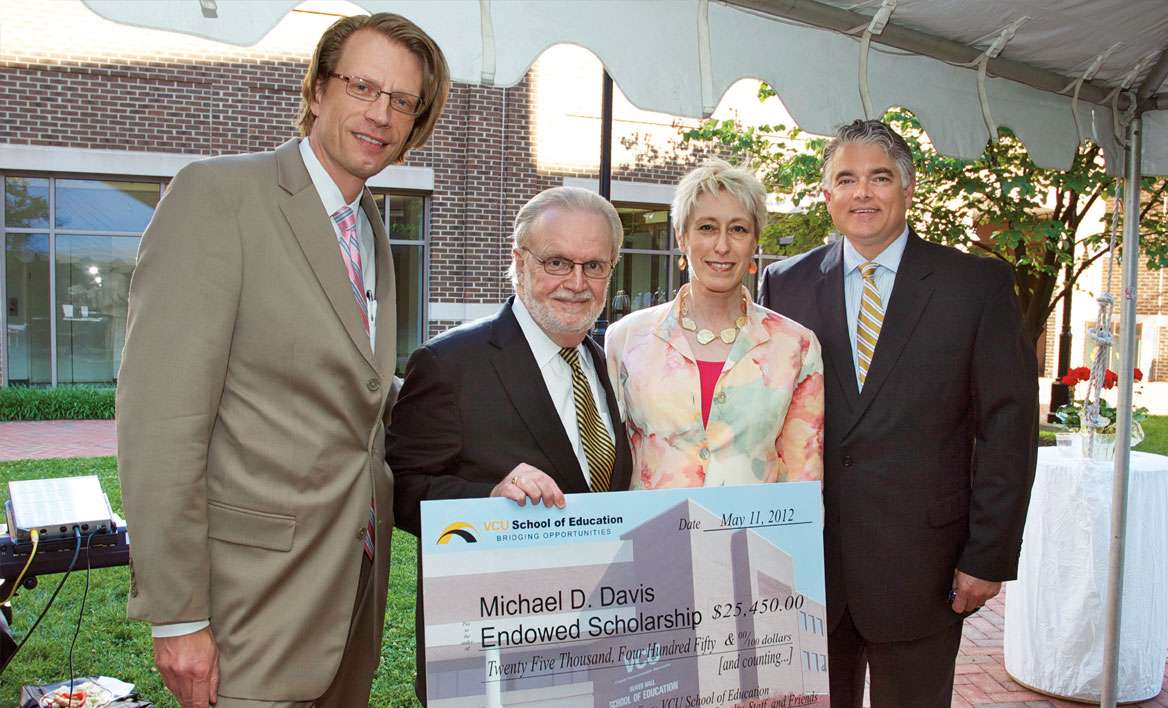 Faculty create fund to honor colleague
Michael C. Huffman, Ph.D. (M.S.'02/E; Ph.D.'12/H&S), along with other School of Education faculty and staff members, established a scholarship in 2012 to honor their colleague Michael D. Davis, Ph.D., whose service to VCU has spanned 37 years. Huffman has since made yearly contributions to the fund during the Make It Real Campaign for VCU, most recently with a pledge of $1,500 in August 2016.
"Dr. Davis served as a faculty member, scholar, key administrator, dean and assistant to the provost," says Huffman, who worked with Davis in the School of Education and is now the director of the Office of Continuing and Professional Education at VCU. "He is the consummate colleague and professional, and education is his passion."
Huffman has given almost $9,000 to the scholarship since its creation and has supported numerous other VCU funds over the years.
"It's important to support the institution that has given me so much and the various endeavors of the university that can help young people achieve their goals in life and the education they need," Huffman says. "I certainly intend to continue that giving in the future."
The Michael D. Davis Scholarship in Urban Education awards up to $2,000 to one or two students each year who show an interest in working in an urban school and with students of diverse ethnic backgrounds.
Davis, who has remained involved in VCU's Office of Continuing and Professional Education since his retirement, values the opportunity the scholarship provides for future teachers who aspire to teach in inner city settings, noting that students in such schools are often those most in need of excellent teachers. He has made his own contributions to support the scholarship over the years.
"I consider the Scholarship in Urban Education to be one of the highlights of my career," he says. "Supporting the next generation of teachers is a wonderful legacy."
To learn more about the School of Education, contact Ed Kardos, senior director of development, at (804) 828-4692 or egkardos@vcu.edu.