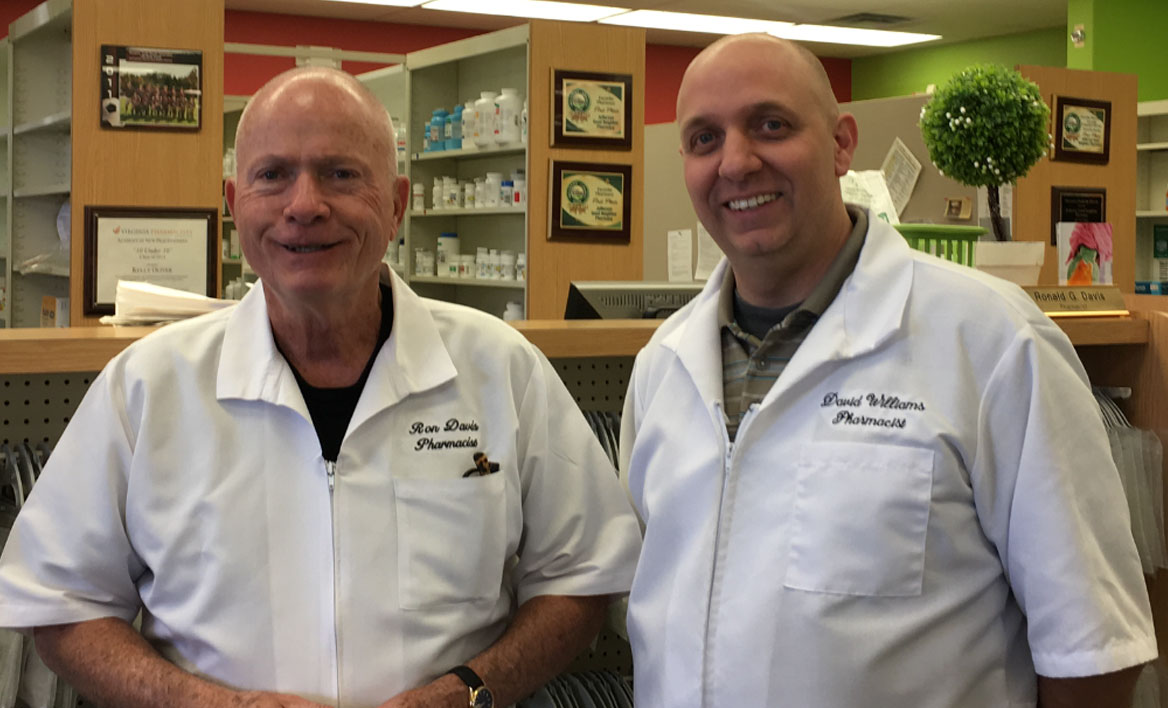 Pharmacist pays it forward
In 2006, Ronald Davis' (B.S.'73/P) son-in-law, David Williams (B.S.'97/P; Pharm.D.'06/P), graduated from the School of Pharmacy. To celebrate Williams' accomplishment, Davis established a scholarship in his honor with a gift of $10,000. In April 2016, he pledged an additional $25,000 to continue his support of the scholarship and the Make It Real Campaign for VCU.
"I just felt a sense of pride when David graduated from the same school that I did," Davis says. "I was looking for something to do to help students who have, over the years, helped me."
In 1978, five years after his graduation from the VCU School of Pharmacy, Davis started accepting VCU students in rotation into his pharmacy, Tuckahoe Cardinal Drug, in Henrico, Virginia. Since then, Davis and his team, now located in Palmyra, Virginia, at Jefferson Pharmacy, have trained more than 500 VCU students.
"It's been a great relationship," Davis says. "We do the helping and the training, and at the same time, we get young people just coming out of school with all the knowledge in their head. We teach them what we know, and they teach us what they just learned. It's been a really good cooperative effort."
Davis is consistently impressed by VCU School of Pharmacy students and recent graduates.
"I've had the opportunity to see students from other schools, and VCU does an outstanding job," says Davis, who currently represents the School of Pharmacy on VCU's Make It Real Campaign Cabinet. "The students coming out of there are top quality."
The Ronald G. Davis and David L. Williams Pharmacy Scholarship awards $2,000 to one student each year, ensuring that future pharmacists with financial need can receive a quality education.
To learn more about the School of Pharmacy, contact Ellen Carfagno, director of development, at (804) 828-3016 or emcarfagno@vcu.edu.