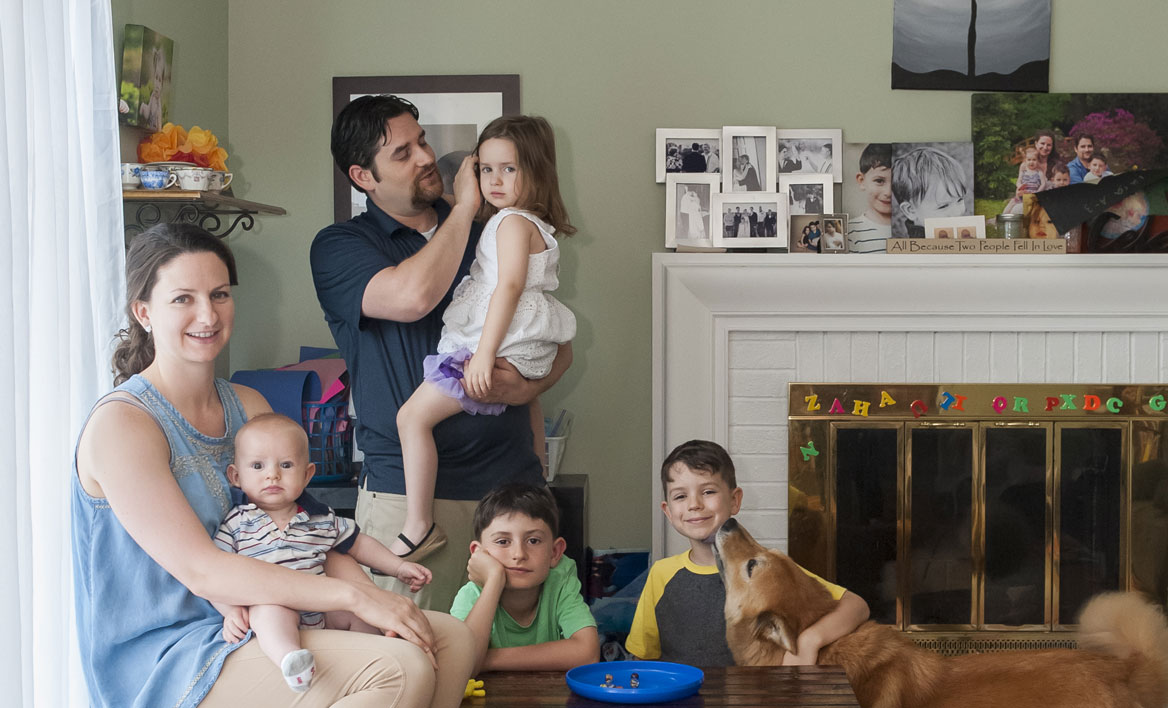 Fund assists students with dependents
Coffee Bourne, CRNA (M.S.N.A.'16/D.N.A.P.'17), interviewed for a spot in the prestigious VCU Department of Nurse Anesthesia Class of 2016 while pregnant with her third child. She graduated from that class while pregnant with her fourth.
Knowing the demands of the No. 1-ranked nurse anesthesia program, Bourne worried about getting through clinicals with a family. "I was really nervous," she says. "I was afraid everyone would be harder on me for attempting such a rigorous program while pregnant."
Instead, she felt incredibly supported, from peers and professors alike.
"They would check in to see if I was doing well with the demands of the program," she says. "They were very considerate."
Inspired by the warm reception she received at VCU, Bourne and her husband, Adam, pledged $25,000 to the Make It Real Campaign for VCU to establish the Bourne Family Scholarship for full-time nurse anesthesia students with dependents.
Bourne, who came to VCU with master's degrees in nursing and health administration from the University of Texas, says scholarships made her 13 years of education possible.
"The entire time I was in school, I knew I wanted to give back," says Bourne, a certified registered nurse anesthetist at St. Mary's Hospital in Richmond. "The idea is to help someone who has children and show that although the nurse anesthesia program consumes you, VCU wants you and supports you."
A version of this article previously appeared in the summer 2017 edition of the VCU Allied Health Alumni Magazine. Photo by Thomas Kojcsich.
To learn more about the Department of Nurse Anesthesia in the VCU College of Health Professions, contact Heather Millar, director of development, at (804) 628-3787 or hemillar@vcu.edu.