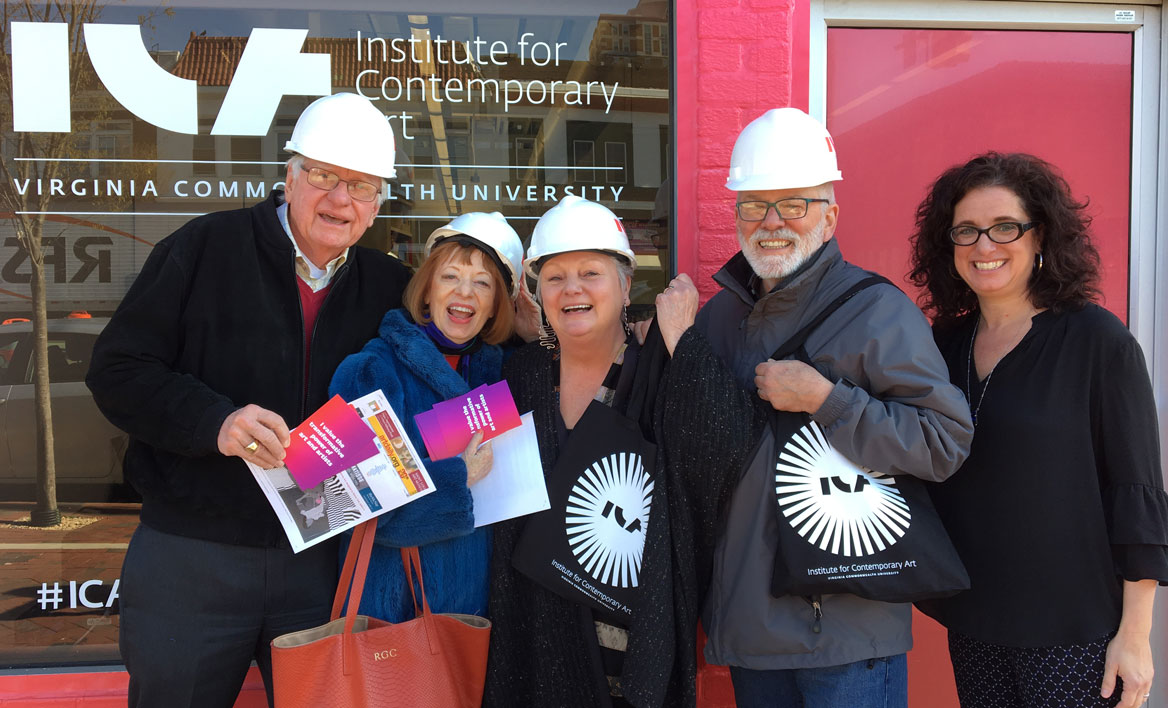 Alumna supports ICA and VCUArts
In March, Cathy Maffett (B.F.A.'70/A) returned to Richmond, Virginia, for a visit with her close friend and college roommate, Rejena Carreras (B.F.A.'70/A). The pair of VCU School of Arts alumnae enjoyed an insider's look at VCU's emerging Institute for Contemporary Art. After learning more about the programming to come with the facility's opening this October, Maffett knew she wanted to offer some support during the Make It Real Campaign for VCU.
"Seeing art in person is so different from studying it in books," Maffett says. "It's going to bring an ever-changing collection of modern art from all over the world to the Richmond area, and that's going to give VCU students a great opportunity to experience art up close."
In addition to pledging $10,000 to support the ICA, she and her husband, Wayne Maffett (B.S.'71/H&S), have extended their generosity through several gifts to support the VCU School of the Arts.
The Maffetts recently made arrangements in their wills to leave bequests to the School of the Arts and the ICA. Then, just weeks later, they purchased a painting at an annual exhibit honoring the late Gerald Donato, one of Cathy Maffett's professors who taught in the VCU School of the Arts for 38 years before his death in 2010. Seventy-five percent of the proceeds from sales of Donato's works at the show benefited the Gerald Donato Scholarship in Painting and Sculpture.
Maffett says she is grateful to support causes that are important to her. She hopes that her support for the School of the Arts will help students pursue their creative passions, and she looks forward to the impact the ICA will have on VCU students and members of the Richmond community.
"The ICA is going to get a lot of attention and expose so many people to modern art for what could be the first time," she says. "I'm happy to support an institution that will leave such an impression on the community."
To learn more about the VCU Institute for Contemporary Art, contact Carol Anne Baker Lajoie (B.S.'99/H&S), director of development, at (804) 828-2777 or cablajoie@vcu.edu. To learn more about the School of the Arts, contact Julia Carr, executive director of development, at (804) 827-4676 or carrj@vcu.edu.