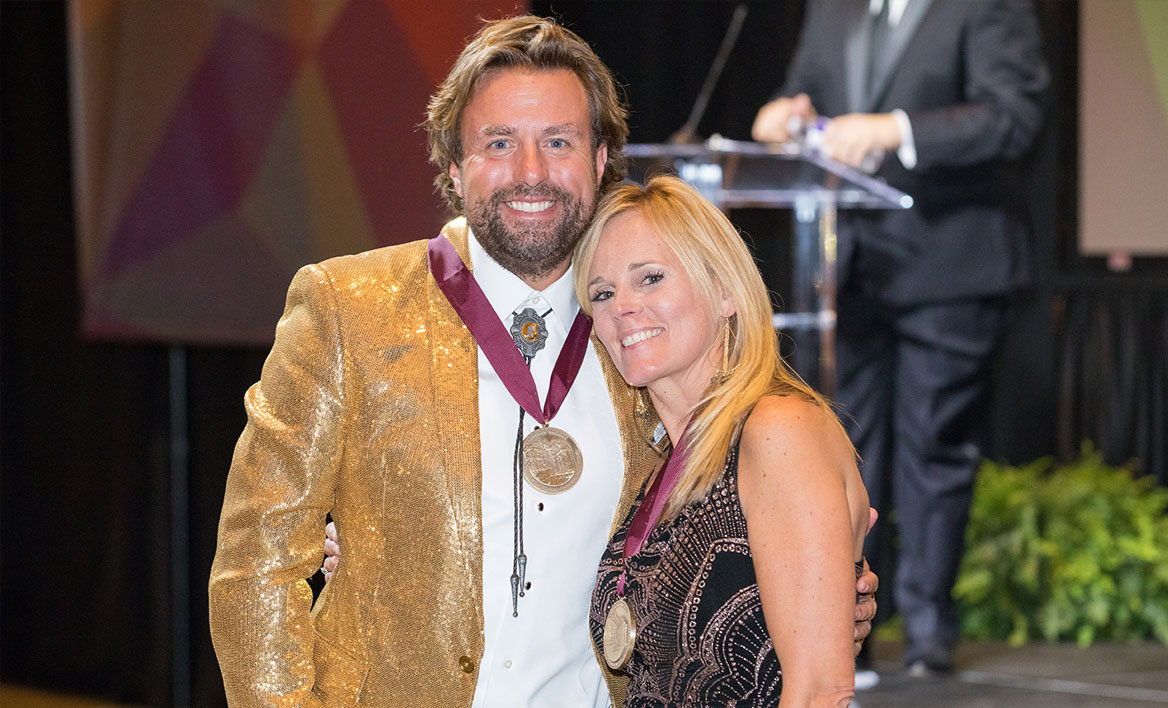 Donors fund VTCC mural
For Grace and David (B.S.'97/B) Gallagher, philanthropy means more than monetary donations. It's a representation of their values and beliefs.
"Anytime you are philanthropic, you are making a personal statement that, 'I am trading what I have collected for what I believe in,'" Dominion Payroll founder and CEO David Gallagher says.
The Gallaghers, who founded the Cameron K. Gallagher Foundation to support depression awareness and research in memory of their daughter Cameron, are steadfast supporters of the Virginia Treatment Center for Children, part of the VCU School of Medicine's Department of Psychiatry.
"As our family launched this campaign around mental health, we found that our partner was VCU, and the VTCC was extraordinary," David says.
The CKG Foundation's gifts totaling $250,000 to the Make It Real Campaign for VCU resulted in the naming of the VTCC's Cameron K. Gallagher Children's Mental Health Resource Center in 2018. Center staff help patients and their families understand the mental health options available and find therapists, psychiatrists and other appropriate care services.
The Gallaghers made a personal commitment to VTCC of $10,000 to sponsor an art mural near the VTCC main lobby in 2019. The mural, by local artist Nico Cathcart, shows Cameron against a colorful background of a lake.
Cameron, who was a patient at VTCC, started the SpeakUp5k race series to raise awareness and understanding of adolescent mental health. When she died in 2014 of an undiagnosed heart condition, her parents were inspired to create the CKG Foundation to continue the race series and honor her legacy.
"Cameron was able to launch this dream because of the help she got through VTCC," Grace Gallagher says. "It's easy to want to give back to an institution that cares so deeply about children and the community as a whole."
To learn more about the VCU VTCC and the Department of Psychiatry, contact Lynn Meyer, director of development, at (804) 827-6297 or lynn.meyer@vcuhealth.org.