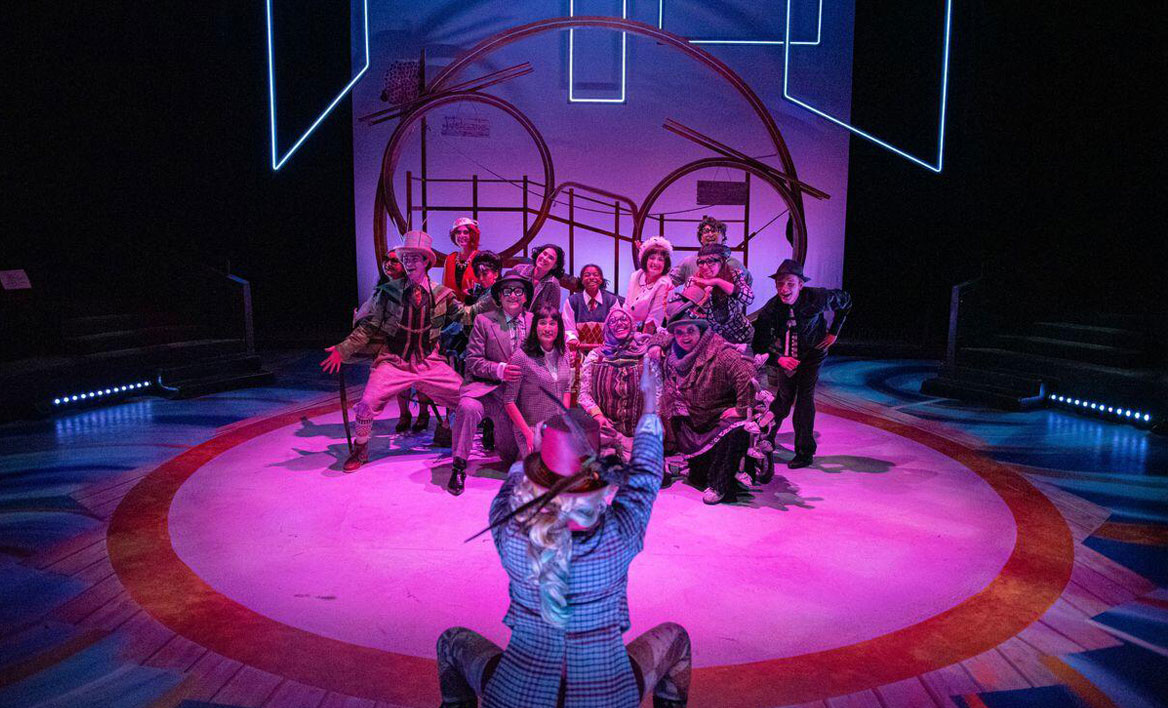 $5M gift helps cultivate empathetic culture at VCUarts Theatre
The Department of Theatre in the School of the Arts at Virginia Commonwealth University has received a $5 million gift that will create three endowed funds to promote education and social awareness. The funds will be used to examine social justice through the lens of theatre and will serve to cultivate and support a culture that is equitable and inclusive for all students, faculty and staff.
"It is important to create art that informs us and challenges our point of view," says Bonnie McCoy, chair of the Department of Theatre. "There are many contemporary topics that we can use theatre as a tool to examine issues related to social justice."
The donor, James H.T. McConnell Jr. of Charlottesville, Virginia, has been a supporter of public education and children's education for most of his adult life. For almost two decades, he has supported the National Jewish Theater Foundation. His love of theatre dates back even further to secondary school. In boarding school before he was old enough to drive, McConnell operated the carbon arc lamps for school plays. In college, he expanded his knowledge from simple lighting to sound and stage craft construction and did tech work at a dinner theatre.
"Social justice theatre is focused on getting the audience involved," McConnell says. "The purpose is very appropriate today. VCU is the best school in the commonwealth for this purpose.
"The theatre drama department is a great way to reach a lot of people with a lot of messages," McConnell says. "There is no right or wrong interpretation of the performance one just saw. It is that each audience member can come out with a different interpretation. The performance can still be very successful. It is a very rare type of educational experience where different people come out from the same exposure with different feelings. It's a nice teaching tool to not limit the response or the outcome."
Carmenita Higginbotham, dean of the School of the Arts, says, "These funds will continue to support rigorous work and expand our interests in the theatre department and social justice. We are excited and honored to receive this gift to the School of the Arts."
Of the funds, $1.5 million will be used to establish the James H.T. McConnell Jr. Theatre Fellowship in Social Justice, which will support graduate students with a focus on advocating for social justice through theatre. The remaining funds will establish the James H.T. McConnell Jr. Theatre Chair in Social Justice and the James H.T. McConnell Jr. Theatre Faculty Fund in Social Justice, which will support a chair and faculty whose work, teaching curriculum and community focus demonstrate a commitment to social justice.
"It's important to have grad students in the field who are able to go out and use theatre as a medium of education," McConnell says. "Whether it be for simply lighthearted performances or something more serious."
To learn more about the VCU School of the Arts, contact Sarah Hendricks, executive director of development, at shendricks@vcu.edu.