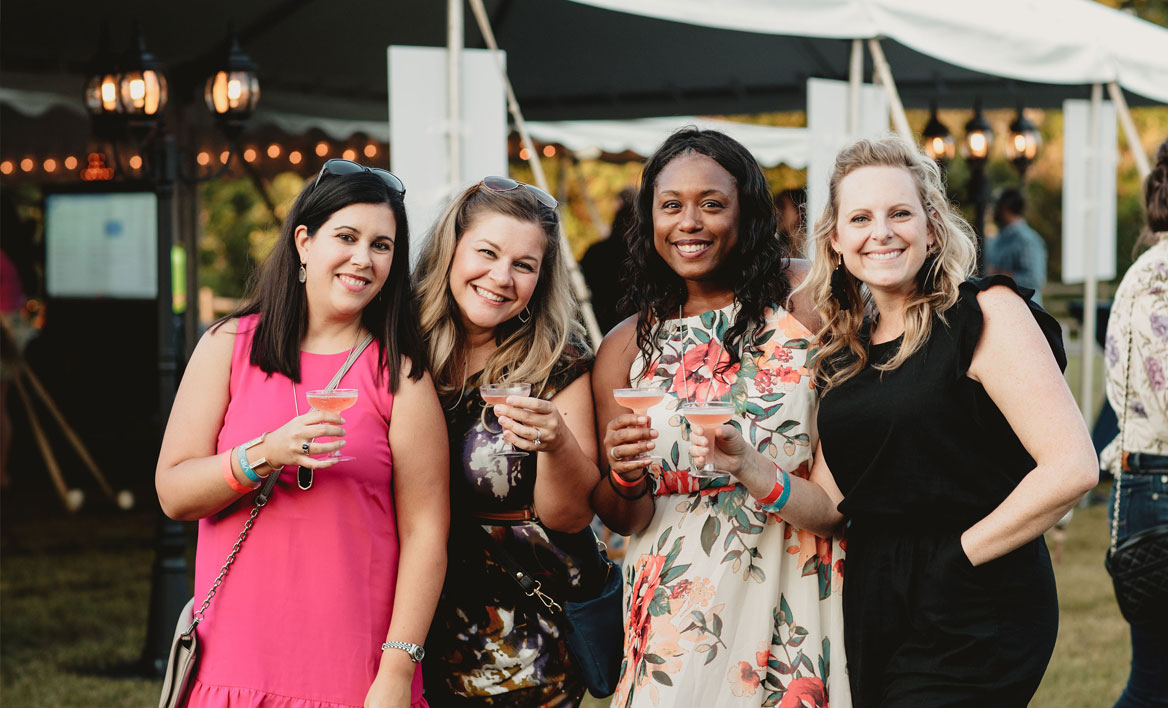 Massey on the River raises record $100K
The Massey Alliance raised more than $100,000 for Massey Cancer Center in support of the Make It Real Campaign for VCU at its signature fundraising event, Massey on the River. More than 1,000 guests attended the September event on Mayo Island in downtown Richmond, Virginia.
Generosity was the spirit of the evening, but attendees didn't walk away empty-handed. The silent auction raised more than $15,000, with the top bid item being a helicopter ride to Keswick Hall for dinner. Sponsors contributed $62,000 to the event, and the Fund a Cure portion of the evening, during which everyone is asked to donate, generated more than $24,000.
The Massey Alliance is a group of young professionals who raise awareness and support for the research conducted at VCU Massey Cancer Center.
"After nine years, it's amazing that the Massey Alliance is continuing to grow its largest fundraiser to support cancer research at Massey," says Keith Zirkle, Massey Alliance board member and co-chair of the event. "We raised over $100,000 this year – a record for an individual alliance-led fundraiser. We are grateful for the supporters and businesses who come together for this important mission."
To learn more about the Massey Alliance, contact Michelle Adcock, director of board relations, at (804) 828-1187 or madcock@vcu.edu.