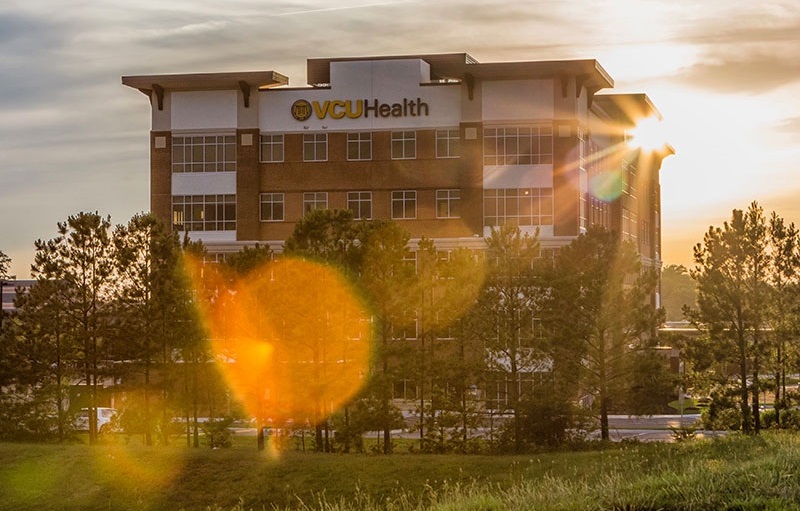 Philanthropy advances Parkinson's disease therapies
Led by two Virginia Commonwealth University researchers, a five-member team continues to make great strides toward improving treatments and therapies for people with Parkinson's disease and other neurological disorders.

Seed funding came in the form of more than $93,000 in philanthropic gifts. That vote of confidence allowed Ingrid Pretzer-Aboff, Ph.D., senior nurse researcher in the School of Nursing, and Leslie J. Cloud, M.D., neurologist in the Parkinson's and Movement Disorders Center, to launch a pilot study on vibration therapy in 2018.

The study tested a vibrating device placed on the foot of a Parkinson's patient that could put an end to "freezing of gait." The phenomenon of FoG, which affects nearly 60% of those with the disease, causes patients to experience the sudden inability to walk despite their best intentions to move forward. At this time, there are no medications or surgeries available to treat the condition.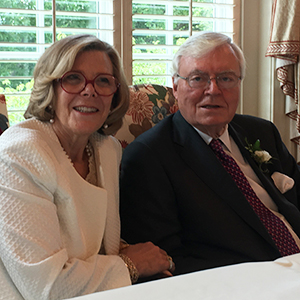 Adrienne Burrus was one of nine individuals who made a gift to support the project. Her husband, Bob, was diagnosed with Parkinson's 12 years ago and, after witnessing firsthand the effects of the disorder, she wanted to help.

"It will take research to bring forward some of these innovative new ways to treat the disabling side effects of Parkinson's," she says. "The more people at work looking for new resources and new methodologies, the more likely we are to find something effective. It was also enticing that the researchers doing this work were right here at VCU."

Since the pilot study, the team has garnered nearly $1.25 million in additional grant funding that continues to fuel their efforts. Preliminary data from the study demonstrated the device's potential and equipped the research team to secure a $434,000 grant from The Michael J. Fox Foundation for Parkinson's Research and undertake a two-year study of the vibration device that fits easily into a person's shoe and delivers a gentle vibration to the foot and ankle, stimulating movement in those suffering from FoG. With the grant funding, the team successfully identified the best therapeutic dose to improve outcomes for the majority of people with Parkinson's and is now in the process of completing a randomized controlled trial of the therapy.
Currently, technology cannot provide customized therapy that adapts to the various scenarios that trigger FoG in affected patients. As a result, the team has set its sights on creating and testing a system that will deliver customized vibration therapy to Parkinson's patients at the precise moment it is needed to prevent or shorten FoG episodes. A four-year, $814,320 grant from the National Institutes of Health supports the work that's being done by the team in partnership with the College of William & Mary.

"This new technology has the potential to improve mobility, independence and quality of life; and have important economic benefits for patients, their families, and for the health-care system as a whole," Pretzer-Aboff says. "Through our current study, we aspire to develop an effective treatment that will be widely available for patient use."
A version of this article was previously published by the VCU School of Medicine.
To learn more about the VCU Parkinson's and Movement Disorders Center, contact Payton Hardinge (B.A.'11/H&S), associate director, strategic initiatives, at (804) 828-3407 or payton.hardinge@vcuhealth.org.