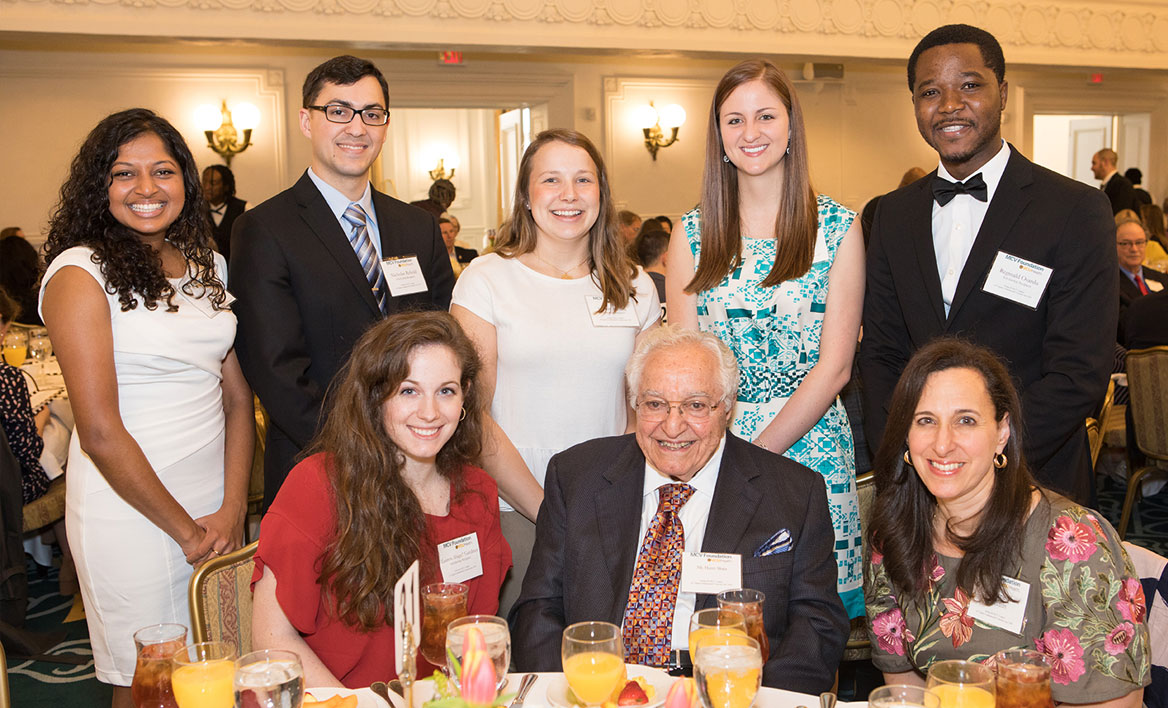 Donor continues legacy of support
When Harry T. Shaia Sr. and his wife, Zackia, opened a business near the Medical College of Virginia's campus in the 1920s, they forged a lasting connection with the university. They went on to open several others near campus over the years, including the Skull and Bones restaurant, which served as a popular gathering place for students and faculty for about seven decades. The elder Shaia died in 1980, but his family still maintains a connection with the community that helped their businesses thrive.
"The patronage of students and professors on the medical campus contributed so much to the success of our family's businesses," says Harry Shaia Jr., the youngest of Shaia's four sons.
Now the Shaia family gives back by supporting scholarships for students on VCU's medical campus. The family's charitable foundation, the Harry and Zackia Shaia Charitable Foundation, has made yearly gifts in support of scholarships in the School of Medicine and the School of Pharmacy since 2004.
The Harry and Zackia Annual Scholarships in Medicine and Pharmacy award two $4,000 scholarships to medical students and three $3,000 scholarships to pharmacy students each year. Over the years, the foundation has given more than $258,000, including a recent $85,000 pledge made during the Make It Real Campaign for VCU to fund the awards through 2022.
"Both medical and pharmacy students work hard to master the skills they'll need, often making considerable sacrifices to complete their academic requirements and prepare for careers in health care," Shaia Jr. says. "It's been a meaningful endeavor to be supportive of their efforts."
To learn more about the School of Medicine, contact Amy Lane, Ph.D., director of major gifts, at (804) 827-4937 or amy.lane@vcuhealth.org. To learn more about the School of Pharmacy, contact Louie Correa, senior director of development, at (804) 828-6081 or lacorrea@vcu.edu.