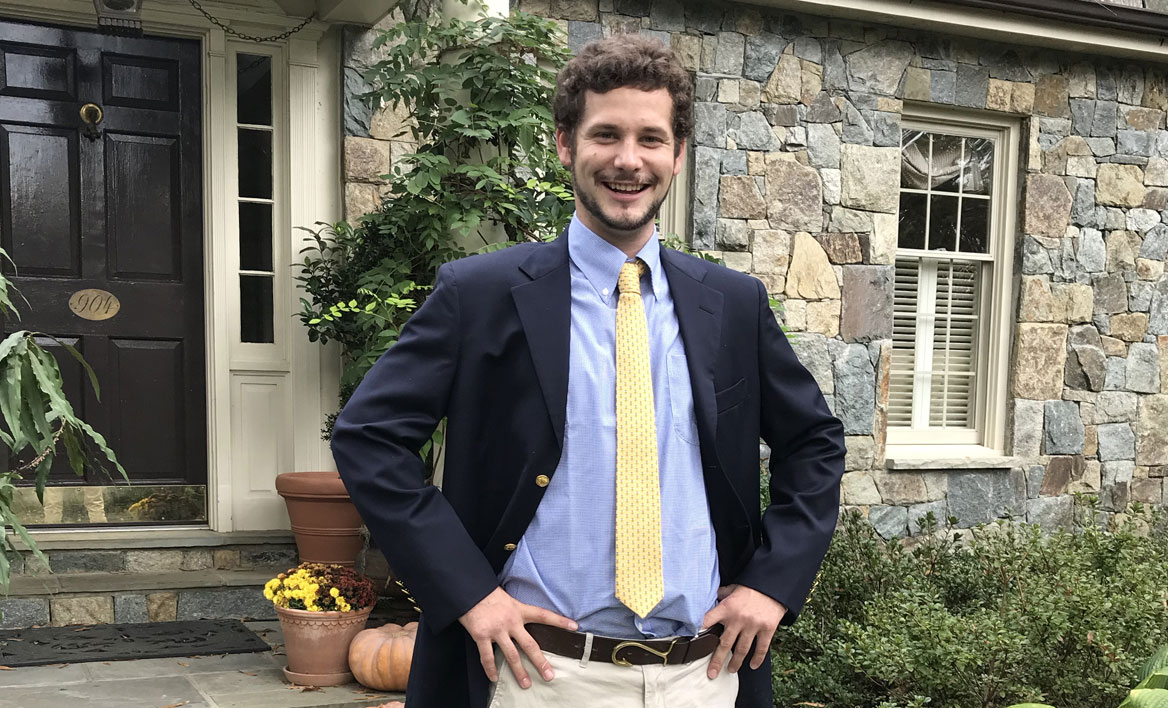 Scholarship memorializes H&S student
On Feb. 4, Grayson Weiler, 26, died at VCU Medical Center of complications from severe head trauma he had suffered the previous summer. A VCU student majoring in interdisciplinary studies, he would have been a member of the VCU Class of 2020.
In the face of this family tragedy, his parents, Kimberly and John, wanted a special way to remember him. They donated $32,000 to the Make It Real Campaign for VCU to establish the R. Grayson Weiler Experiential Learning Scholarship in the College of Humanities and Sciences.
"I lost an uncle when I was in college, and he told me before he died that if you are remembered, you are immortal," Kimberly says. Qualifying students can use scholarship funds to pursue experiential learning opportunities such as research, study abroad, conferences and internships.
The scholarship honors Grayson's experience in VCU's Molecular Biology Lab Skills Bootcamp in May 2019. Offered through the Undergraduate Research Opportunities Program, the boot camp is an annual weeklong immersion workshop to prepare students to enter a working molecular research lab.
"Grayson was a scientist at his core," says his older brother Austin. "He loved working with his hands. He took the time to understand how things worked, and he enjoyed sharing what he learned with others. I think the boot camp gave him the opportunity to do that — he really loved the experience and talked about it often."
Many of Grayson's friends from VCU came to visit him while he was in the hospital, his mom recalls.
"Grayson loved VCU and he loved his friends," Kimberly says. "It is amazing to know how many people he touched."
The Weiler family's vision is that others will want to honor Grayson's life by supporting the scholarship.
"We plan to continue giving to the scholarship and hope others will give so that we can help young people achieve their dreams," she says.
To learn more about the College of Humanities and Sciences, contact Caitlin Hanbury (M.A.'12/A), assistant director of community affairs, at (804) 827-0862 or cshanbury@vcu.edu.