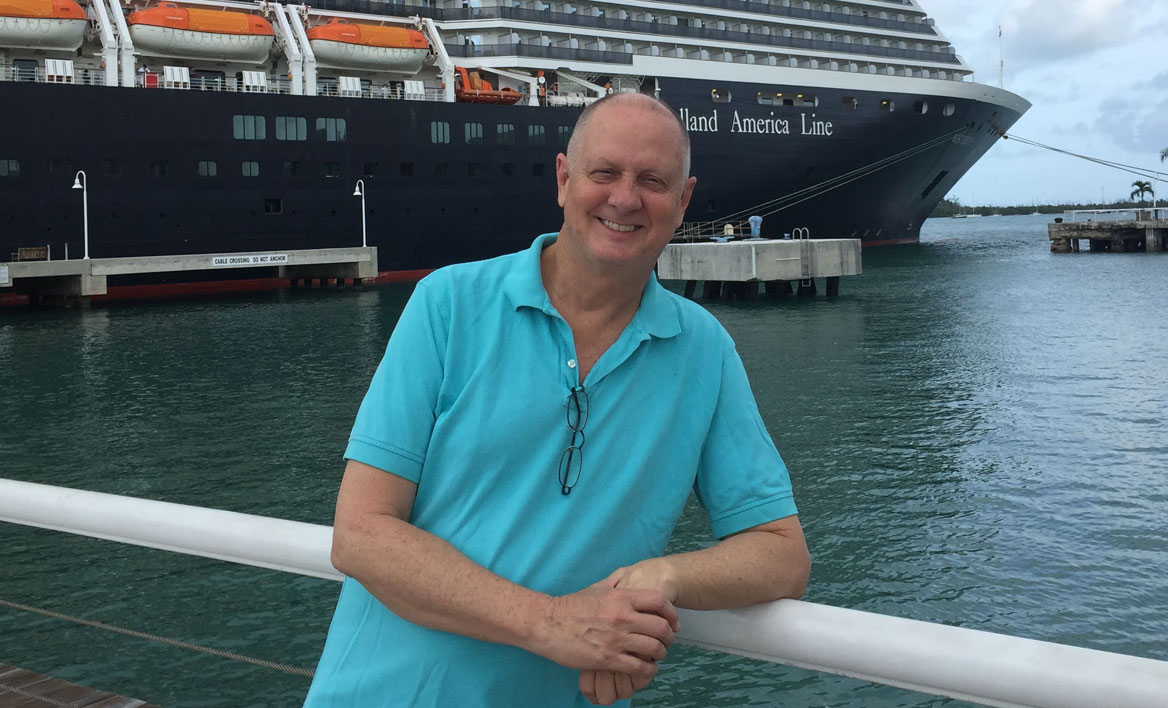 Alumnus supports journalism students
Ray Smith (B.S.'71/H&S) pledged $32,000 in September to the Make It Real Campaign for VCU to establish a scholarship for first-generation students in the Richard T. Robertson School of Media and Culture. The Ray Smith Scholarship for First Generation Students in Mass Communications will support students in the Robertson School of the Virginia Commonwealth University College of Humanities and Sciences, preferably those studying digital or print journalism.
More than a third of VCU fall 2019 freshmen were first-generation students (those who are the first in their families to attain a four-year degree). A first-generation student himself, Smith wanted to give back to his alma mater and provide critical resources for students in financial need.
Smith has been a loyal patron of the Robertson School's annual fund for many years but was recently inspired to do more. "I realized that there are all these possibilities for giving," he says.
As a self-described "poor boy from South Richmond," Smith says he never imagined he would be able to make a difference through philanthropy. He worked as an inaugural staff member at The Commonwealth Times, the independent VCU student newspaper that marked its 50th anniversary in 2019, and graduated with a degree in journalism, then served in the U.S. Navy for several years. In 1976, he began a successful career in communications for the National Transportation Safety Board, from which he retired in 2004.
Smith chose the criteria for the scholarship not only to help students like himself, but also because of his passion for journalism. "I admire any young person who has chosen to go into this profession, now more than ever," Smith says. "I learned more from reading the newspaper than from any other source of information, so if there's something I can do to advance the cause of journalism, I want to do that."
To learn more about the College of Humanities & Sciences, contact Bethanie Constant, senior director of advancement, at (804) 828-4543 or constantb@vcu.edu.