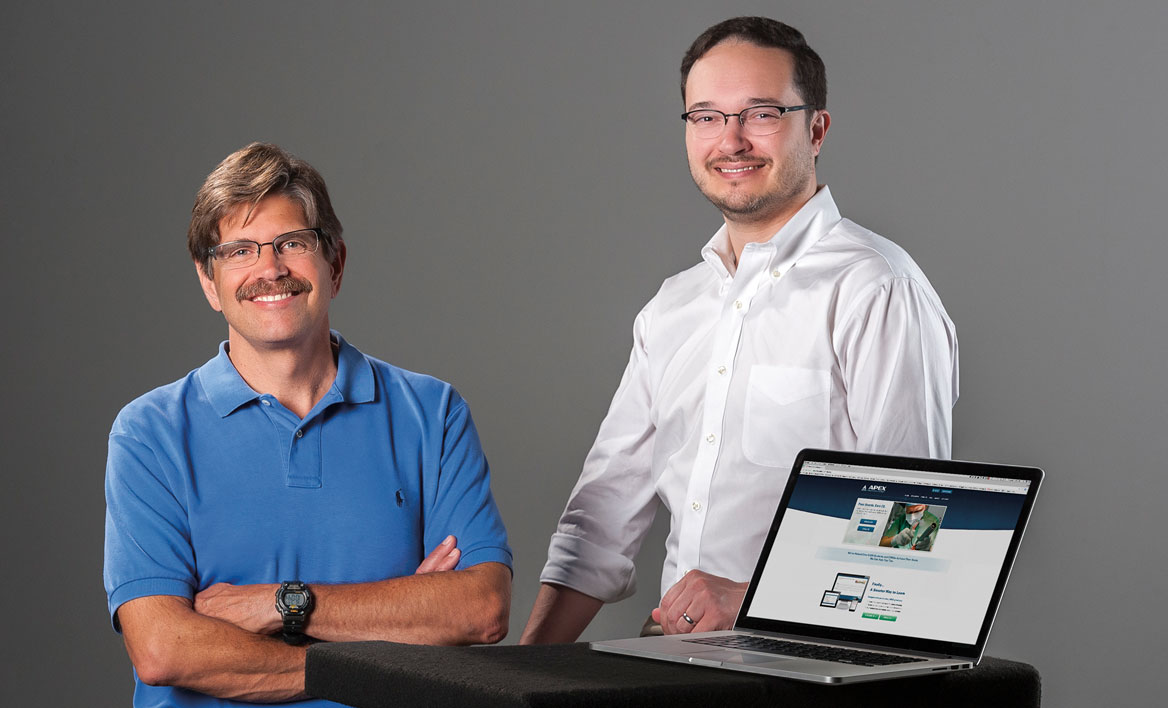 Alumni give $100K to nurse anesthesia
Since graduating from the VCU College of Health Professions, Daniel P. Frasca, CRNA, DNAP (M.S.N.A.'92/AHP; D.N.A.P.'10/AHP), and Kevin R. Baker, CRNA (M.S.N.A.'05/AHP), have devoted their careers to helping future nurse anesthetists achieve the same goals they had as students. In 2014, they launched a joint business venture called APEX Anesthesia Review, an online program to help students prepare for boards and earn continuing education credits.
In 2017, Frasca and Baker pledged $100,000 to support the Make It Real Campaign for VCU to create the APEX Anesthesia Review Endowment Fund. The endowment supports departmental expenditures to enhance the school's ability to provide top-quality educational opportunities for nurse anesthesia students.
"We felt that the VCU nurse anesthesia program gave us a gift to be able to practice," Frasca says. "We wanted to give back in a significant way because we felt we would not have gone down this path without that degree."
Both graduated from VCU at the top of their respective classes with 4.0 GPAs and are affiliate faculty members in the Department of Nurse Anesthesia. Frasca has worked with students for more than 20 years and recently received the Department of Nurse Anesthesia's Outstanding Alumnus award for his dedication to furthering the education of prospective nurse anesthetists. Baker has been published in the AANA Journal and was named the VCU Clinical Instructor of the Year for 2012-13 in recognition of his work with students.
To learn more about the Department of Nurse Anesthesia in the VCU College of Health Professions, contact Heather Millar, director of development, at (804) 628-3787 or hemillar@vcu.edu.