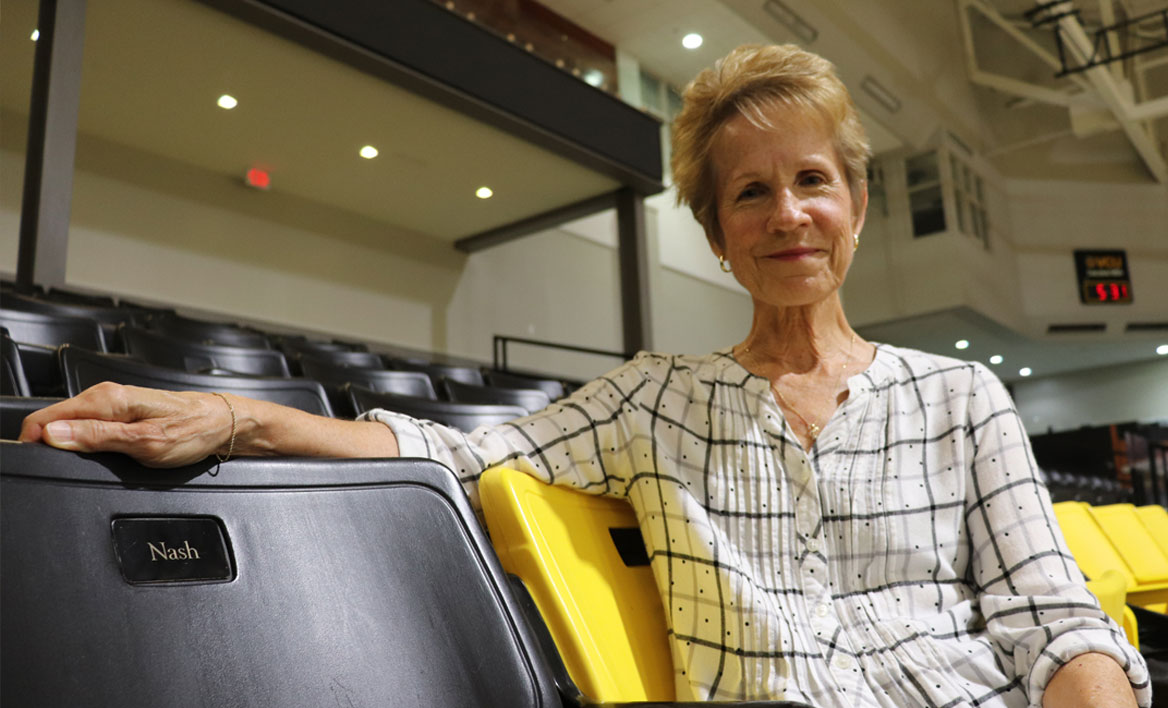 'We're all helping each other': Furthering Ram Pantry's mission is a fitting tribute to late husband
Susan Nash (B.S.'85/B) met her husband-to-be, Bob, in 1987. Early in their relationship, the couple, who married in 1988, began attending Virginia Commonwealth University basketball games together. Soon Bob, a Duke University and Washington & Lee University School of Law graduate, had adopted VCU as his own, too. For the next 30 years, Susan and Bob attended nearly every home game and many away games as well.
When Bob died in 2017, Susan decided to honor his memory by donating to VCU. In 2018, on what would have been their 30-year wedding anniversary, she established the Bob & Susan Nash Forever Heartfelt Bereavement Support Fund at VCU Health to help expand the medical center's counseling and support program for grieving families. She also makes a charitable gift every year on the anniversary of Bob's passing.
"I'm trying to give positivity to a day that doesn't hold positivity," Nash says. "And it's keeping his name and his memory alive."
This past October marked five years since Bob died. To commemorate that anniversary, Susan made a memorial gift to Ram Pantry, VCU's emergency food shelf, to help ease food insecurity for VCU students.
"Even in our younger years, Bob and I would always give to the [local] food bank every year," Nash says. "So when I read about Ram Pantry, that really touched my heart."
Ram Pantry exists to ensure every VCU student has access to nutritious food for a healthy, active life. The service collaborates with university and community partners to research and implement innovative approaches to food security and community health. A recent collaboration with FeedMore, a network of relief services, means VCU can spend less to stock Ram Pantry, so monetary donations like Nash's will go even further.
"To me, it's just a way that we're all helping each other, and I want to help other VCU students be successful," Nash says. "And I know that Bob would have loved Ram Pantry. It's something we were both passionate about."
Photo by Eric Peters, courtesy of the MCV Foundation.