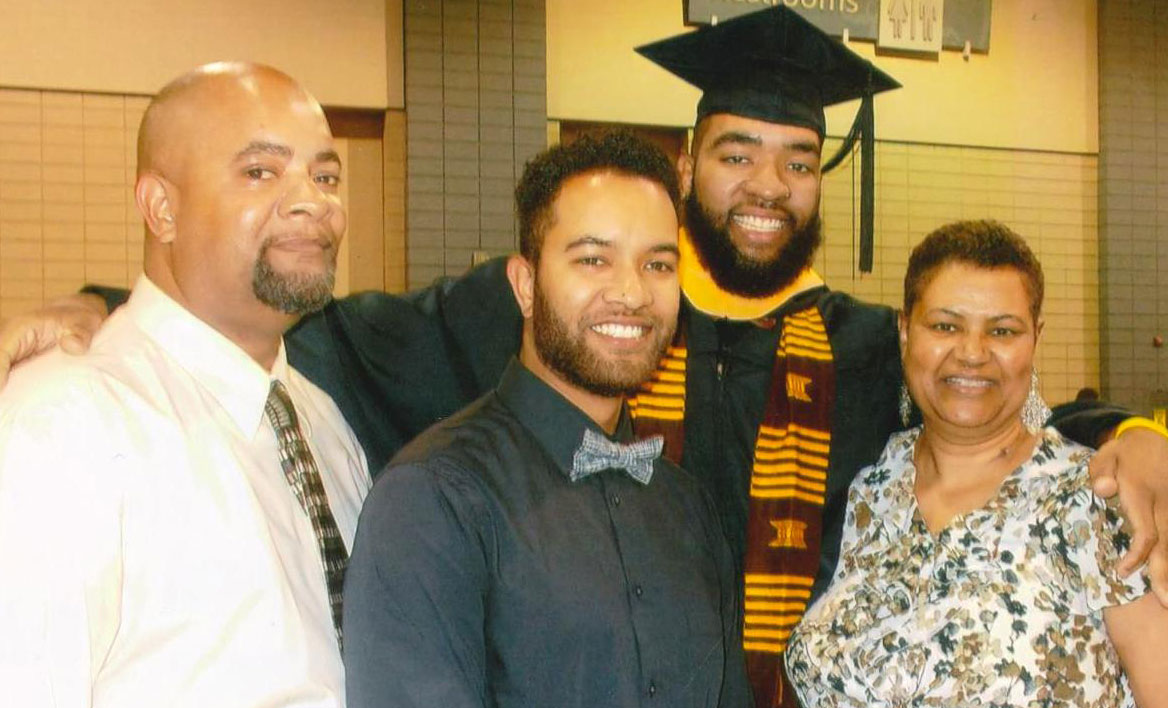 Fund honors memory of Massey patient
Researchers at VCU Massey Cancer Center will broaden their understanding of a rare form of cancer thanks to a tribute gift from Wilhelmenia "Menia" Black. Her husband, Reynard A. "Rennie" Black Sr., died in February 2018 of liposarcoma, a soft-tissue sarcoma that begins in the body's fat cells.
Two years after Rennie began treatment at Massey, Menia was diagnosed with breast cancer. The care plans provided in both of their cases were overseen by Andrew Poklepovic, M.D. (H.S.'07/M; H.S.'11/M). Poklepovic is a hematologist-oncologist, member of the Developmental Therapeutics research program and a Harrison Scholar at Massey.
"Dr. Pok and his team took phenomenal care of us," says Black, who was declared cancer-free in 2016 after undergoing a double mastectomy. "Rennie's condition required more hands-on care than mine did, and his doctors were assertive and aggressive in determining what was best for him."
When doctors discovered Rennie's liposarcoma, it had already reached stage 4 and was likely terminal. He survived for four years after his diagnosis, a feat that Black attributes to the trust and confidence Rennie had in the team of Massey doctors who cared for him.
"He had strong faith that God was ultimately in control and was guiding his team," she says. "I think knowing he had a dedicated team that was willing to do everything they could to help him was part of his strong will to fight for his life."
When Rennie died, Black knew the most fitting way to memorialize him was by supporting the work of Massey Cancer Center. In June, she pledged $25,000 as part of the Make It Real Campaign for VCU to create the Reynard A. Black, Sr. Fund for Liposarcoma Research in his memory. Because liposarcoma is a rare form of cancer, the fund may also contribute to broader sarcoma research as needed.
Rennie's strength and courage, Menia says, are an inspiration to everyone who knew him.
"His positive attitude and deep faith provide an example to live by," she says. "It was his hope that while he might not be cured, his experience could be shared to help others on their journey. By creating this fund, I am able to share Rennie's story of hope, courage, faith and determination, as well as the story of the strong team of care providers who did everything they could for him. My hope is that this fund will bring about hope and change for people who suffer from this very rare and devastating disease. I want them to know that there are people at Massey Cancer Center who are working tirelessly to find a cure. That hope is worth holding on to and fighting for."
To learn more about VCU Massey Cancer Center, contact Martha Quinn, executive director of development, at (804) 827-0652 or mquinn3@vcu.edu.